Karsten Födinger: The Critical Mass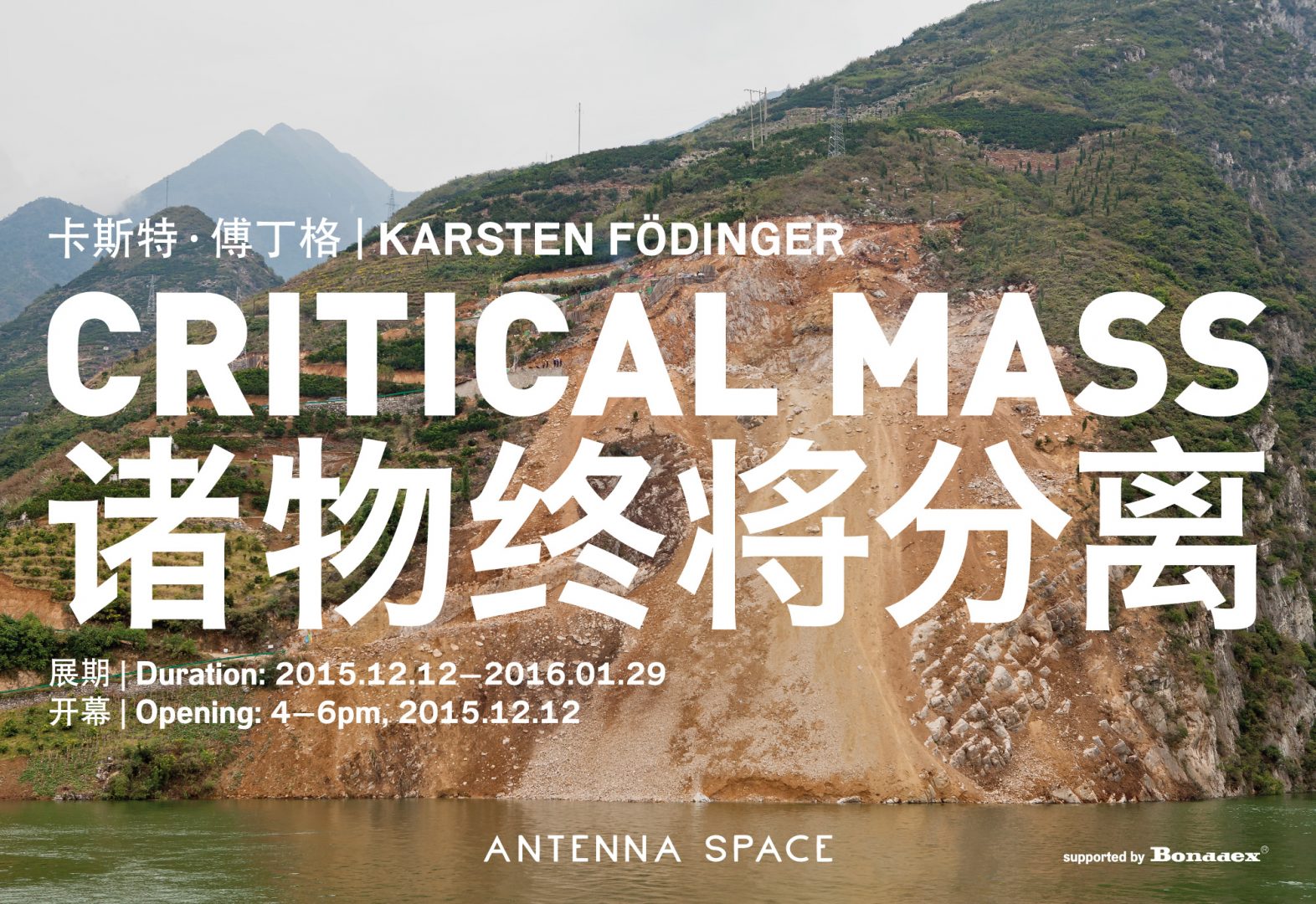 Realized through the engineering or construction techniques, the oeuvre of German artist Karsten Födinger brings forth the role of the mechanics as a constitutional element of sculpture – we are reminded that it is such a genre that rigidly follows the law of physics. The architectonical fundamentals, such as the cantilever, the avalanche breaker, or the riverside reinforcements, are utilized as a language for one to reflect on the climatic, geographical uncertainties that grounds and un-grounds the current planetary condition.
As the first international artist that the Antenna Space has premiered — which is also the artist's first presence in Asia — Karsten Födinger proposes a research into the Chinese geography, concluded with four installations along with one photo series. The Fluvial Yingbi compressed various components: the billboard structure the artist discovered on top of the opposite building of the gallery; the screen wall yingbi he came across in the traditional Chinese garden; and the rammed earth technique he has read about – later heard in the mouths of factory workers – its image leaves one an impression of riverbed sedimentation. The Critical Mass (Inertia's Basin) has also wedges a variety forms of "molds" into the artist's conceptual sedimentation: the making of bronze bell, the riverside reinforcement, and potentially the dam if seeing the room for water as a negative space; its subtitle refers to the force known as rotational inertia, which slows down the rotation of the Earth carried out by the massive weight of the water the Three Gorges Dam has gathered.
This planetary consequence has triggered Födinger to travel into the midst of Yangtze River, resulting with the Critical Mass Photo Series. Each site of the landslide was lukewarmly taken, as if it's the documentation of a piece of land art, and we are shown with a tranquil or even pastoral quality of the catastrophe. On top of the Yangtze River as a potential reference for the works in the gallery, the exhibition extends its territory by re-opening the riverside French windows. The framed scenery for Födinger is not only a mirror that faces the framed photographs, but links to the outdoor pieces Lureleï and the Pile Dwelling for Lureleï, together create an alternative guidance to the art space for the passers-by. The folklore quality of the titles (Lureleï is a large rock situates beside a bend in Rhine, literally means murmuring, whose echoing quality attracts much attention) leaves a strong contrast to the synthetic surrounding of Suzhou Creek. While the works that are infused with a sense of geo-synthetic have been set together as the web for cross-referencing, Critical Mass draws us to notice an Earthly layer of Anthropocene: a geohistorical era marked by the domination of the human species.
Installation Views