Allison Katz | the 59th Venice Biennale: The Milk of Dreams @ Giardini della Biennale and the Arsenale
Antenna Space is pleased to announce that the artist Allison Katz will participate in the 59th Venice Biennale: The Milk of Dreams. The exhibition will open on April 23, 2022 and last until November 27, 2022.
Allison Katz's painterly language derives from a distinct curiosity about the everyday, through which she expresses an irreverent wit, coupled with a virtuosic grasp of the properties of her materials. Freely experimenting with the conventions of painting, Katz describes her work in relation to "voice" rather than to "style." Voice, as she says, is "a more apt qualifier for terms like sensibility, style, temper, because it implies dialogue, exchange, and influence."[1] Indeed, many of her paintings allude to portraiture or use fragmented body parts; others include cocks, monkeys, cars, flowers, fairies or other imaginary creatures, whose visages vary in tone, representational effect, or method. As a graduate student, Katz studied under influential painters including Charline von Heyl, Amy Sillman, and Jutta Koether, a group celebrated for bringing the medium into progressive and experimental territories. Viewed in relation to these artists, Katz, too, draws from a diverse array of references, blurring calcified distinctions associated with painting in art history, to some degree in response to the breakneck speed of image production and dissemination in the age of social media.
Katz's new works for The Milk of Dreams (all 2022) draw on clichés that have been associated with Venice since its inception: water, doubling, refraction, and mirroring. Birth Canal depicts a canal in Montreal – Katz's birth city – as a substitute for Venice's famous waterways. In Milk glass, the image of two octopi made in Venetian Murano glass is reflected across the canvas. Titled with a near-anagram of "Venice", Be nice shows a truce between two fighting cocks, referring to the city's historical importance at the intersection of finance and the arts. The figure in Night Philosophy simultaneously references William Blake's depiction of the biblical king Nebuchadnezzar – who symbolizes tragic hubris – and Edgar Degas's painting The Spartans, which shows a group of teenage wrestlers. Portrait of the artist as a young girl(s), meanwhile, is a multiple-exposure photograph of Katz taken by a friend of her grandmother that incidentally evokes both the fable of Little Red Riding Hood and the elusive central character in the classic Venice-set horror thriller Don't Look Now. Together, these works present an auto-fictional and psychologically charged index of images and motifs associated with the Venetian setting. –MW
[1] Frances Loeffler, "Interview with Allison Katz," The White Review, September 2015. See www.thewhitereview.org/feature/interview-with-allison-katz (last accessed October 2021).
Installation Views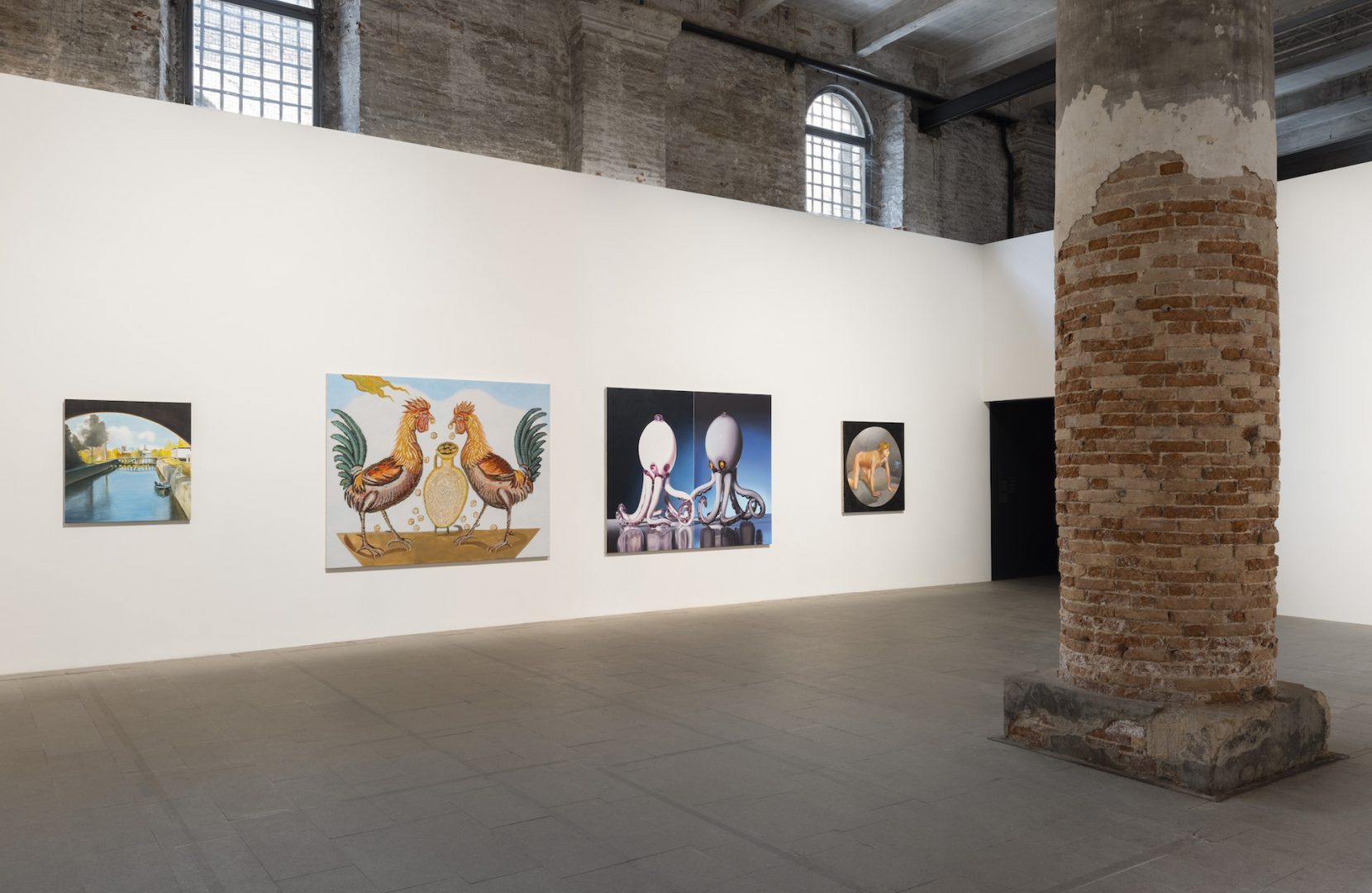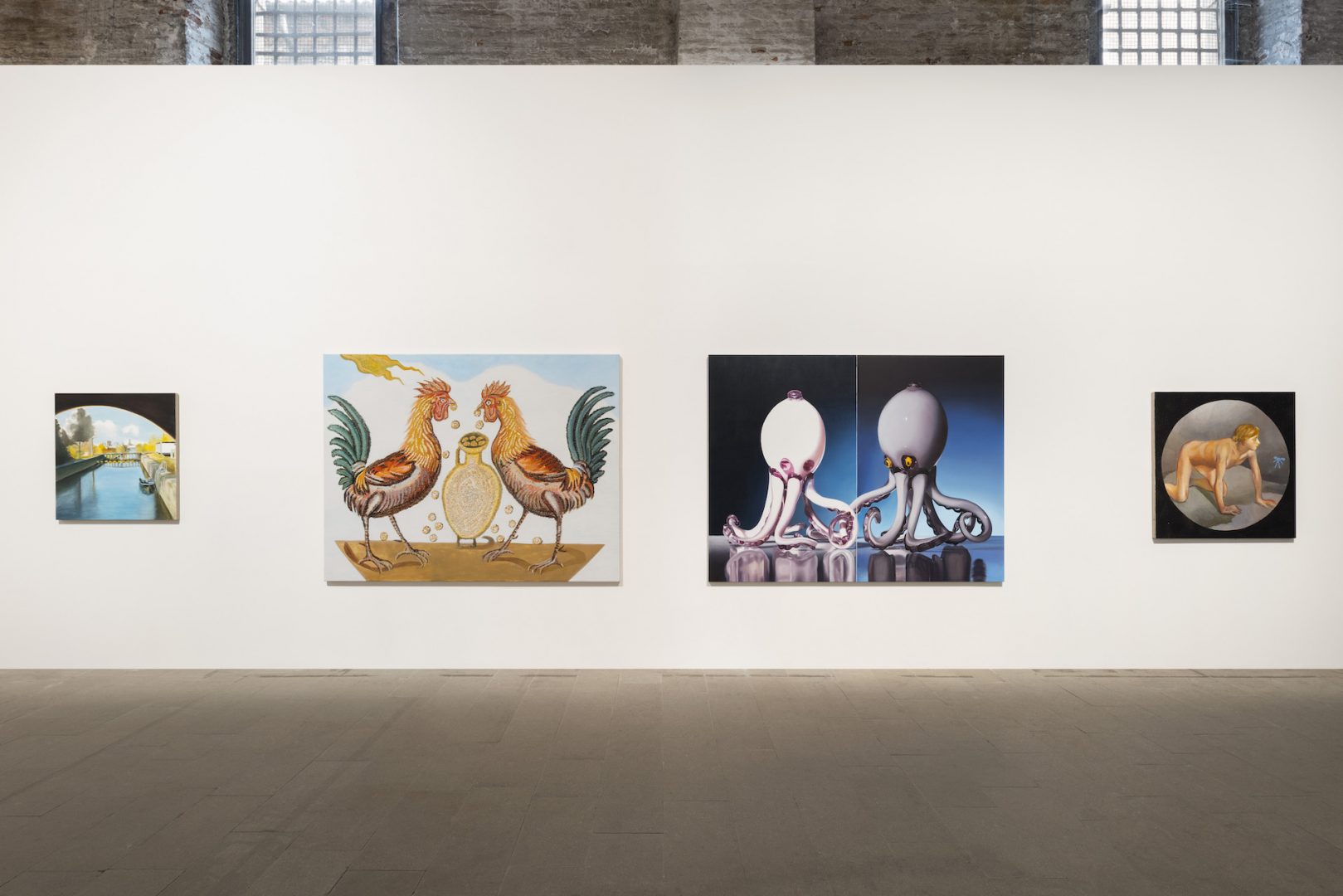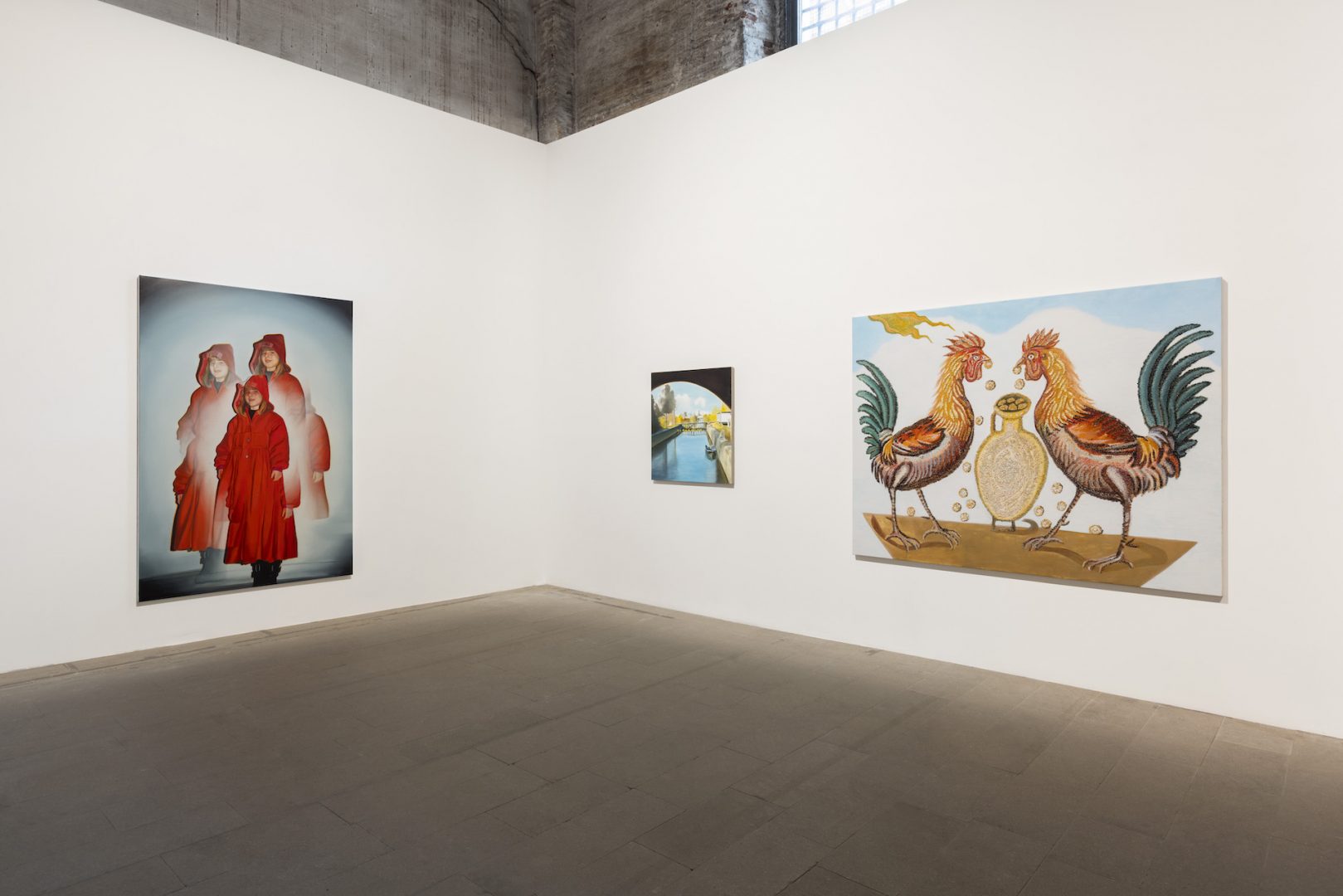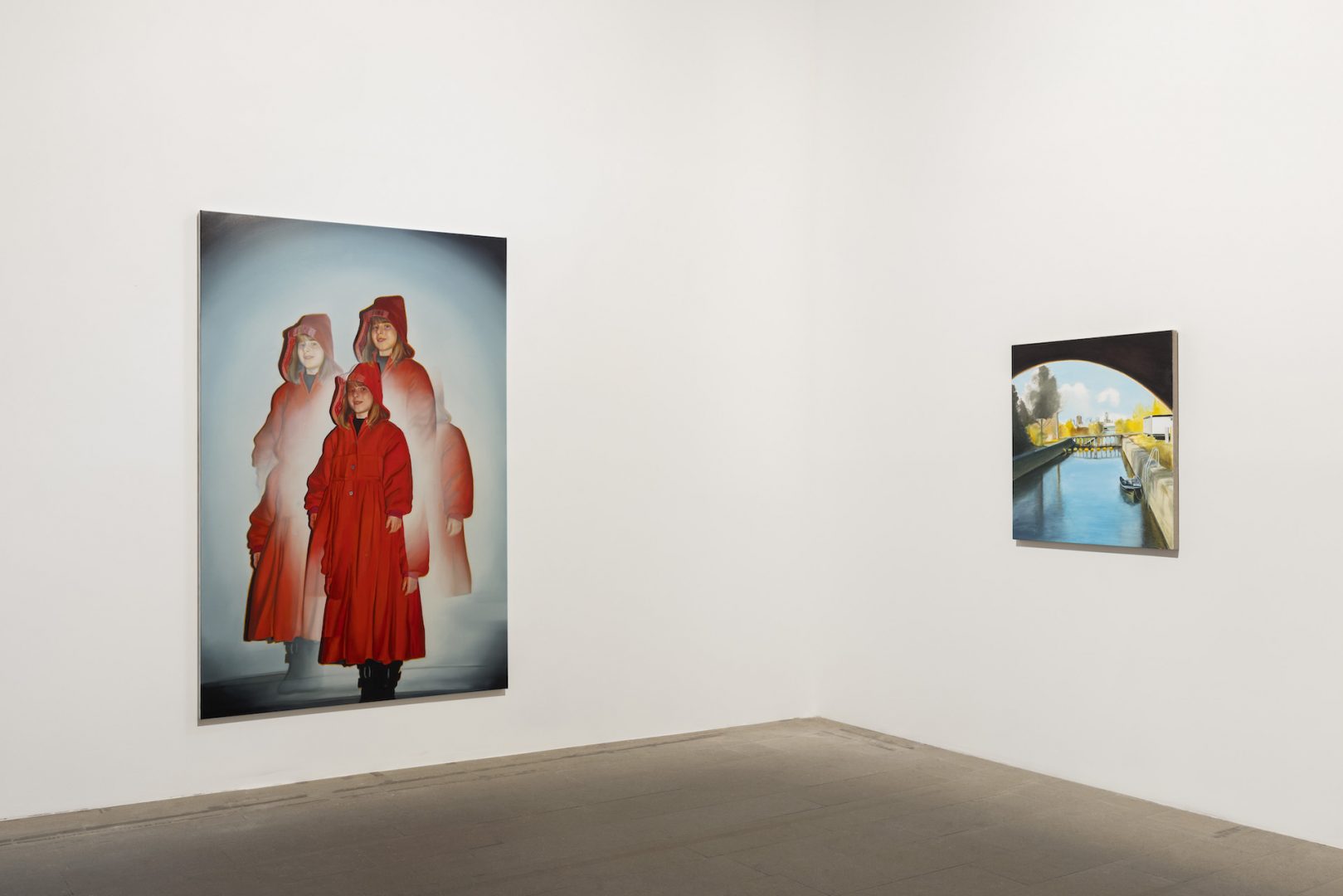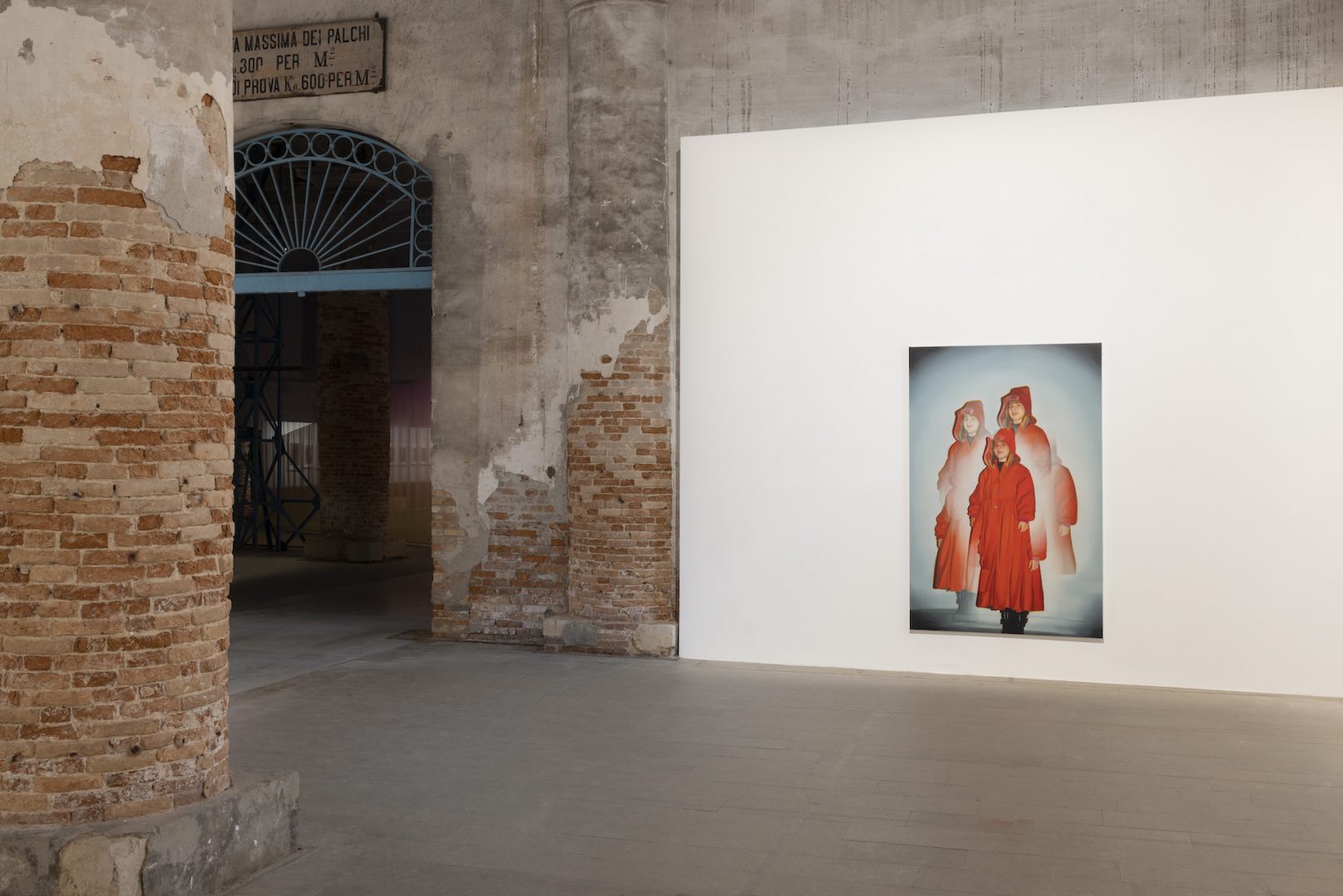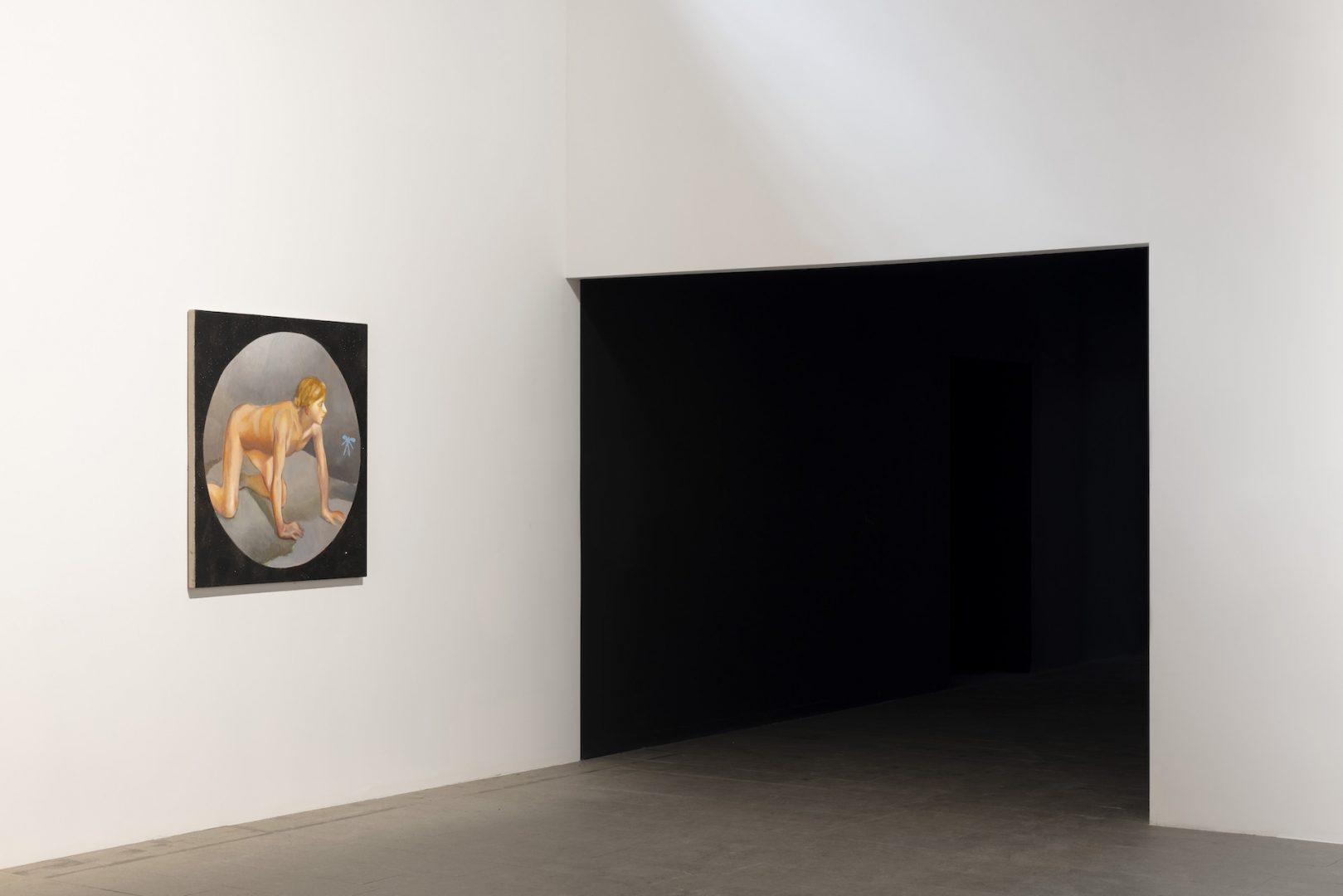 Artists