Art Basel Basel 2023
Booth N9
VIP Preview
June 13, 2023 – June 14, 2023
Public Day
June 15, 2023 – June 18, 2023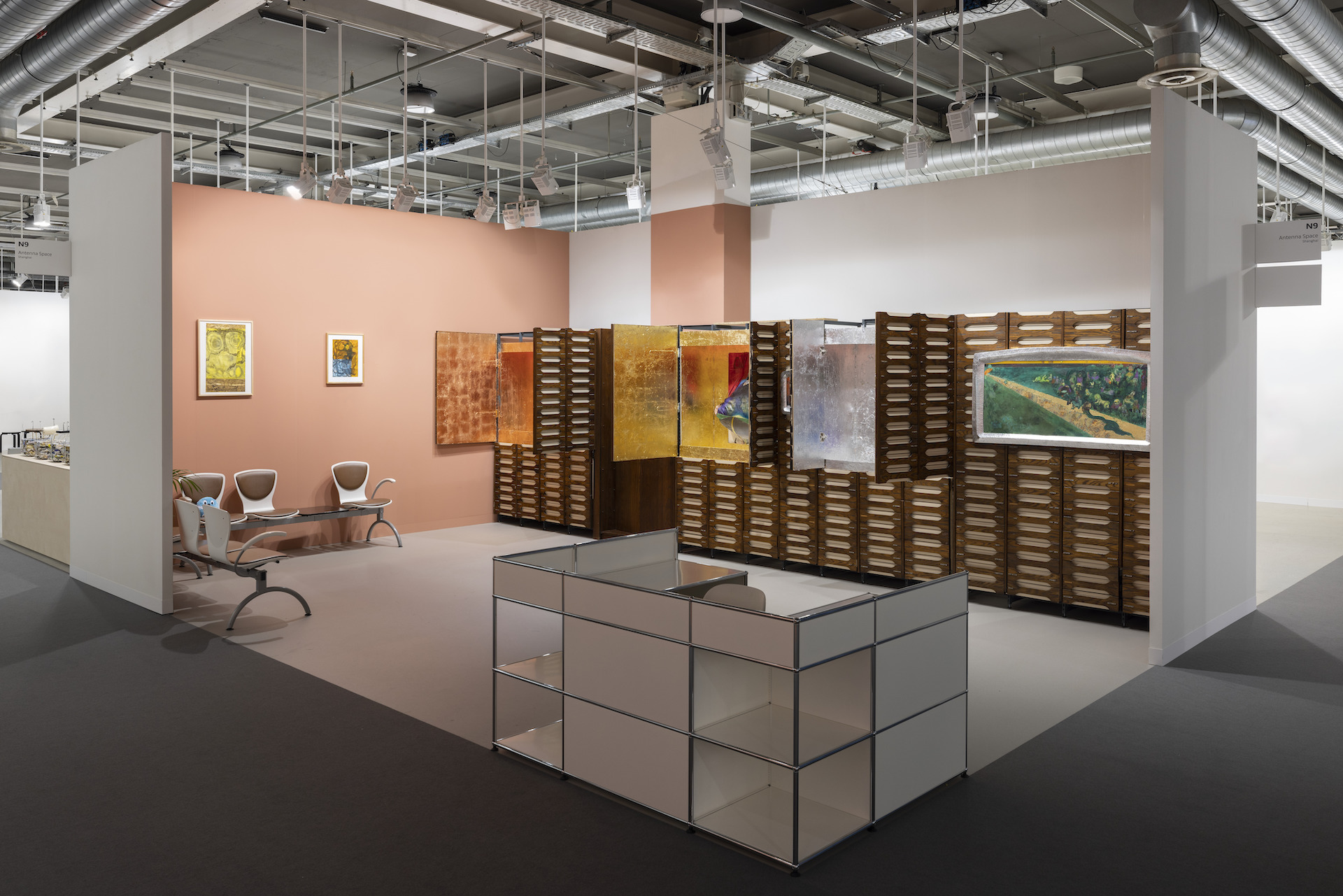 Antenna Space is pleased to present Stanislava Kovalcikova's solo project "Carnal Control: A Proposal for a Waiting Room" at booth N9.
Under the theme "Carnal Control," Stanislava Kovalcikova presents a proposal for a waiting room at this year's Art Basel in Basel, inviting every visitor – or patient. The paintings are enshrined in medical cabinets, creating a space where flashbacks transport viewers through their own experiences of treatments. In Kovalcikova's works, individuals recollect memories and scenes, detaching themselves from their own flesh and identity, and observing themselves from a third-person perspective.
This sense of déjà vu stems from Kovalcikova's personal story, whether it pertains to the pandemic – already from a "post"-perspective – or her therapeutic journey through cancer. Disease always lingers. Stanislava Kovalcikova seems to present a diary of a mad(wo)man, where cannibalism becomes a method of healing. Through unsettling colors and brushstrokes, she provokes an uncomfortable awareness, questioning the medical and political systems, and encouraging critical observation, and reflection on societal functioning.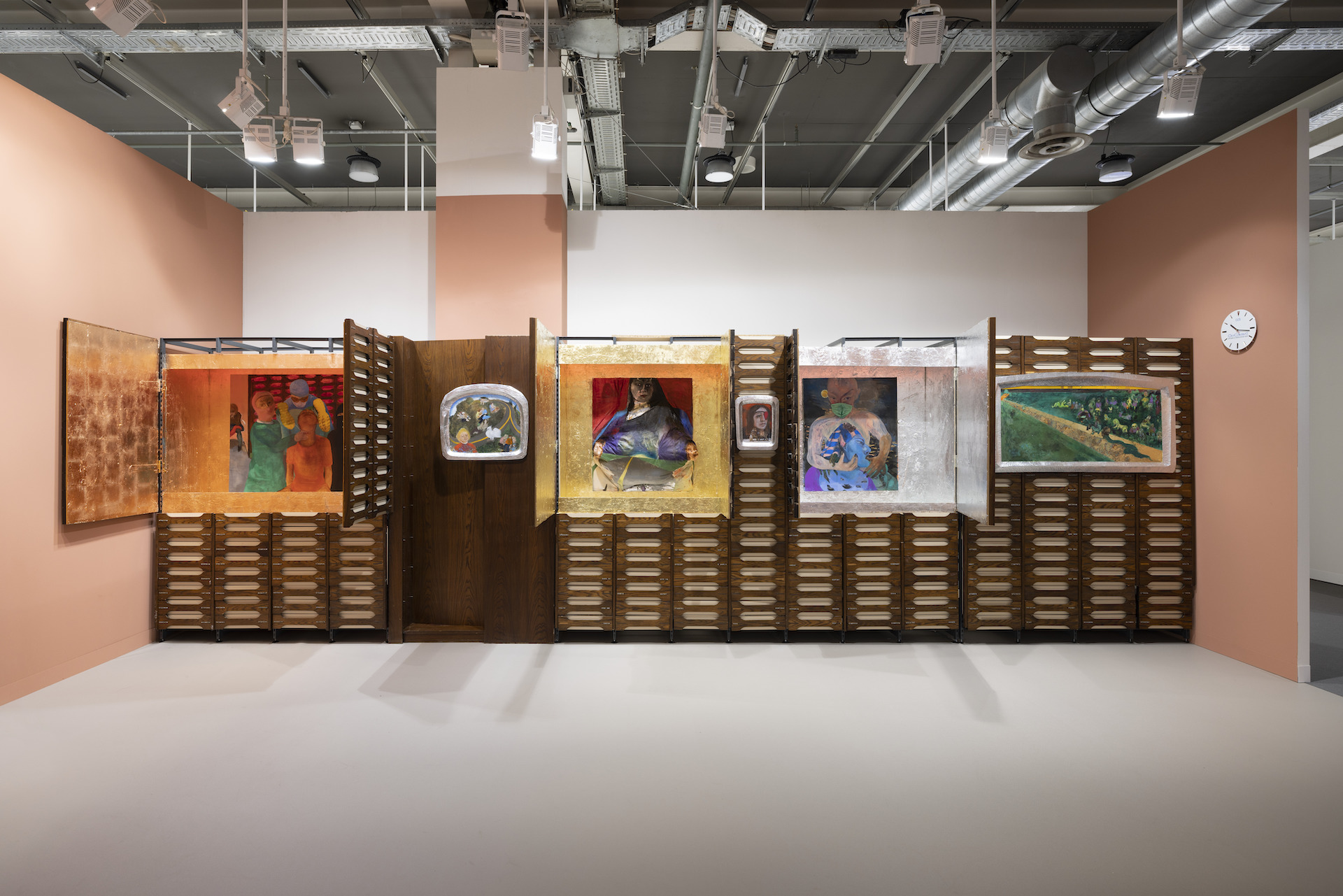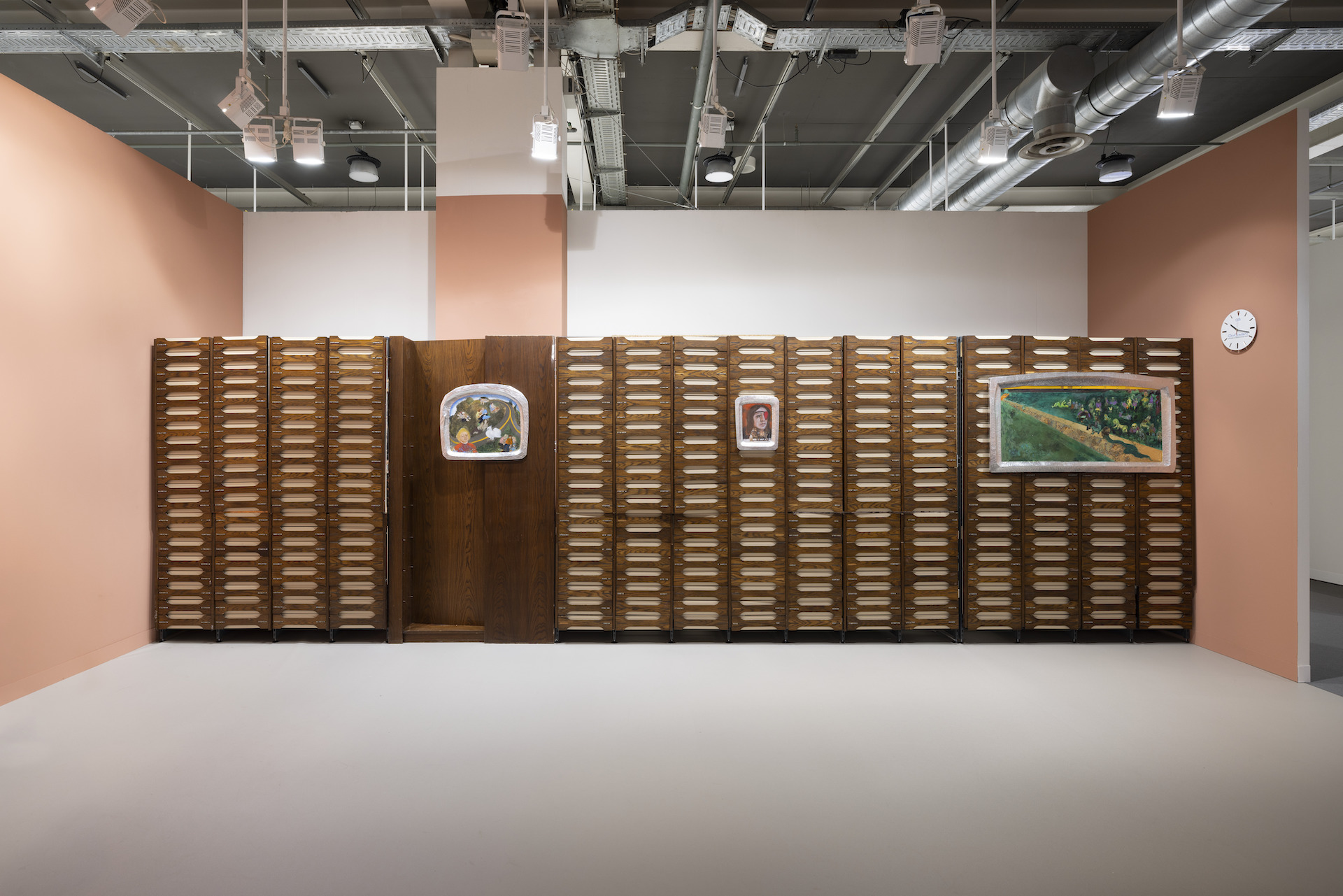 Artists