Alexandra Noel | "Table", @ Galerie Crevecoeur
Antenna Space is pleased to announce Alexandra Noel's solo exhibition Table at Galerie Crevecoeur. The exhibition will open on June 9, 2022 and last until July 23, 2022.
In her painting, Alexandra Noel seems to deploy all the conventions for the depiction of our everyday lives in a style which is not hyper-figurative, but hyper-visual, forever leaning towards an exaggeration of the visual field, be it microscopic or macroscopic, while also being ready to stretch over an approximate 180-degree angle. And this work is even akin to an attempt at an extreme perception of objects and environments in an analytical re-transcription. Light plays an important role here and often creates the impression of being artificial, as if the scene were a film set just before a shoot.
There is in Noel a singular contrast between immediacy and the vision of a canvas, accentuated by her tiny formats and the care paid to each painting, whose edges are lacquered. There is also here an irreverent synthesis of several art histories, as varied as the Surrealism of Yves Tanguy, the Pop Art of Wayne Thiébaud, the Neo-Geo of Peter Halley, or the comix of Lee Lozano… When faced with visual habits grown replete from our new digital practices, Alexandra Noel's approach opens our eyes: it is like a harmonious conviction overcoming doubts, or a welcome strangeness overwhelming traditions.
Text courtesy of Galerie Crevecoeur
Exhibition views — Photo: Martin Argyroglo
Work views — Photo: Joshua Schaedel
Installation Views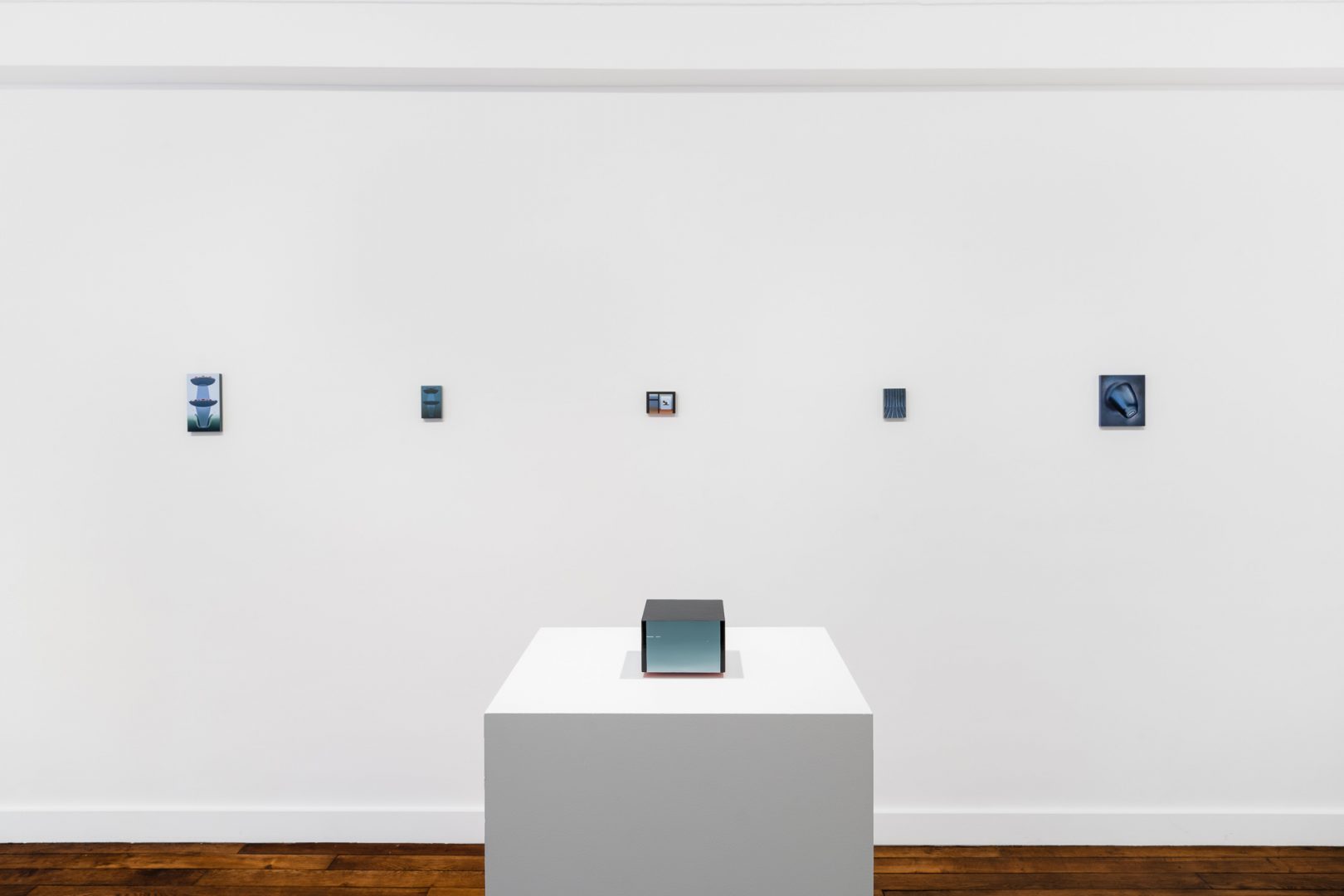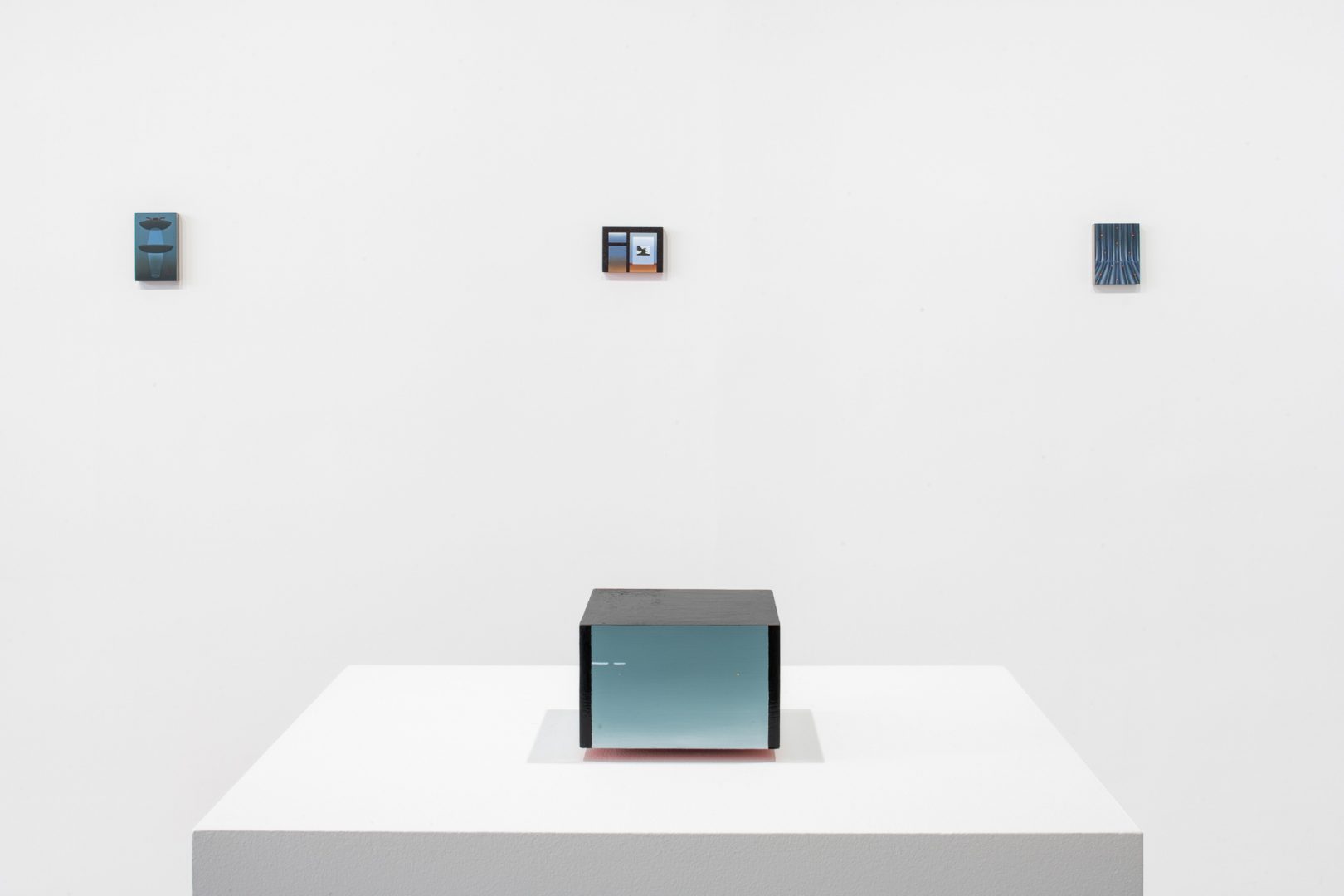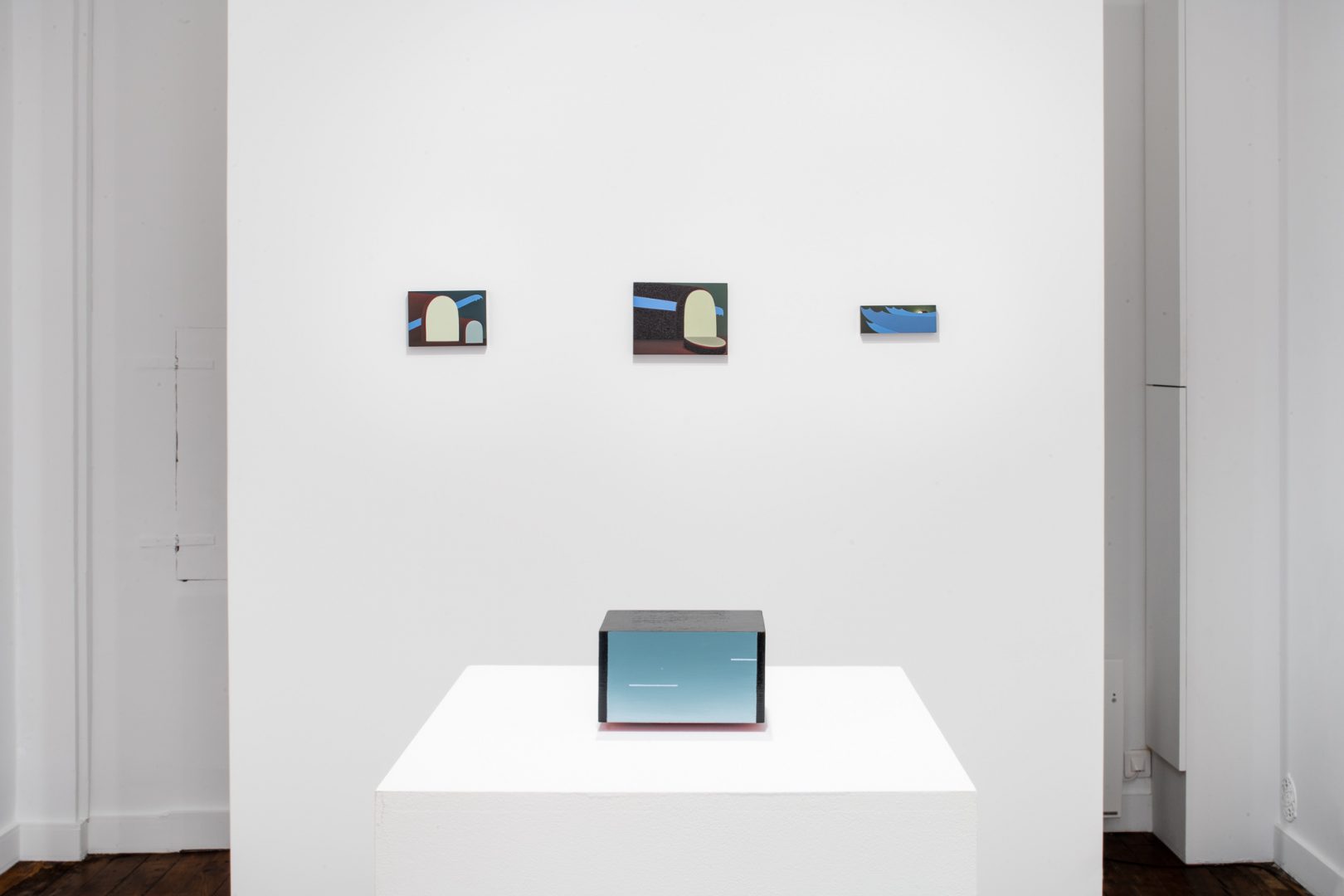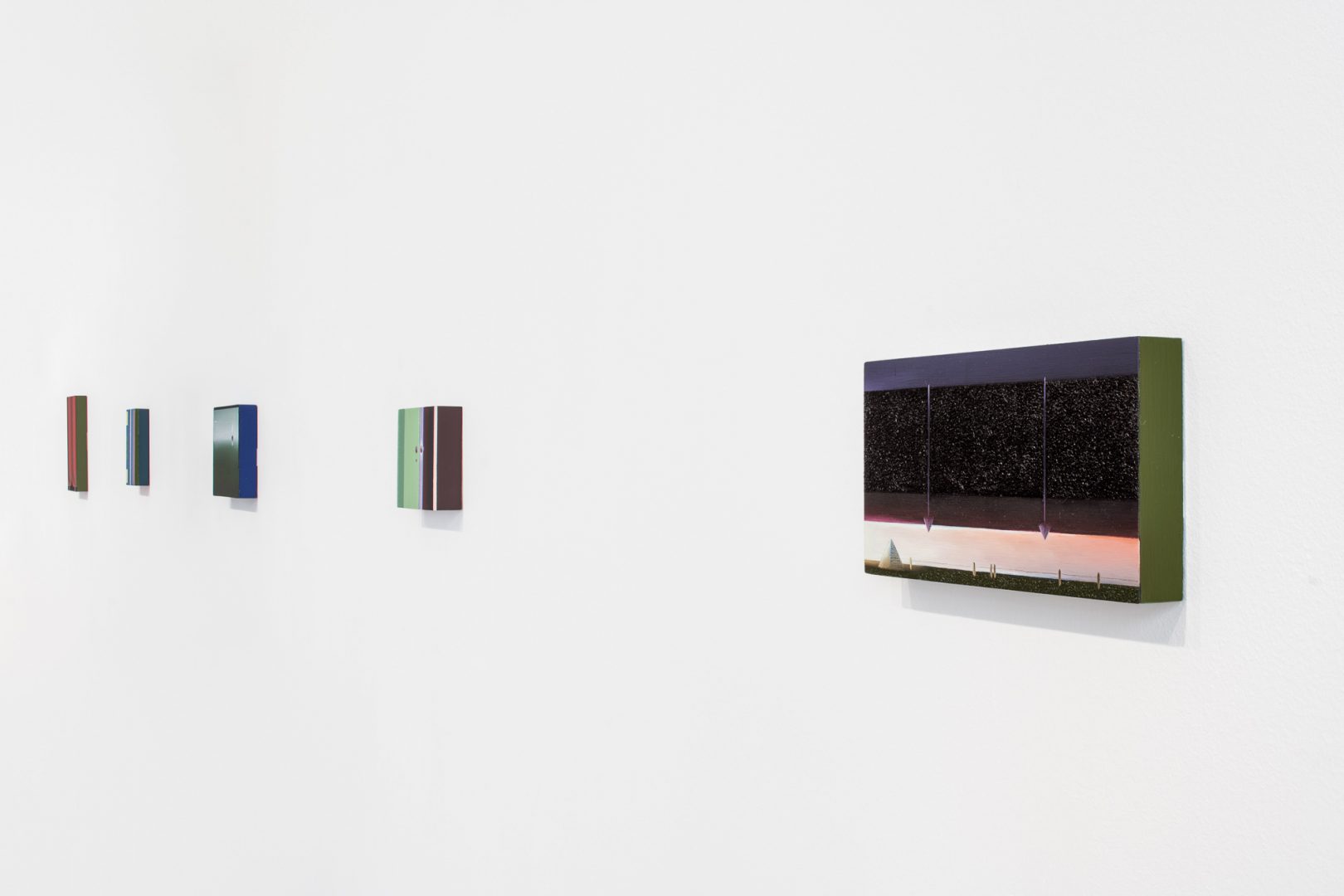 Artists