Wu Tsang | Screening "Of Whales" @ Gropius Bau
Antenna Space is pleased to announce that the artist Wu Tsang presents a screening of Of Whales at the Gropius Bau, open from September 16, 2022 to January 15, 2023.
In Of Whales, surreal ocean environments are dynamically regenerated in real time by a virtual reality game engine. A 16-channel score blends horns, saxophone, clarinet and contrabass, unleashing a soundscape that fills the entire space and invites viewers to consider their kinship with aquatic species and states of natural flux.
The installation forms part of a filmic trilogy that includes Tsang's feature-length adaptation of Moby Dick, the maritime tale of a captain's obsessive quest for the eponymous white whale, which Tsang reinterprets through postcolonial, queer and environmental readings of the novel.
Of Whales imagines the story from below the surface of the ocean, offering a poetic meditation on the whale's perspective through a deep dive into an oceanic cosmos that is alluded to Melville's tale. The ever-shifting reflections in Of Whales point to a world beyond human knowledge and perception and suggest the point of view of non-human life.
The installation is part of the exhibition YOYI! Care, Repair, Heal.
Wu Tsang, Of Whales, Installation view, Gropius Bau (2022)
Text courtesy of Gropius Bau, Berlin
Photo: Graysc
Installation Views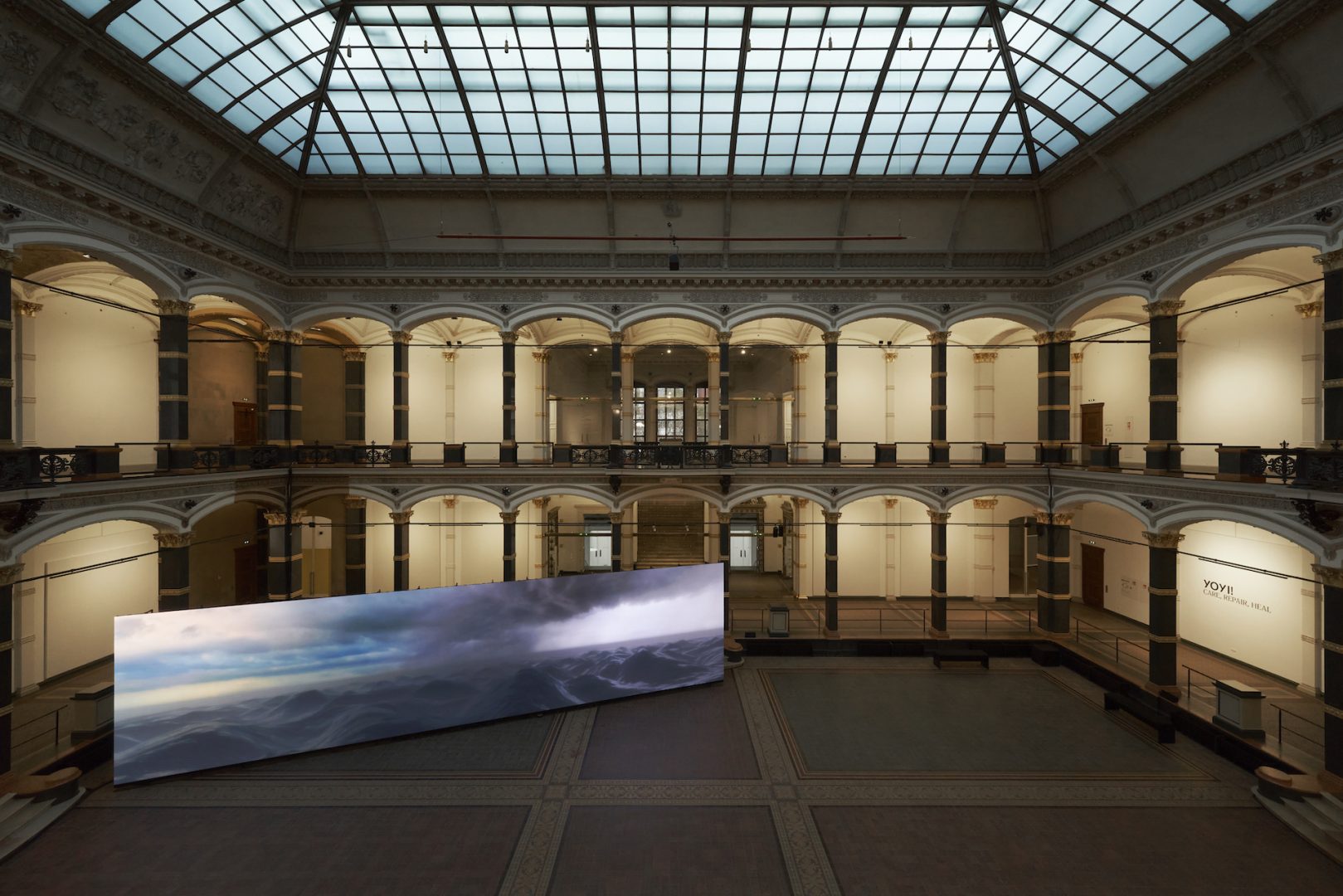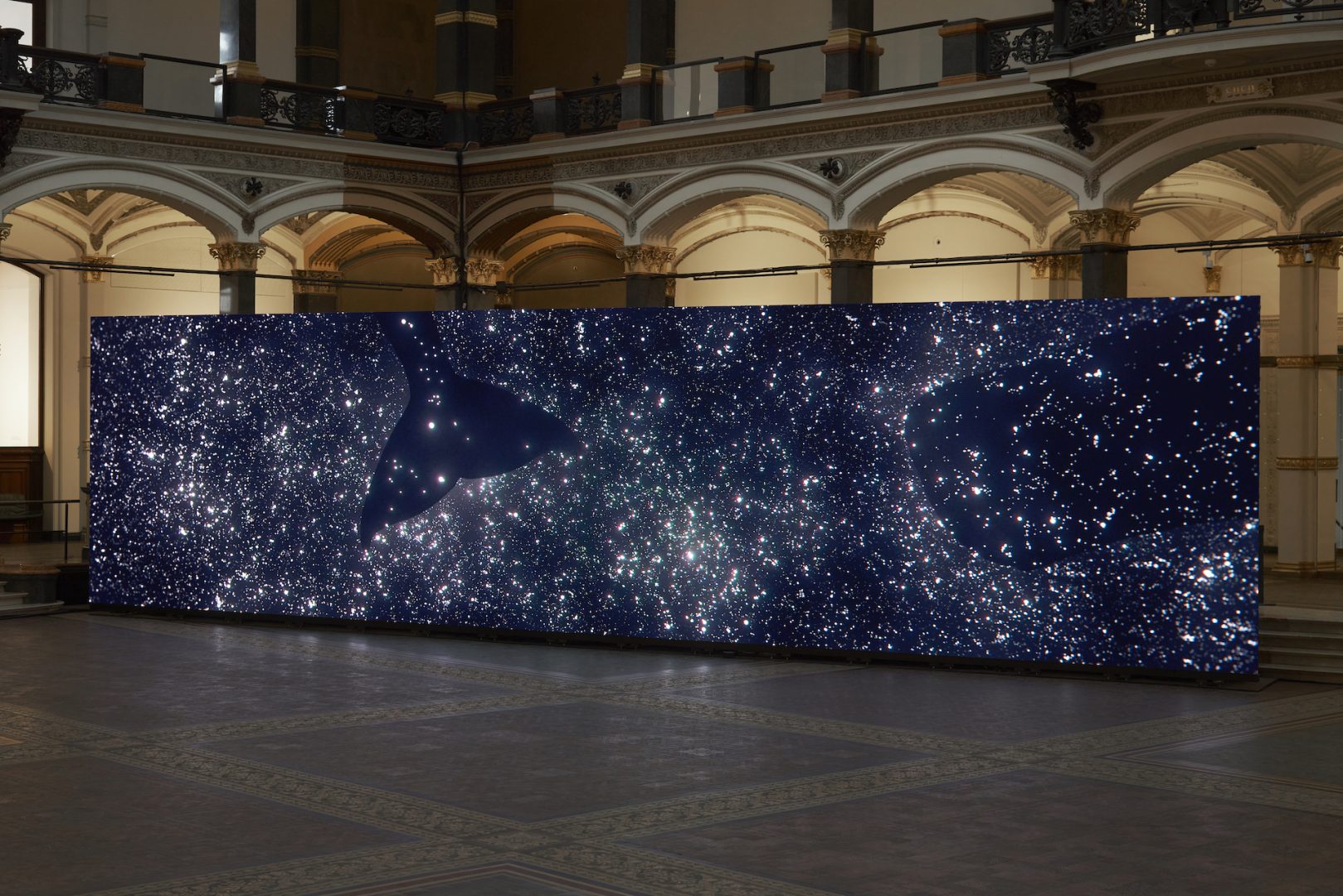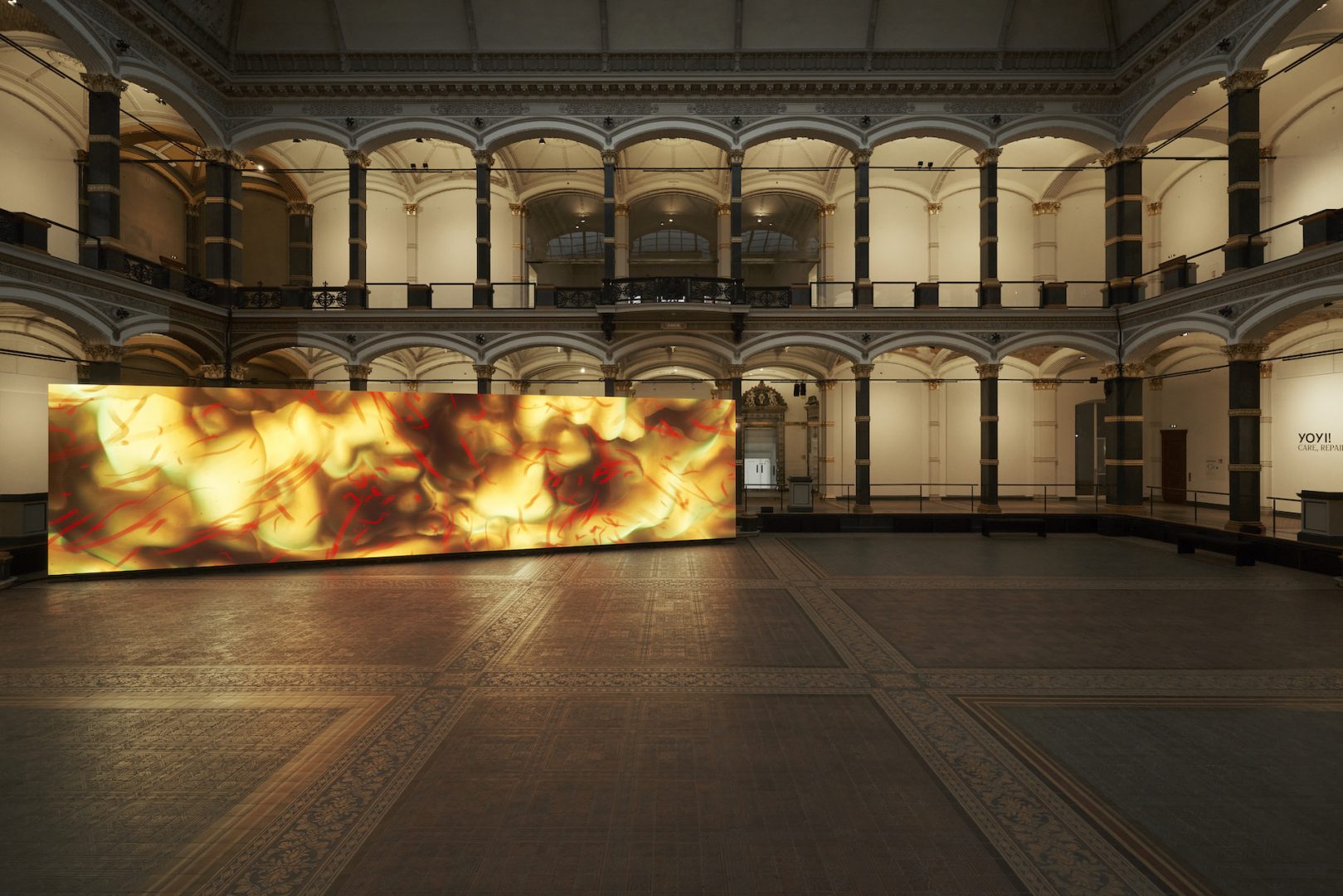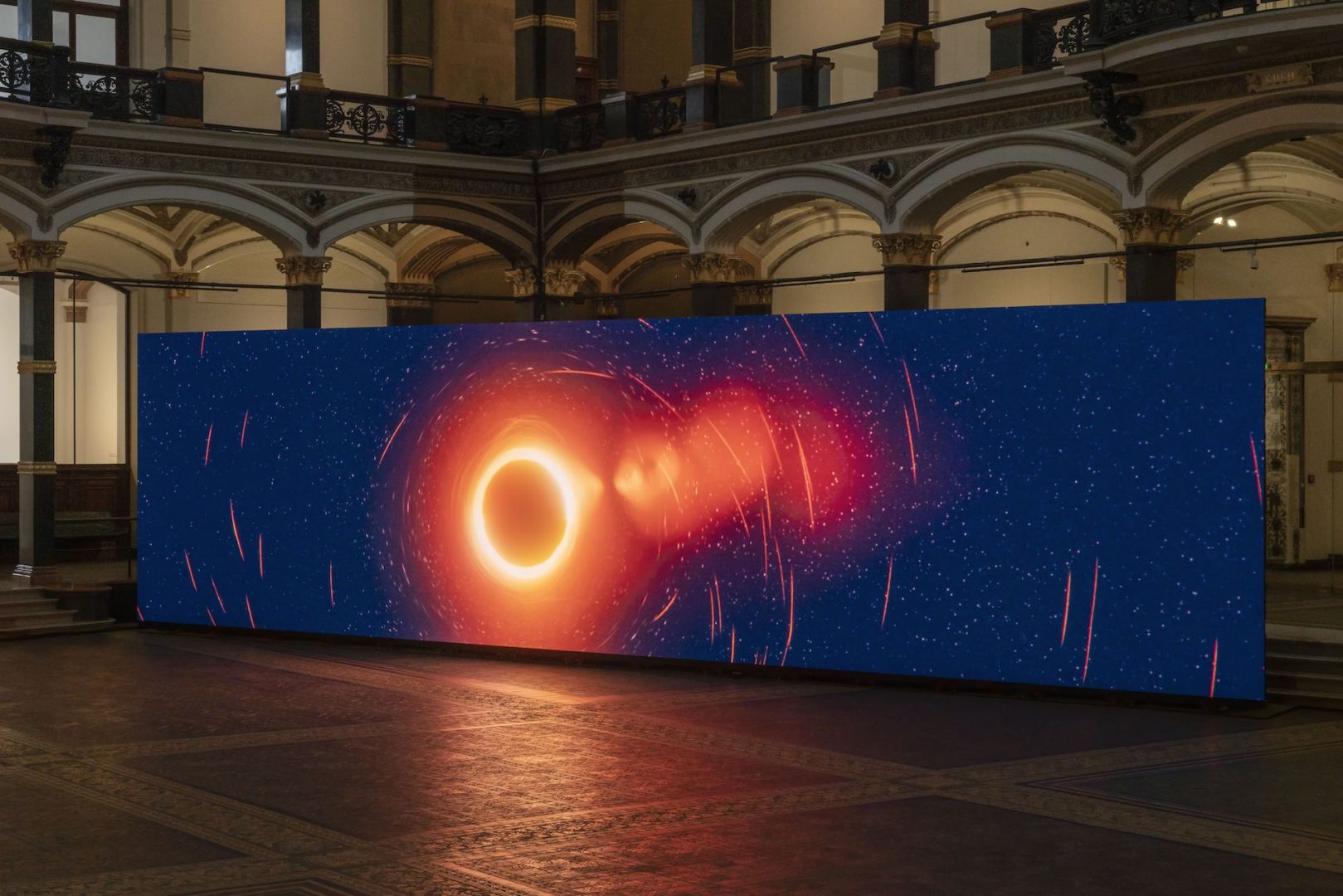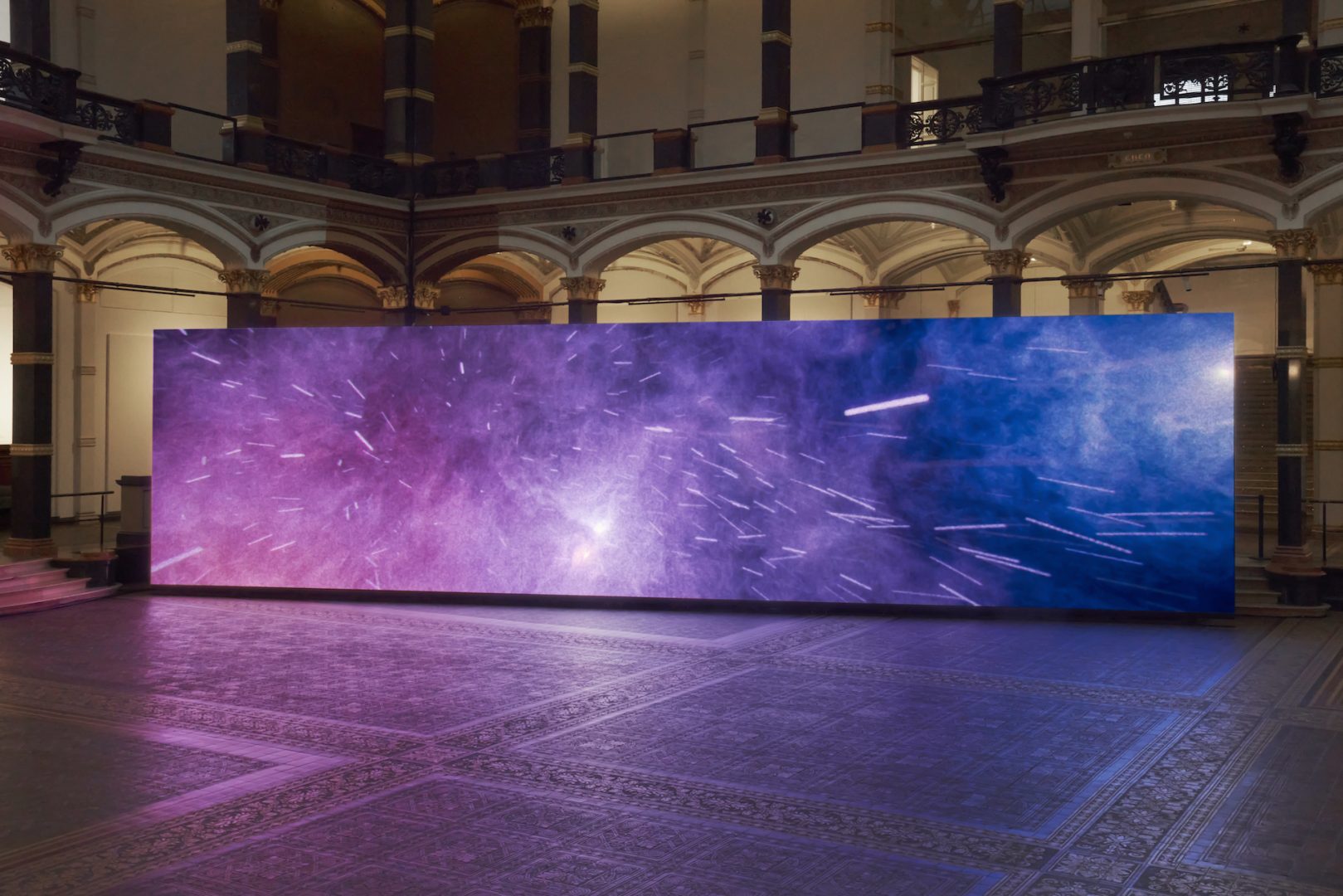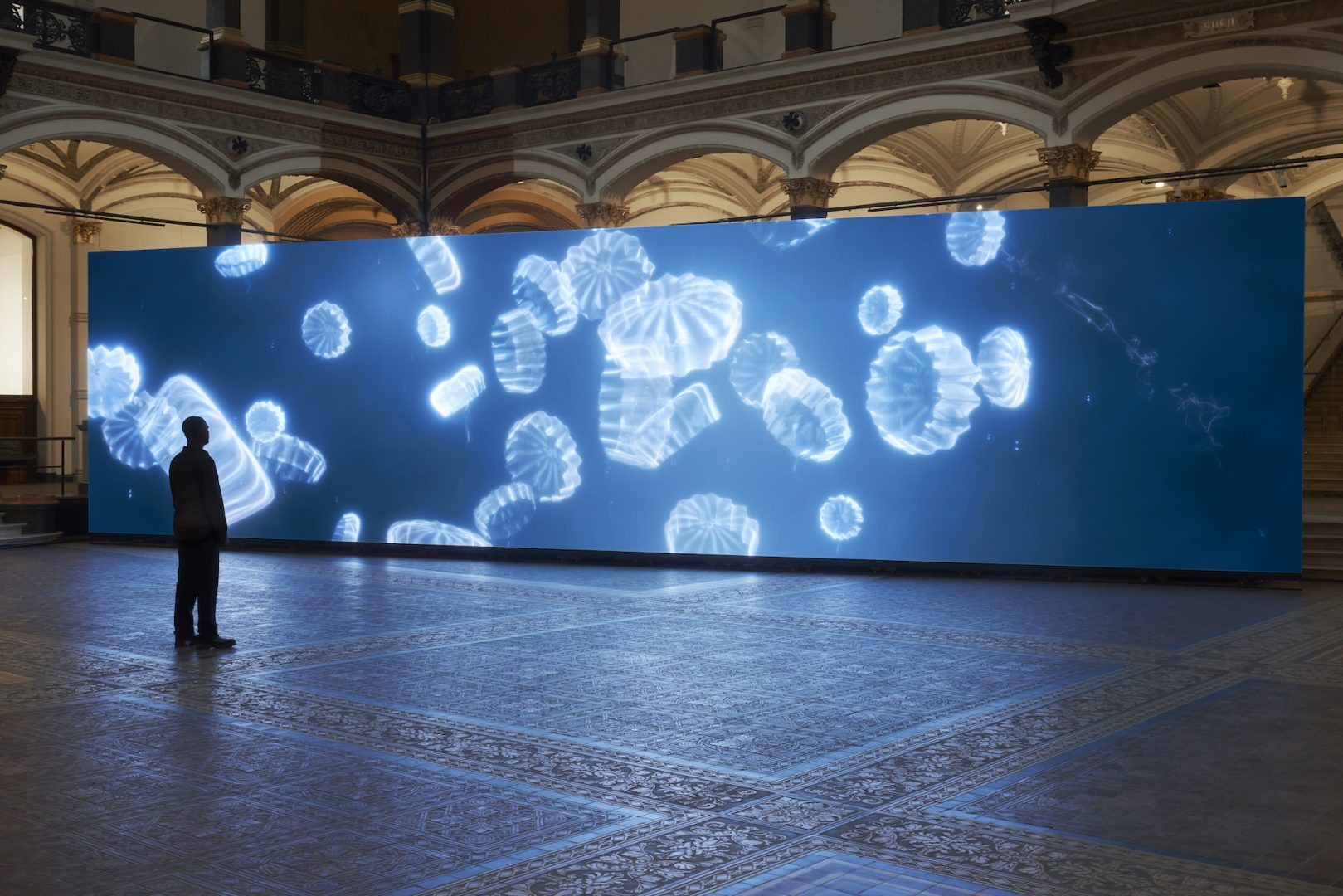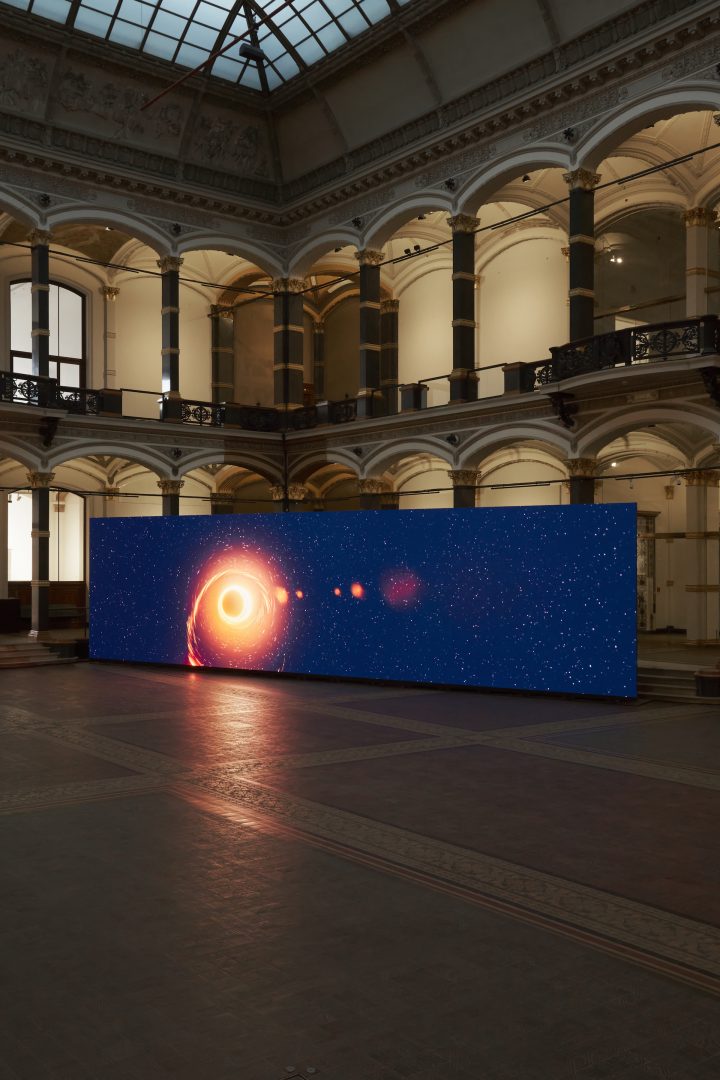 Artists