Cui Jie | "Thermal Landscapes" @ Pilar Corrias
Antenna Space is delighted to announce that the solo exhibition, Thermal Landscapes, by artist Cui Jie, is on view at the Pilar Corrias from September 22 to November 4, 2023.
The unified and monotonous style of contemporary architecture has long been the focus of Cui's paintings. Connecting and intertwining fractured views of past and present cities, Cui Jie's paintings express a cultural nostalgia for the past and a seemingly utopian exploration of a future landscape.
The exhibition takes as its point of departure the ubiquitous skyscrapers that dominate our contemporary megacities, questioning, within the context of our current climate crisis, whether this architectural form remains, or ever was, fit for purpose. The skylines that amass over our cities subscribe to an architectural dogma that promotes transparency and megalithic scale above all else; the unsustainable amount of energy required to cool such structures down is often disregarded for aesthetic priorities.
In Cui's new paintings, modernist glass buildings from cities world-wide are juxtaposed with enlarged, anthropomorphised animal ceramics, towering and almost consuming the buildings beneath them. In these dream-like landscapes the buildings and sculptures helplessly morph and fade away as one.
Commonplace in most Chinese homes, the animal sculptures Cui references were mass produced in China in the 1980s and 1990s for export to the West. Emblematic of the changes in China pre- and post-economic liberalisation, the sculptures can be seen as representative of China's developing cultural currency being subsumed into an economy of globalisation.
Cui is particularly drawn to the tinted glass used on glass skyscrapers to reflect the heat in hot climates. It also becomes a mirror for its immediate environment, camouflaging the building and adorning it with pattern and texture. The glossy surfaces of the buildings in these paintings are lit with an orange glow from which the heat of the environment emanates. These surfaces are paired with the cracking surfaces of the animal sculptures. First arising through mistakes in the firing process, these cracks came to be embraced as an aesthetic characteristic of these sculptures. In both instances, Cui is interested in what changes take place in materials under extreme heat and how it can be a process of both creation and destruction.
Text and exhibition views courtesy of the artist and Pilar Corrias, London.
Photography: Mark Blower.
Installation Views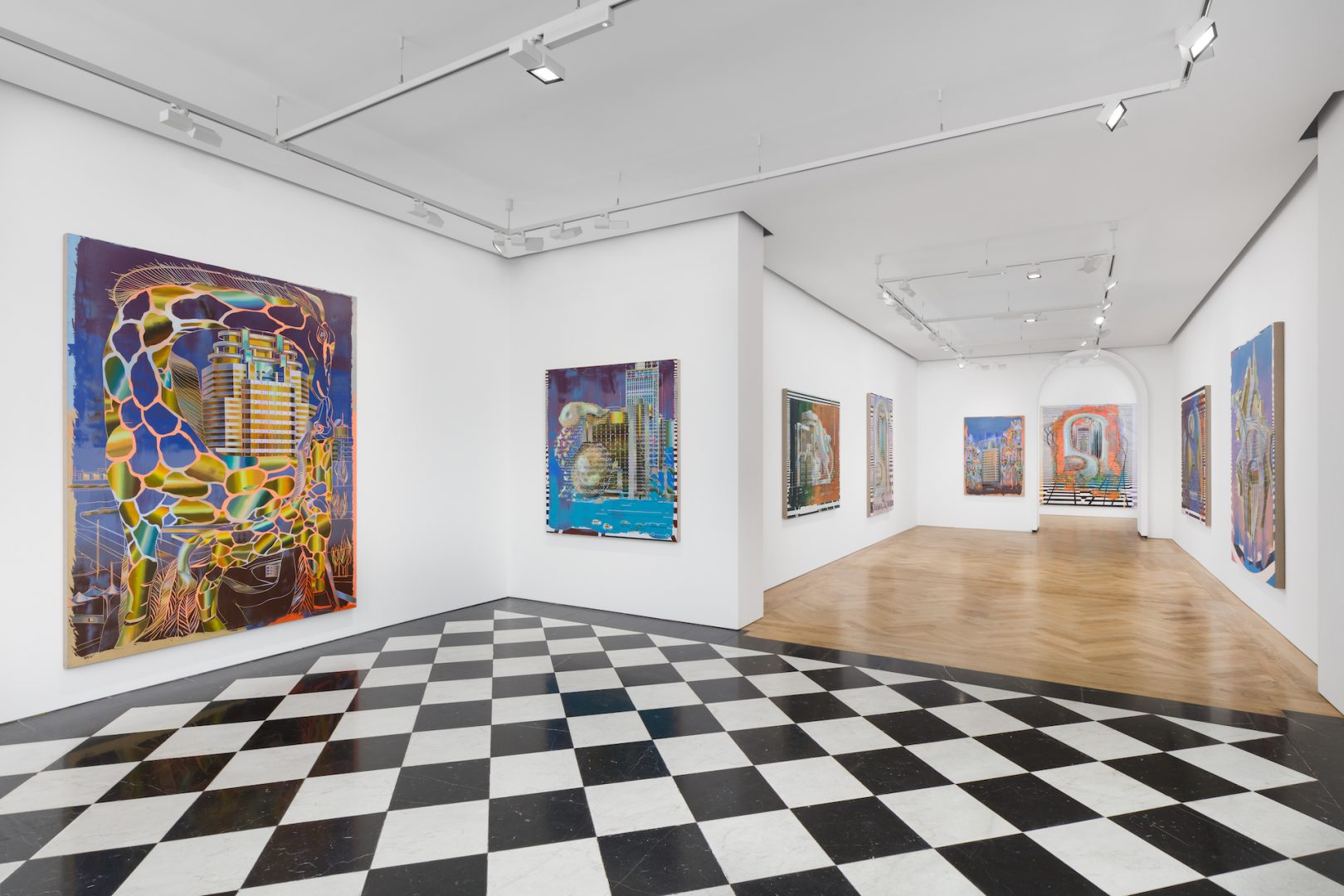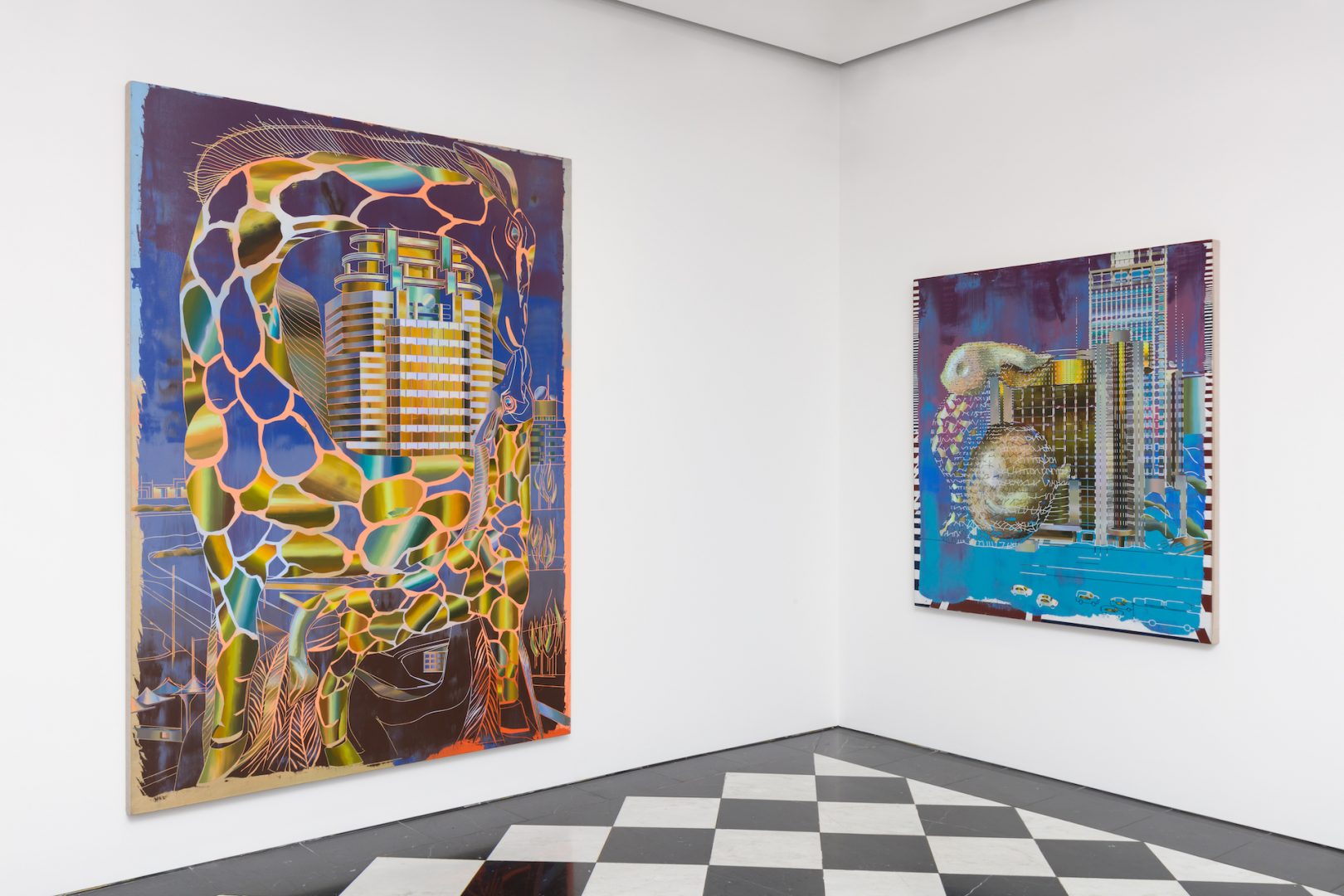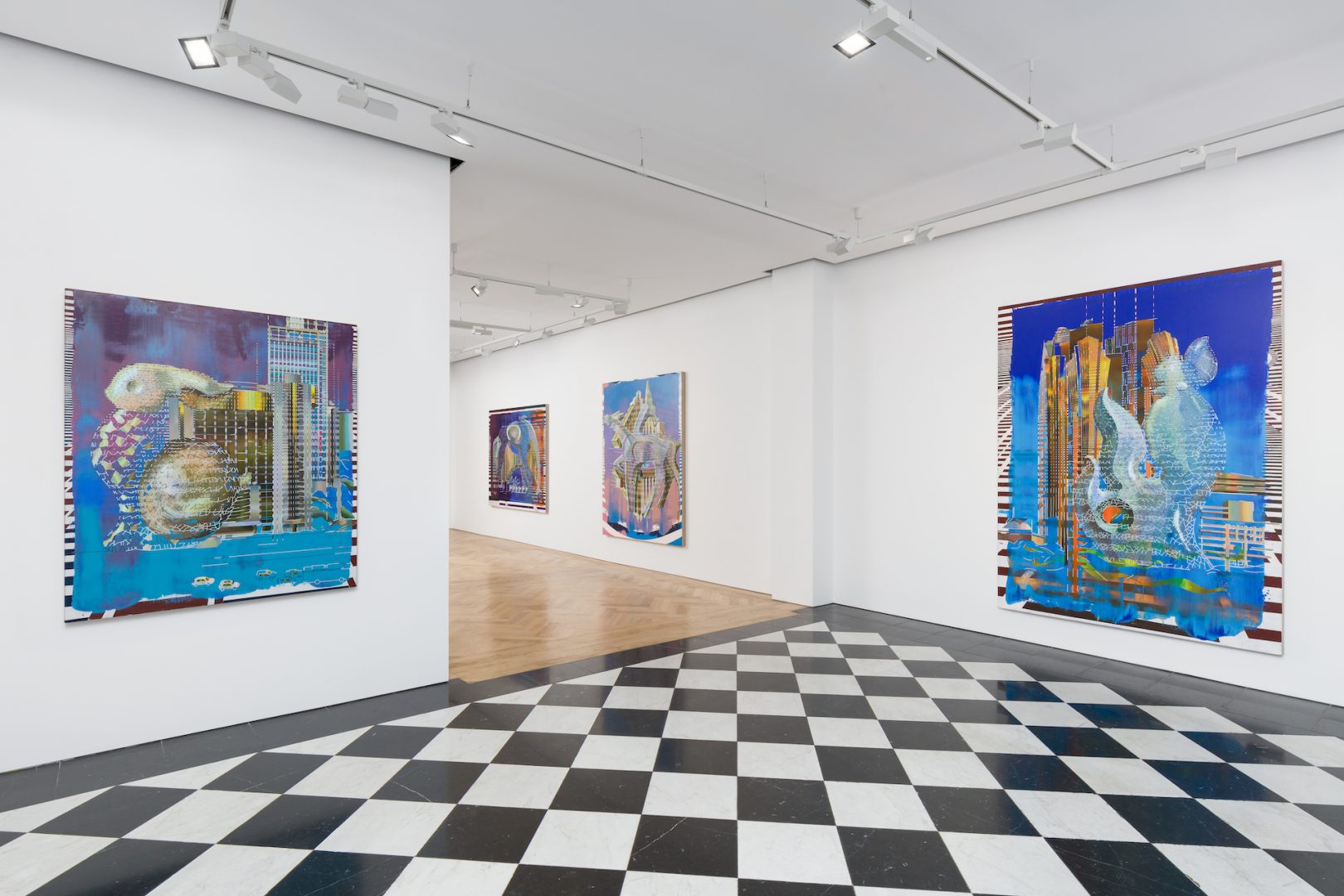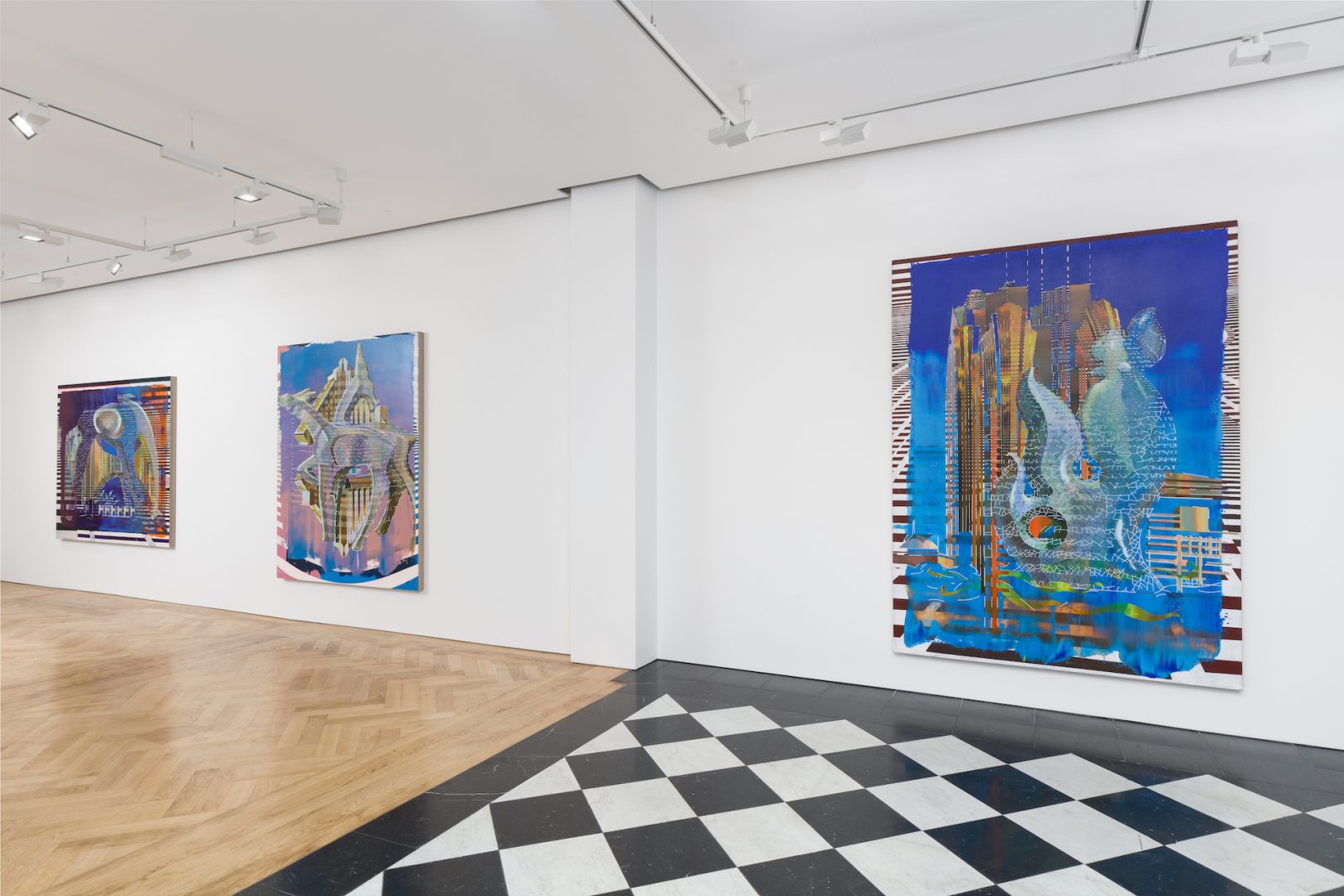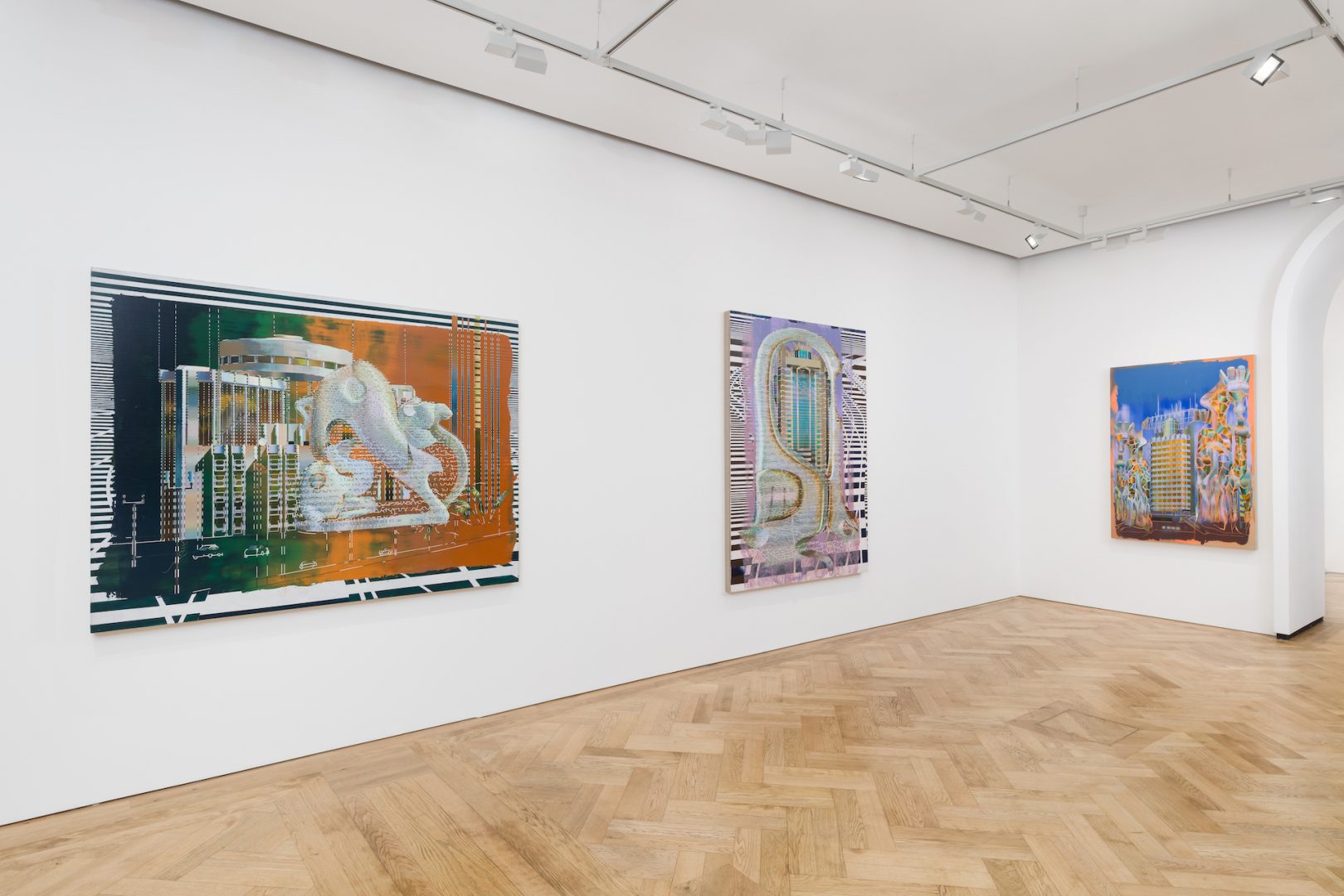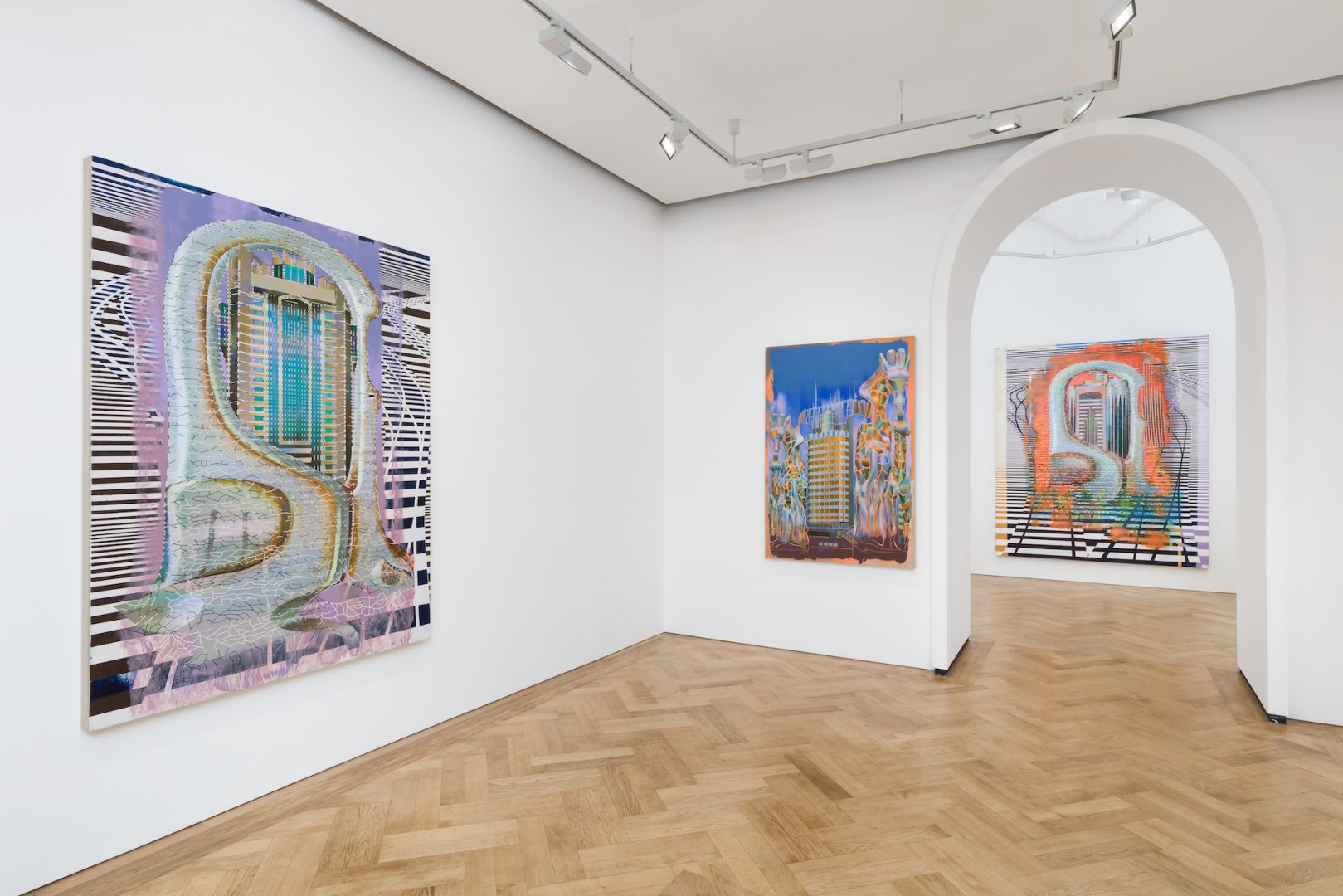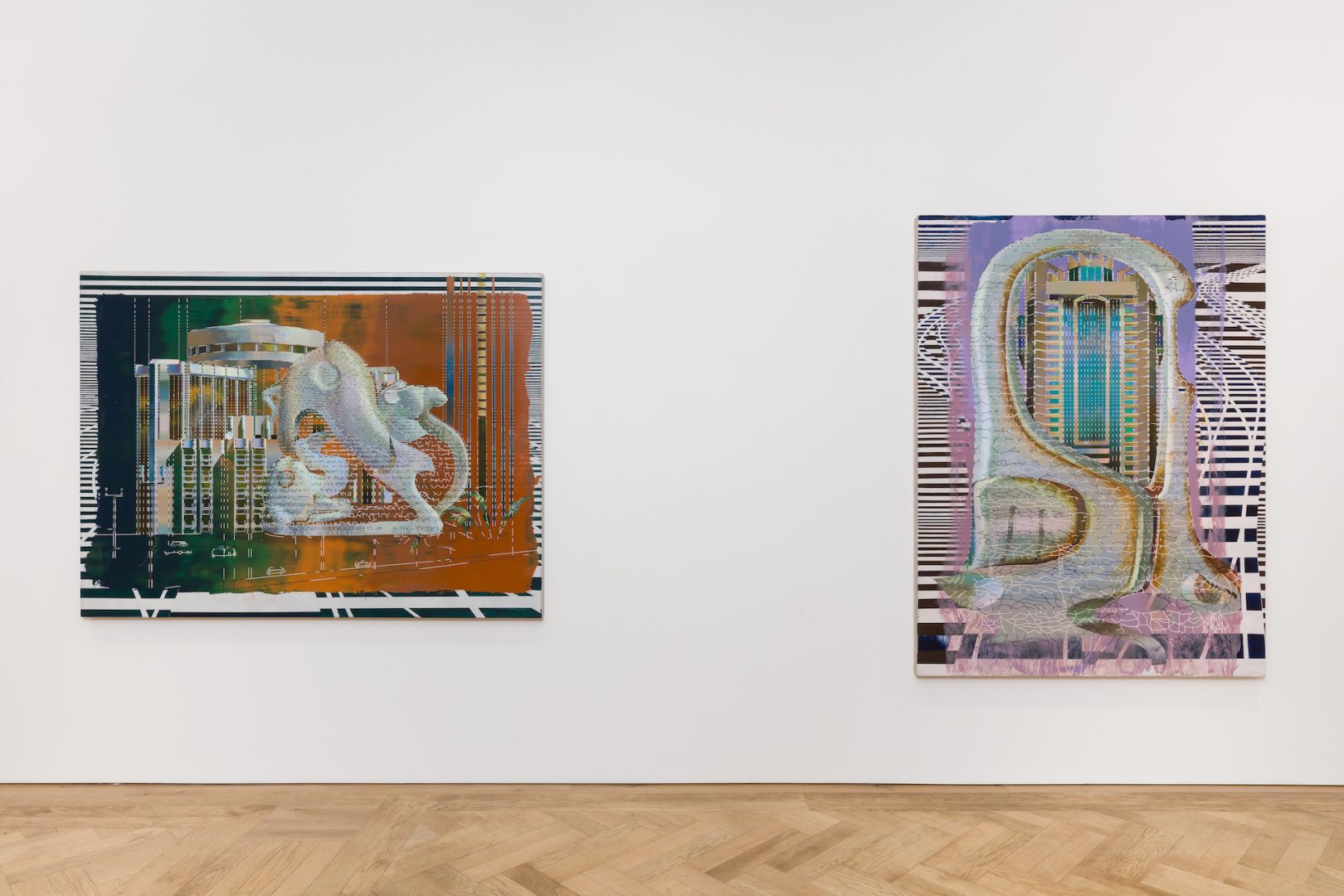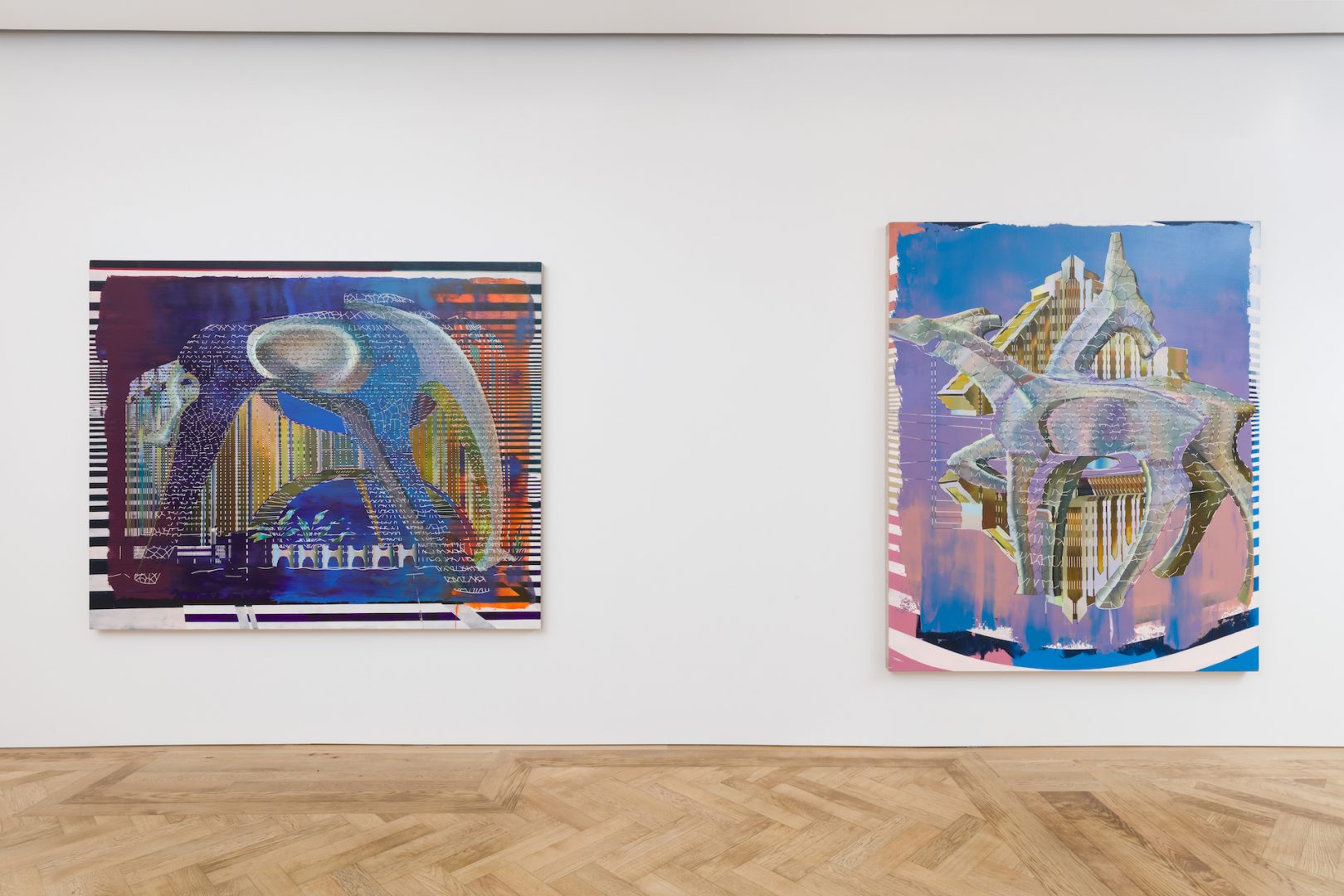 Artists