Yong Xiang Li | "Painting Unsettled" @ UCCA Edge
Antenna Space is delighted to announce that artist Yong Xiang Li participated in the exhibition "Painting Unsettled" at UCCA Edge, Shanghai, from March 11 to May 21, 2023.
The group show features the work of eight Chinese-born artists, bringing together eight artists from different generations and educational backgrounds, who work with different styles and techniques, the exhibition explores the possibilities offered by painting in the fractured information landscape of the present moment. The exhibition is curated by UCCA Curator Luan Shixuan.
The "painting-sculpture" is a key form in Yong Xiang Li's (b.1991, Changsha) practice. Based on the commonalities between painting and object-making, it is both an exploration of space and a rebellion against traditional canvas painting. In this exhibition, three large-scale painting-sculptures unpack the metaphor of "inner space" through two-dimensional composition and three-dimensional structure. The furniture-like shapes of the sculptures, the interior walls simulated by the PVC materials, and the decorative functionality of the readymade industrial products all subtly gesture toward family structures, gender dynamics, and the atomization of life in contemporary society, inducing a sense of security as well as claustrophobia. In two works, closet doors that cannot be opened seem to invite voyeurism, matched by the knowing looks of the figures depicted on them. Made for this exhibition, the "Headpiece" series borrows the double-sided form of ancient Chinese jade cong. The series also draws inspiration from eighteenth-century European anatomical illustrators' erroneous conceptions of the human body's internal structure. The figure in Joy Granter is based on the god of drama from southern Fujian province. The piece simulates the experience of viewing a shrine, appearing both mysterious and absurd. Li often parodies mistakes and illusions in his practice, for example appropriating optical art to challenge the rules of perspective. By using "incorrect" methods to display his paintings – hung on the bottom of the cabinets to imitate doors, suspended on translucent plastic sheets, presented as imitation shrines, or shown on pedestal-like objects – Li creates three-dimensional spatial clusters of his works that mock traditional approaches to viewing art. All these works are ultimately connected by their psychologically-charged images, puppet-like figures, recurrent patterns, and ambiguous borders.
Participating artists: Han Mengyun (b. 1989, Wuhan), Ce Jian (b. 1984, Shandong province), Li Ran (b. 1986, Hubei province), Yong Xiang Li (b. 1991, Changsha), Qiu Xiaofei (b. 1977, Harbin), Wang Xiaoqu (b. 1987, Guilin), Wang Zhibo (b. 1981, Zhejiang province), and Xie Nanxing (b. 1970, Chongqing)
Installation view of "Painting Unsettled"at UCCA Edge,
Courtesy UCCA Center for Contemporary Art.
Installation Views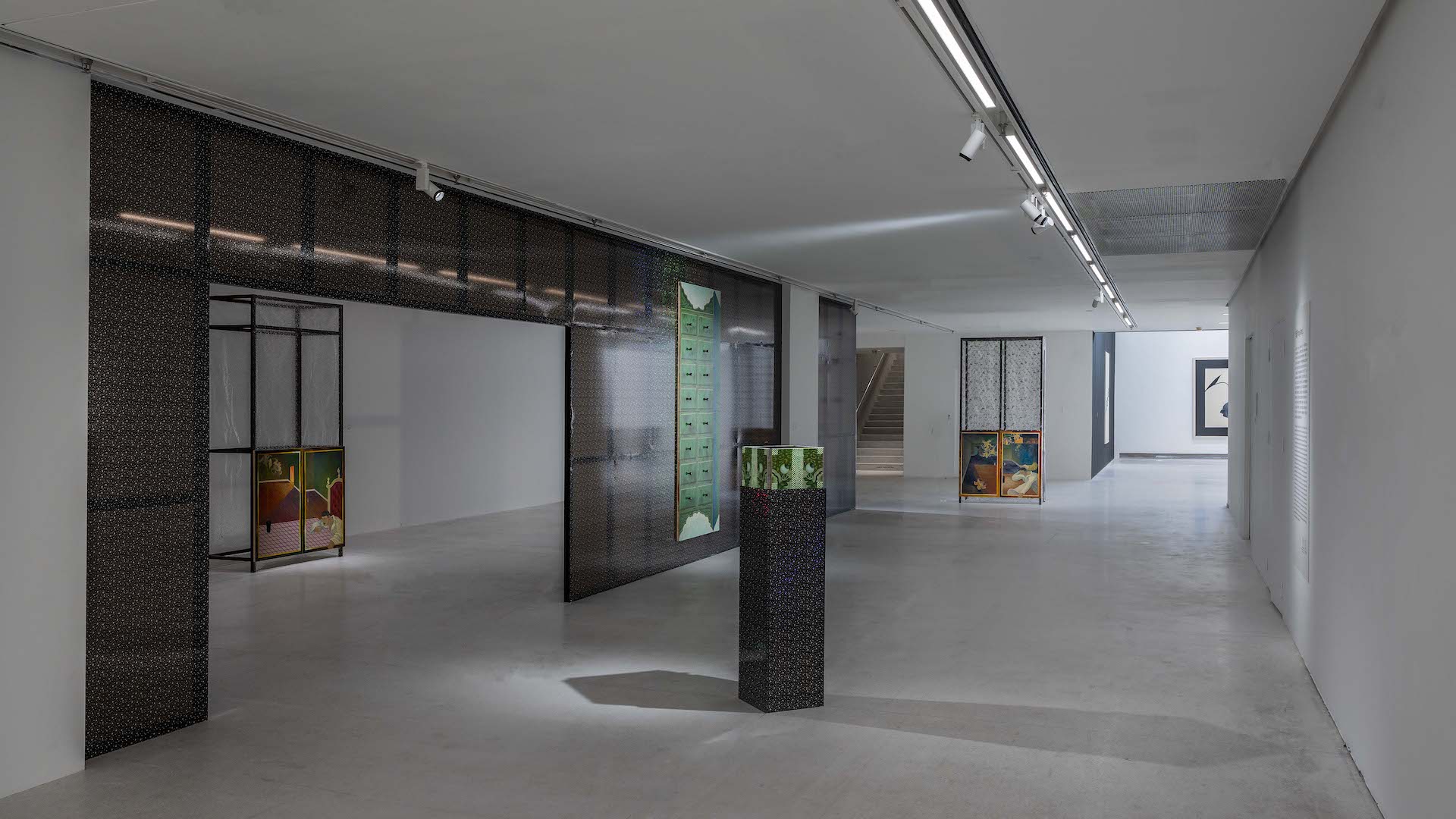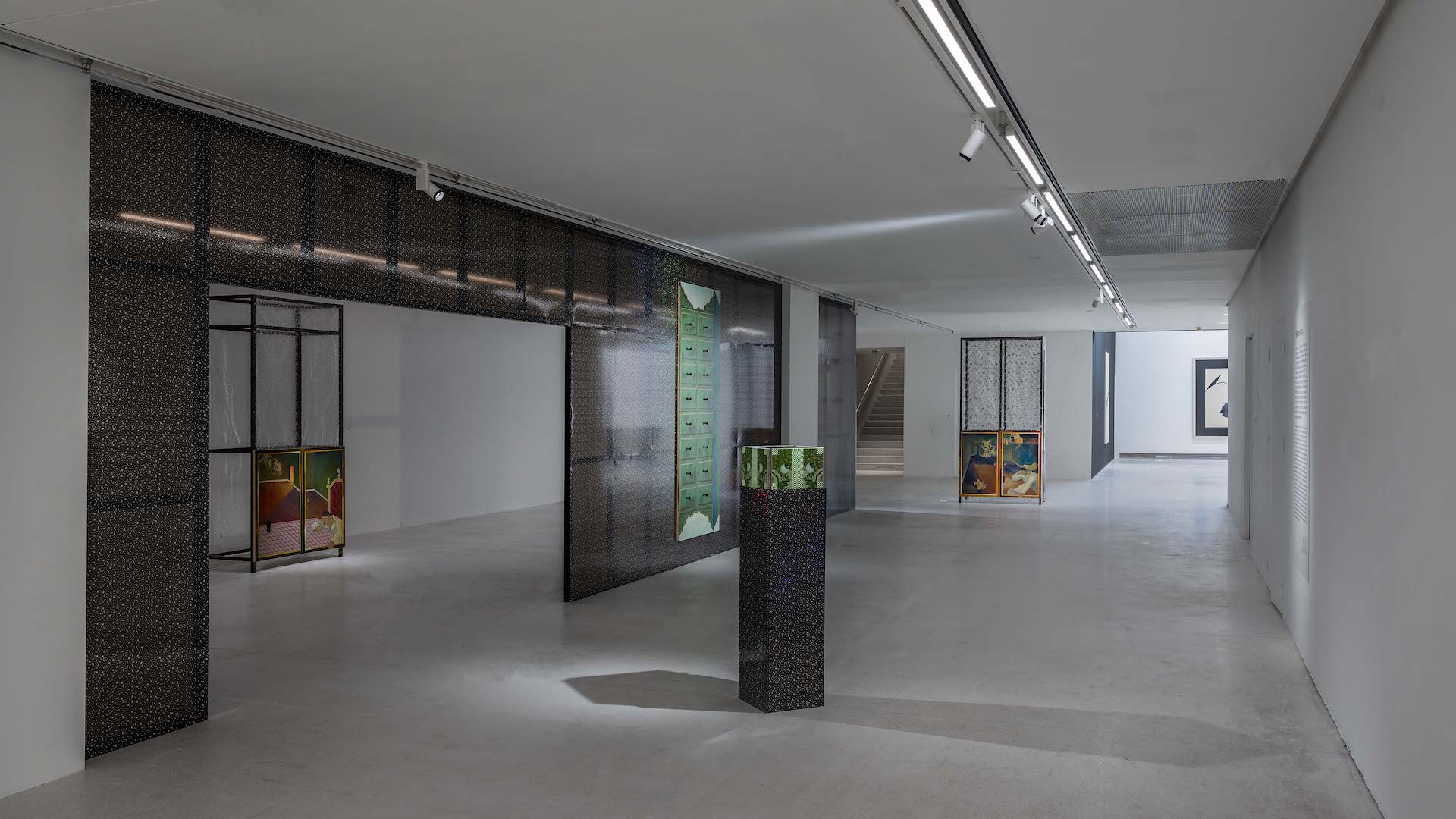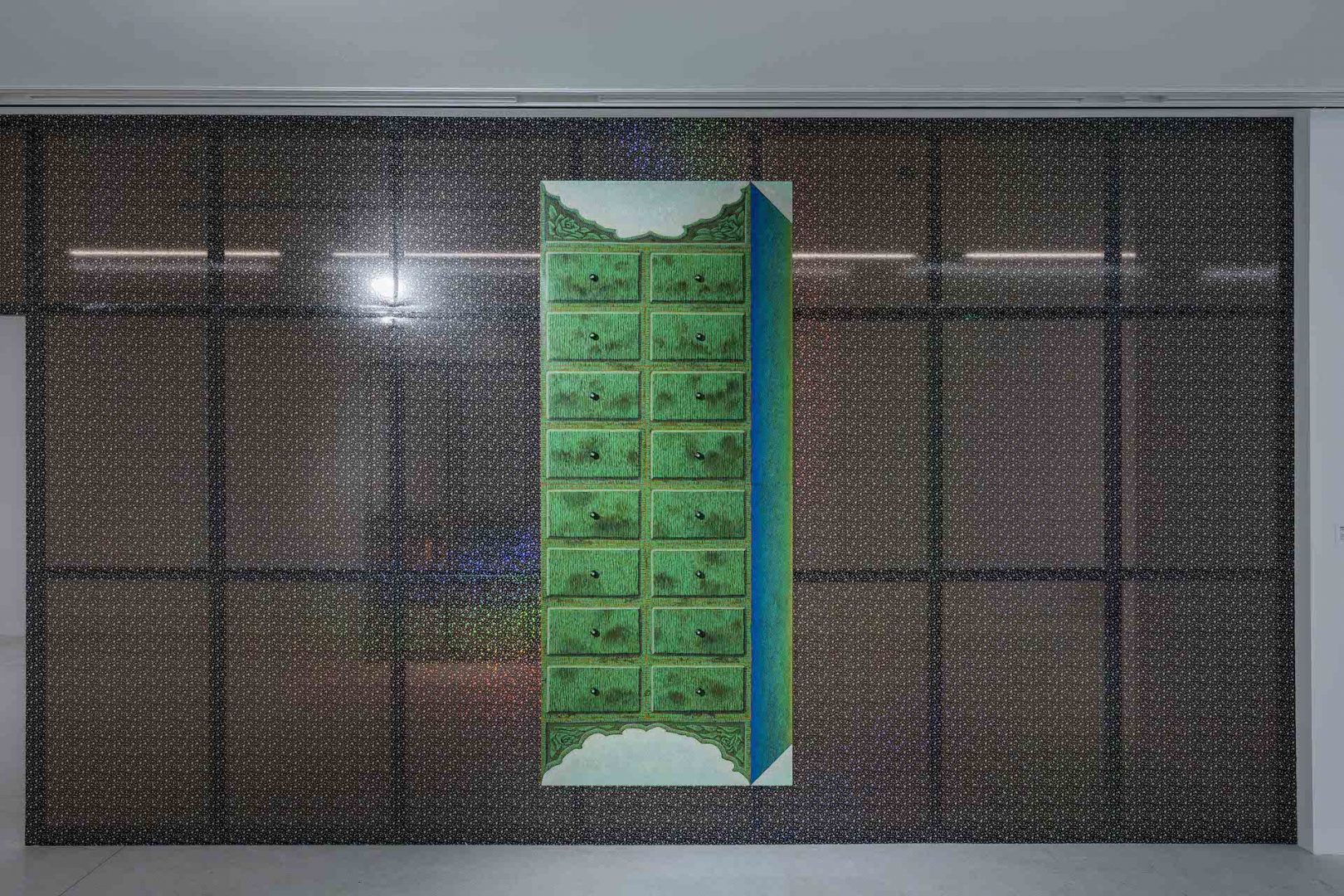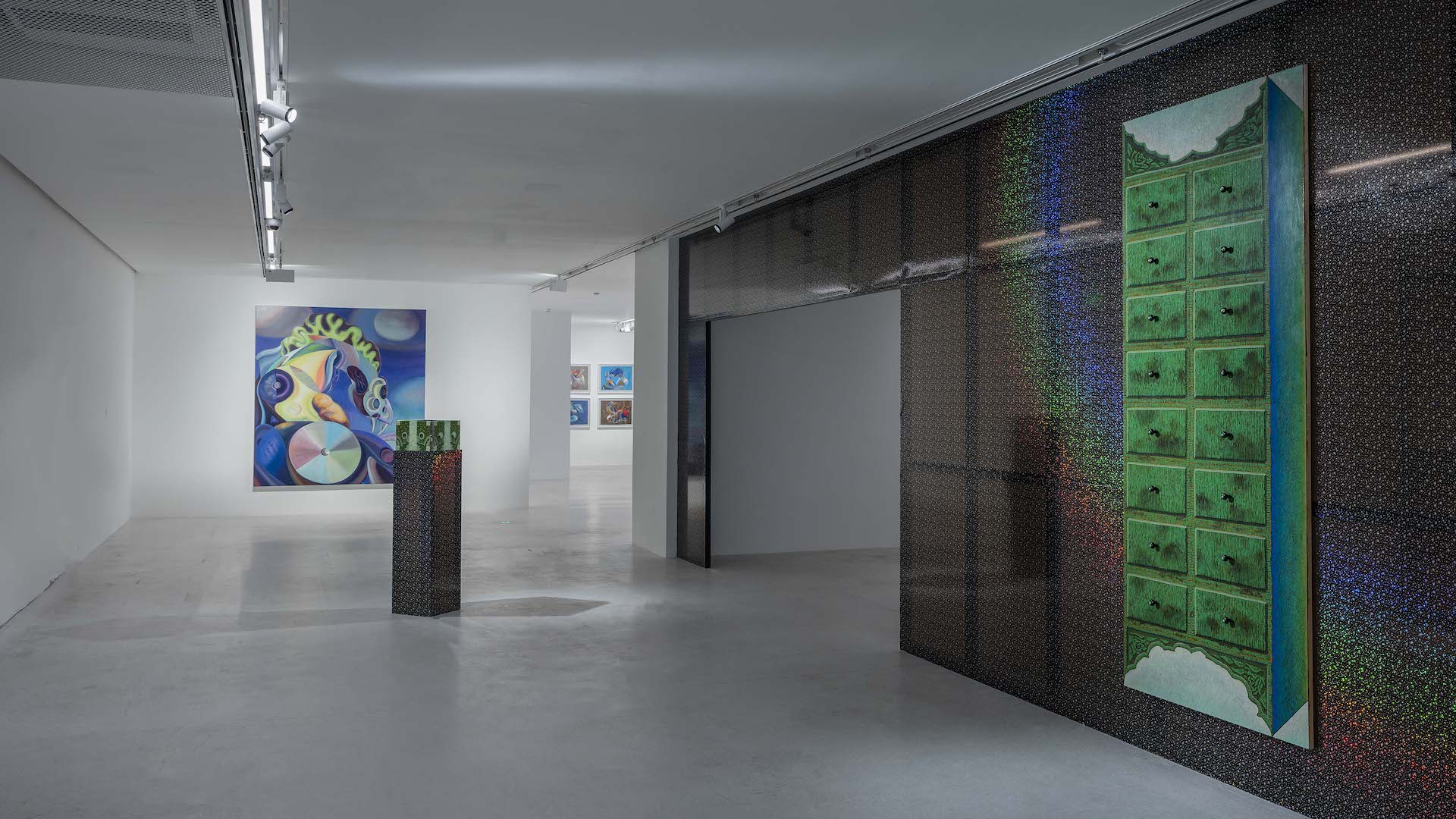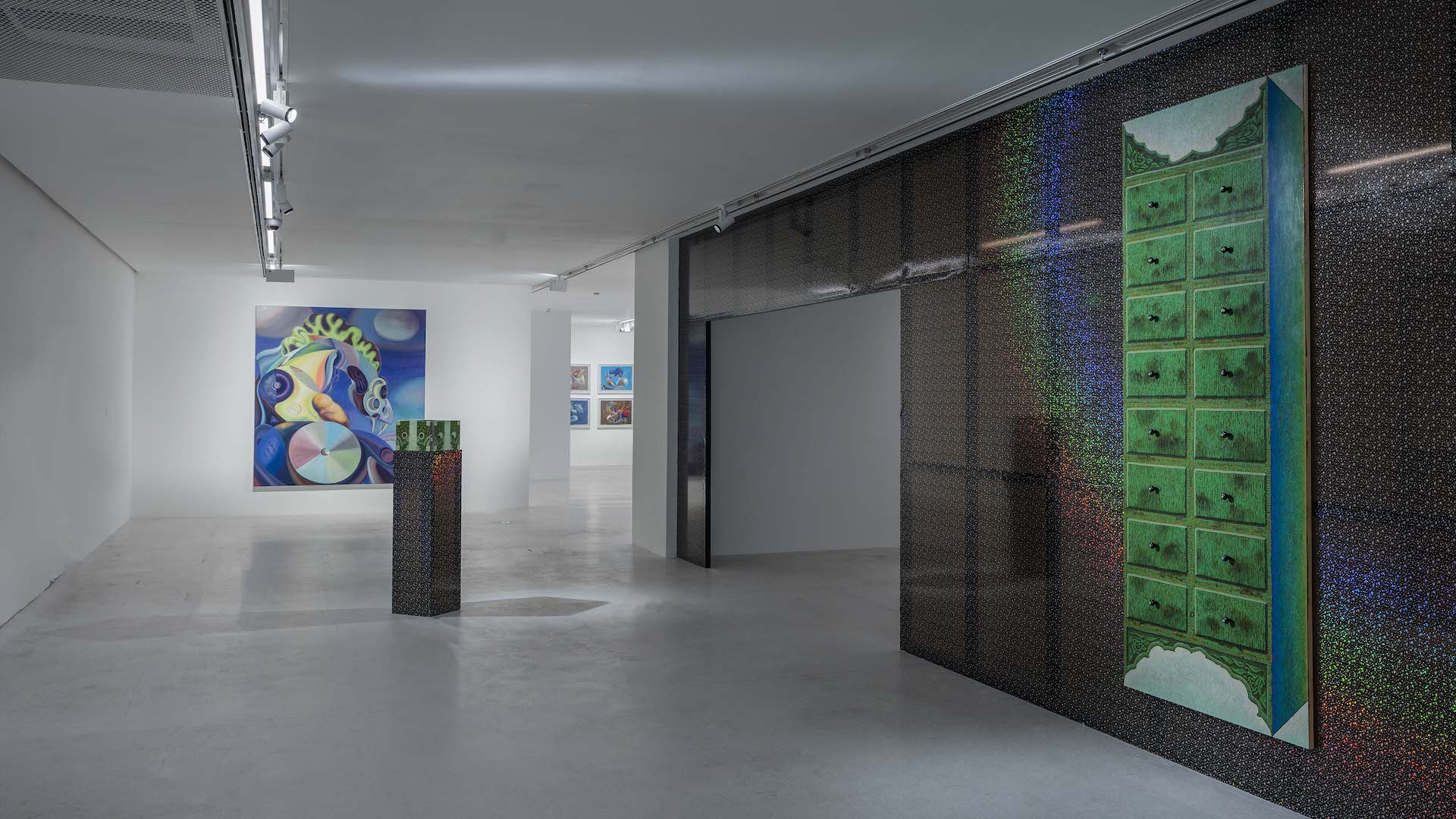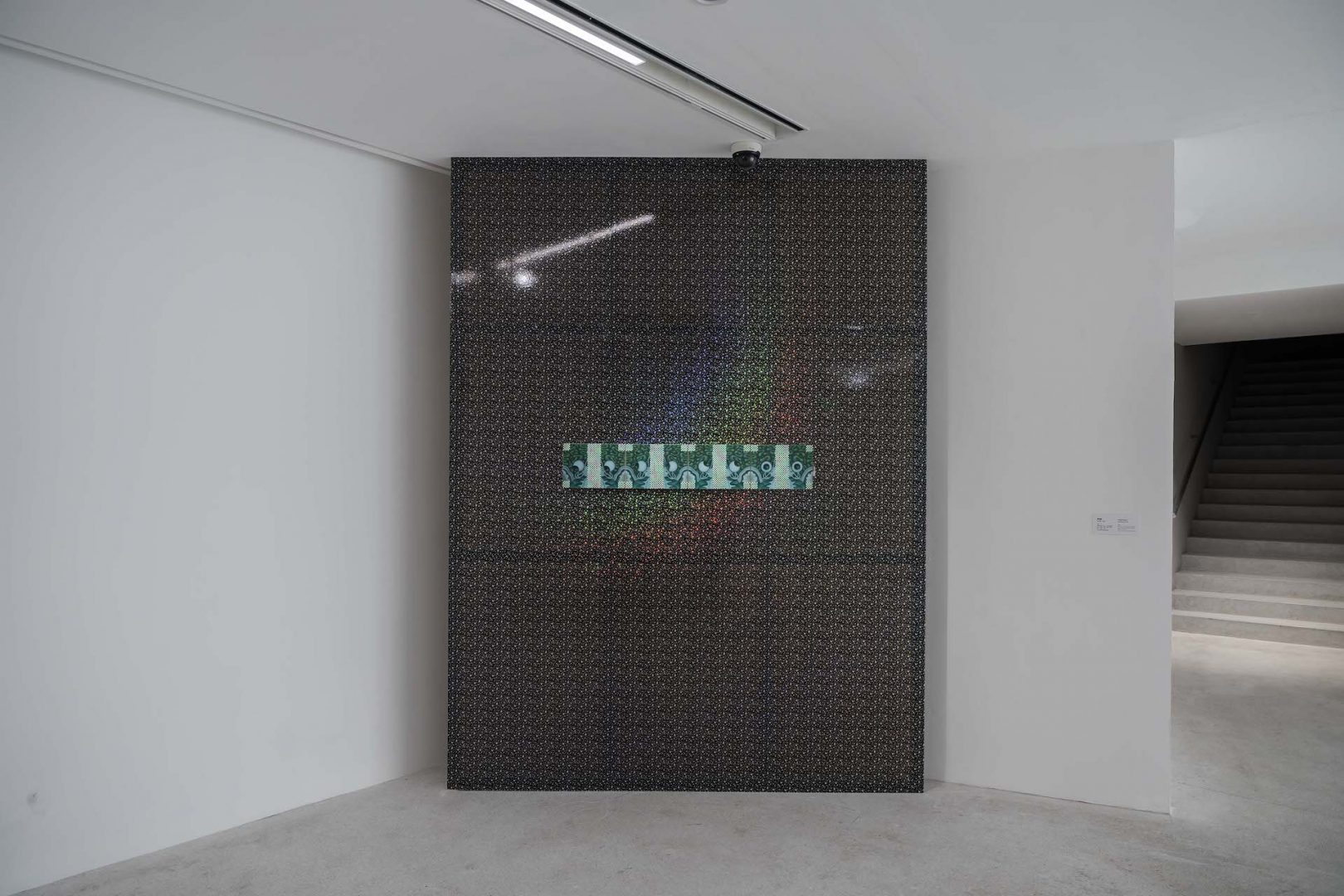 Artists