Evelyn Taocheng Wang | "Ink City" @ Tai Kwun Contemporary
Antenna Space is pleased to announce that the artist Evelyn Taocheng Wang will participate in Ink City at Tai Kwun Contemporary, Hong Kong. The exhibition will open on April 23, 2021 and last until August 1, 2021.
Working across an expansive range of mediums, Evelyn Taocheng Wang offers a wry take on contemporary society and human behaviour in her work. Trained in traditional Chinese painting and literature in China, she ended up residing in Amsterdam, where she has adapted to "being in the middle" between cultures. Her artistic practice engages her fantasies and realities, external and internal, from the standpoint of an outsider—artist, cosmopolitan, and immigrant. With her astute observations on upbringing, taste, class, and gender, Wang unflinchingly and courageously stares down cultural clichés and fantasies.
Wang has the knack for fusing the personal with a broader social relevance. One example is A Hong Kong-Dutch Client Licking My Arm during the Massage Treatment, part of her Massage Parlor series, drawn from her personal experience as well as that of her colleagues working in a massage parlour in Amsterdam. There, she made a living while exploring the lives and social connections of the people involved, with their hopes, desires, and confrontation of their identities. From the touching recollections of her colleagues to the trashy conversations of the clients, the artist addresses something both deeply personal and salaciously public, fusing the sexual and the political, the clichéd and the affective. The work delves perceptively into the domains of desire and gender—moreover in a way that incorporates influences from Chinese, Japanese, and Western painting traditions.
Quoted Elegance No. 1-5 (2019) considers the question of elegance, usually associated with beauty, refinement, and charm, in spite of the varying permutations in different individuals and cultures. The artist offers her own items of clothing in exchange for handwritten letters from people who explore their memories and stories about the meaning of elegance. In so doing, Wang probes the different meanings assigned to and associated with the body in a given culture and era, subtly unveiling the various opinions and biases about identity and gender.
Installation Views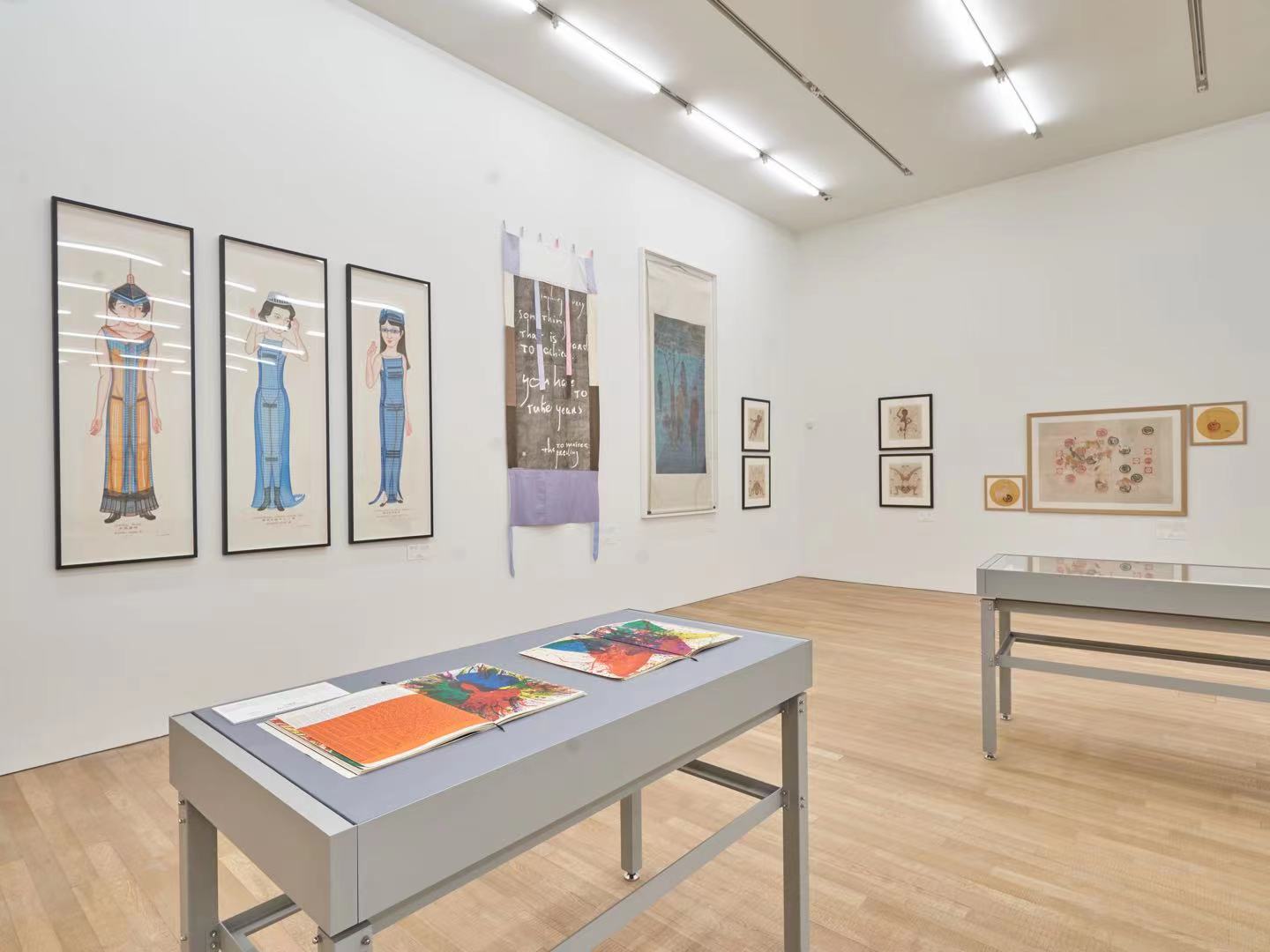 Artists