Evelyn Taocheng Wang | "Het Licht Is Rond" @ Dordrecht Museum
Antenna Space is delighted to announce that the solo exhibition, Het Licht Is Rond, by artist Evelyn Taocheng Wang, is on view at the Dordrecht Museum from September 16, 2023 to March 31, 2024.
The Dordrechts Museum presents Evelyn Taocheng Wang – Het licht is rond, new work in a spatial installation, in close collaboration with the artist. Evelyn Taocheng Wang (1981, Chengdu) combines Asian painting and calligraphy traditions with Western painting. She also makes installations, photo and video performances. A recurring theme in her work is life in different languages and cultures.
What is your destiny, your place in the world and your own influence on it? Questions about the fate and consequences of migration and globalization surface in disguise. Despite its contemporary sharpness, Wang's work is a model of elegance, often with a touch of humor. She plays with the idea of ​​identity as a multifaceted phenomenon and connects her personal experiences to thoughts and ideas about art and art history.
With a series of recent paintings, Wang continues the meditative lines of Agnes Martin (1912-2004). Her ode to this famous minimalist painter is at the same time a statement of respect, a personal appropriation and an update. In Wang's work, the abstract grid becomes a framework that also offers space for figuration: lines of poetry and still lifes, such as a handful of tangerines, painted in the tradition of Chinese realism.
Also on display is a selection of paintings with stained glass windows, including the painting Dutch Windows recently purchased by the Dordrechts Museum. Wang depicts the Dutch window as a mirror for painting, inspired by facades that catch her eye when she walks on the street, including in Dordrecht during the preparations for this exhibition. In her studio she paints her memories of windows and reflections on canvas.
Characteristic of her poetic, slightly activist touch is the self-portrait in which she blows fluff from a dandelion: giving up the seeds to the wind that will spread them further.
Text courtesy of the artist and Dordrecht Museum, The Netherlands.
Installation Views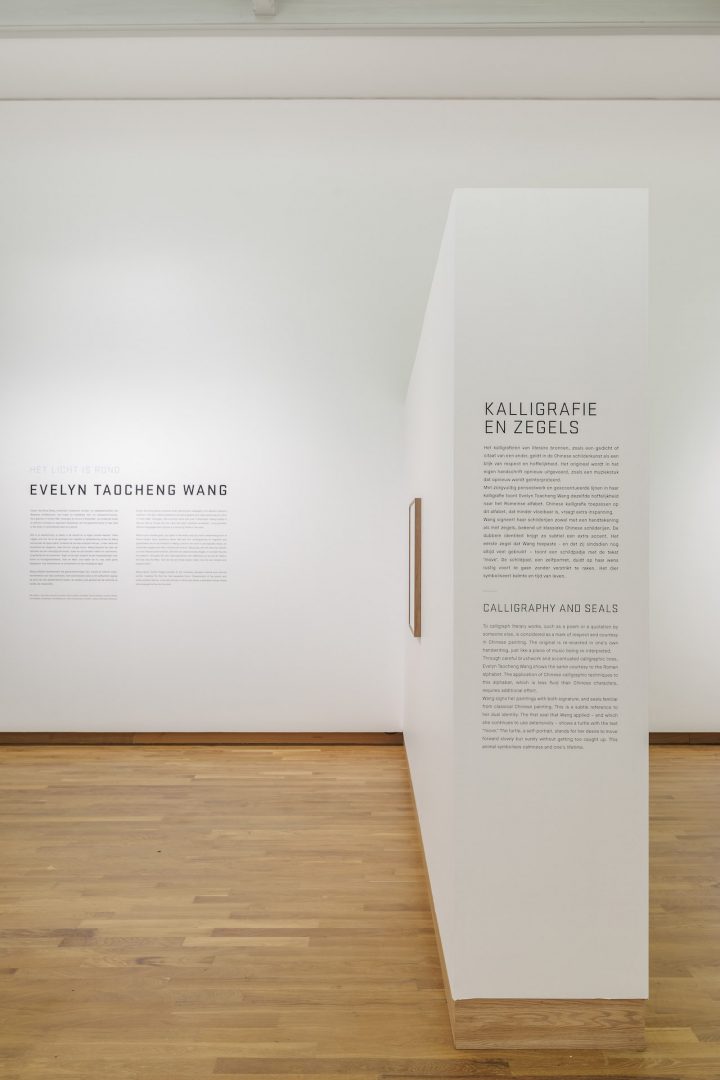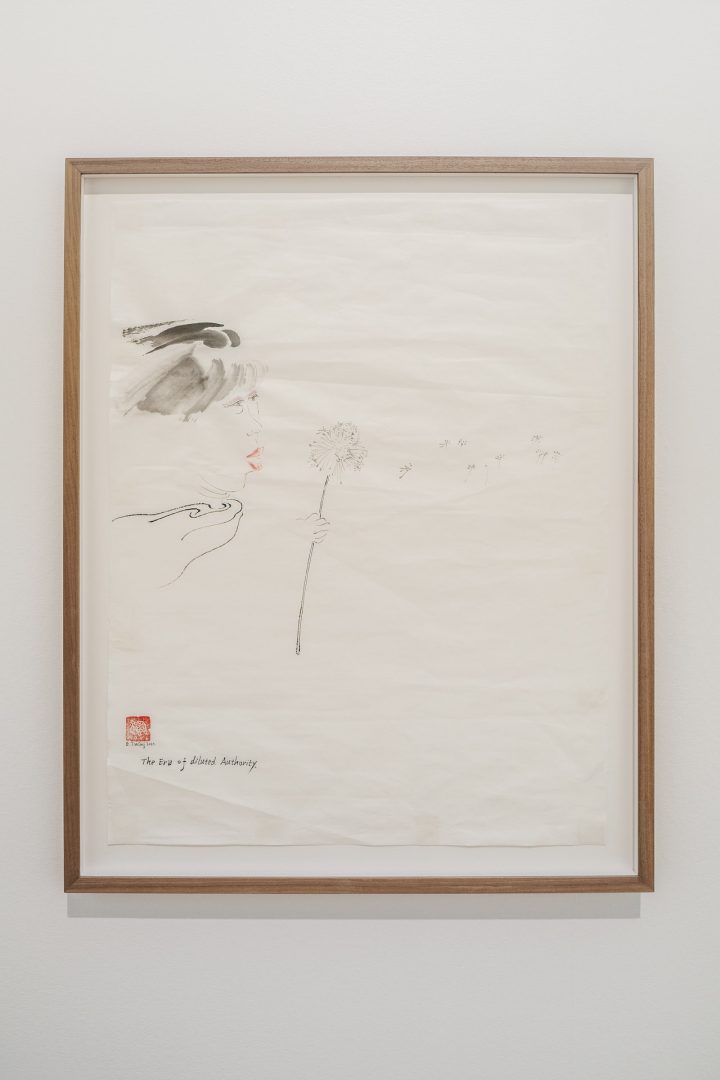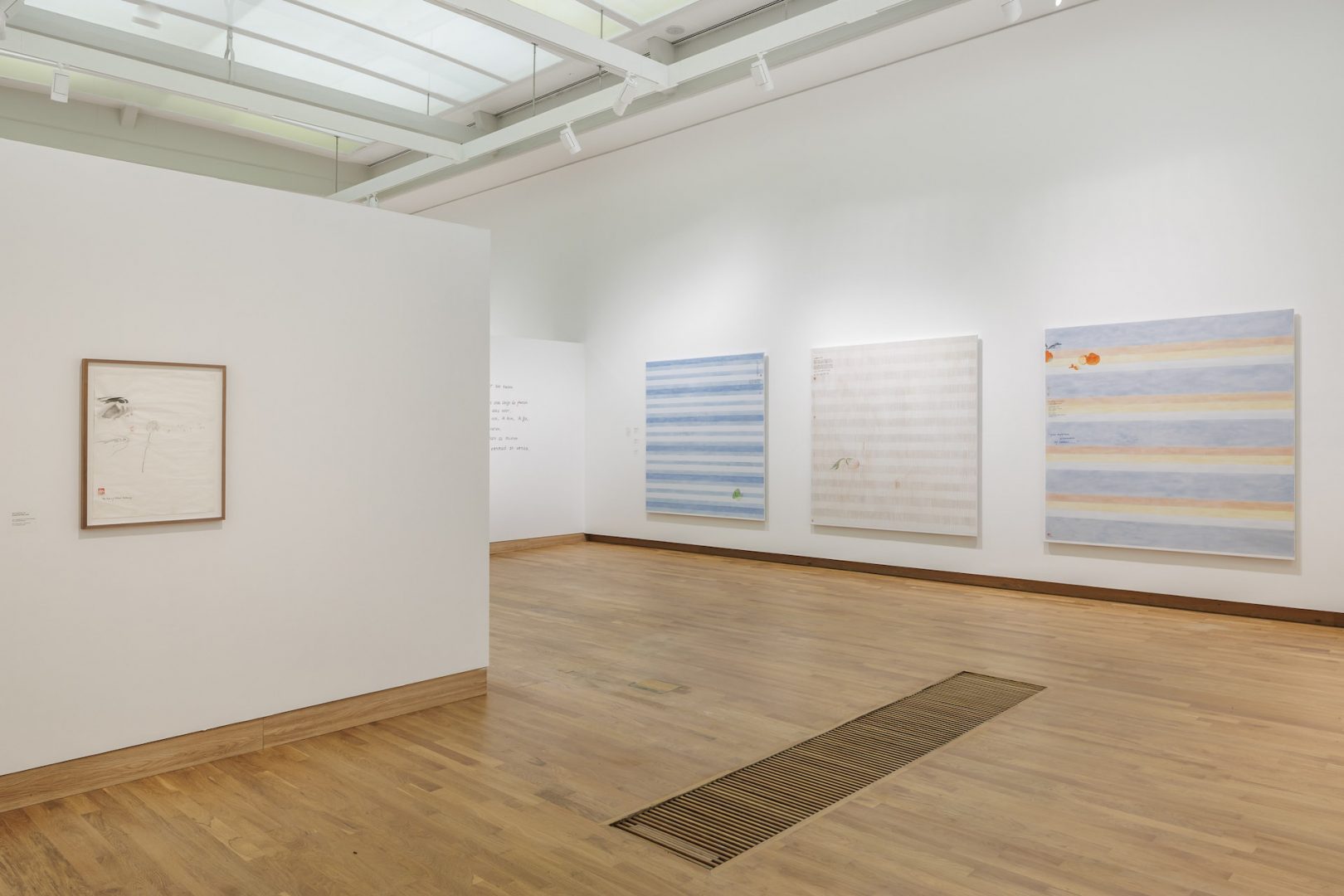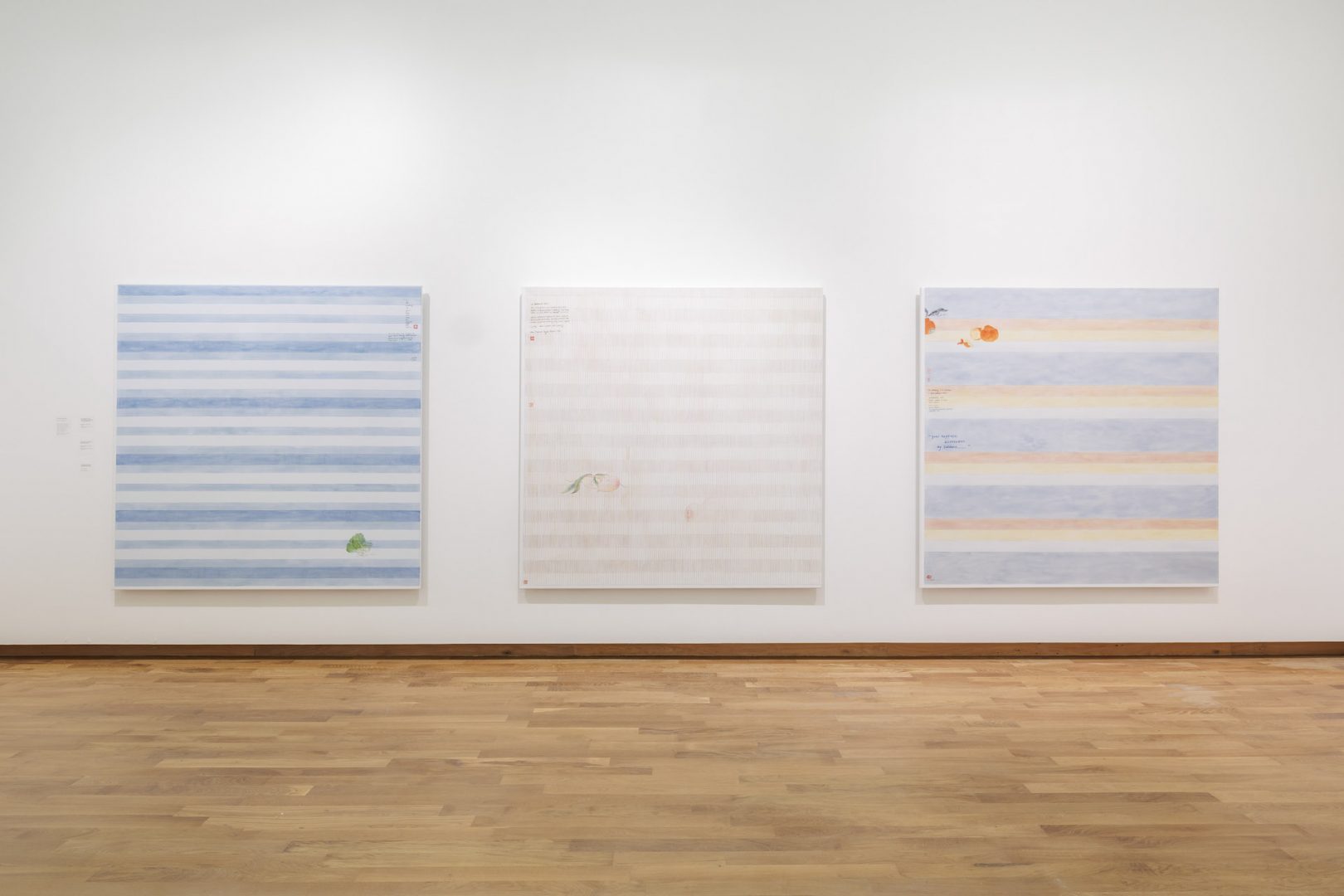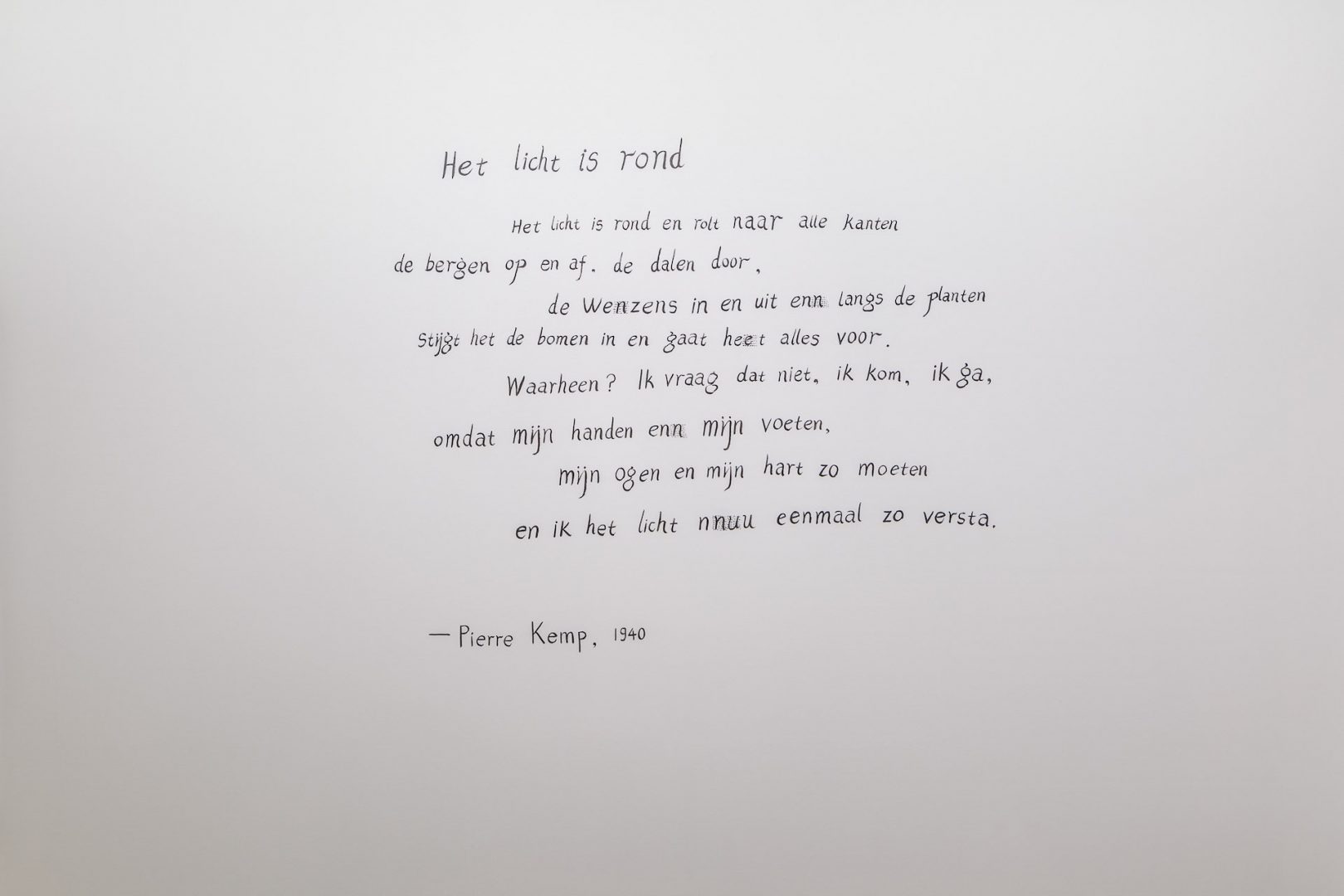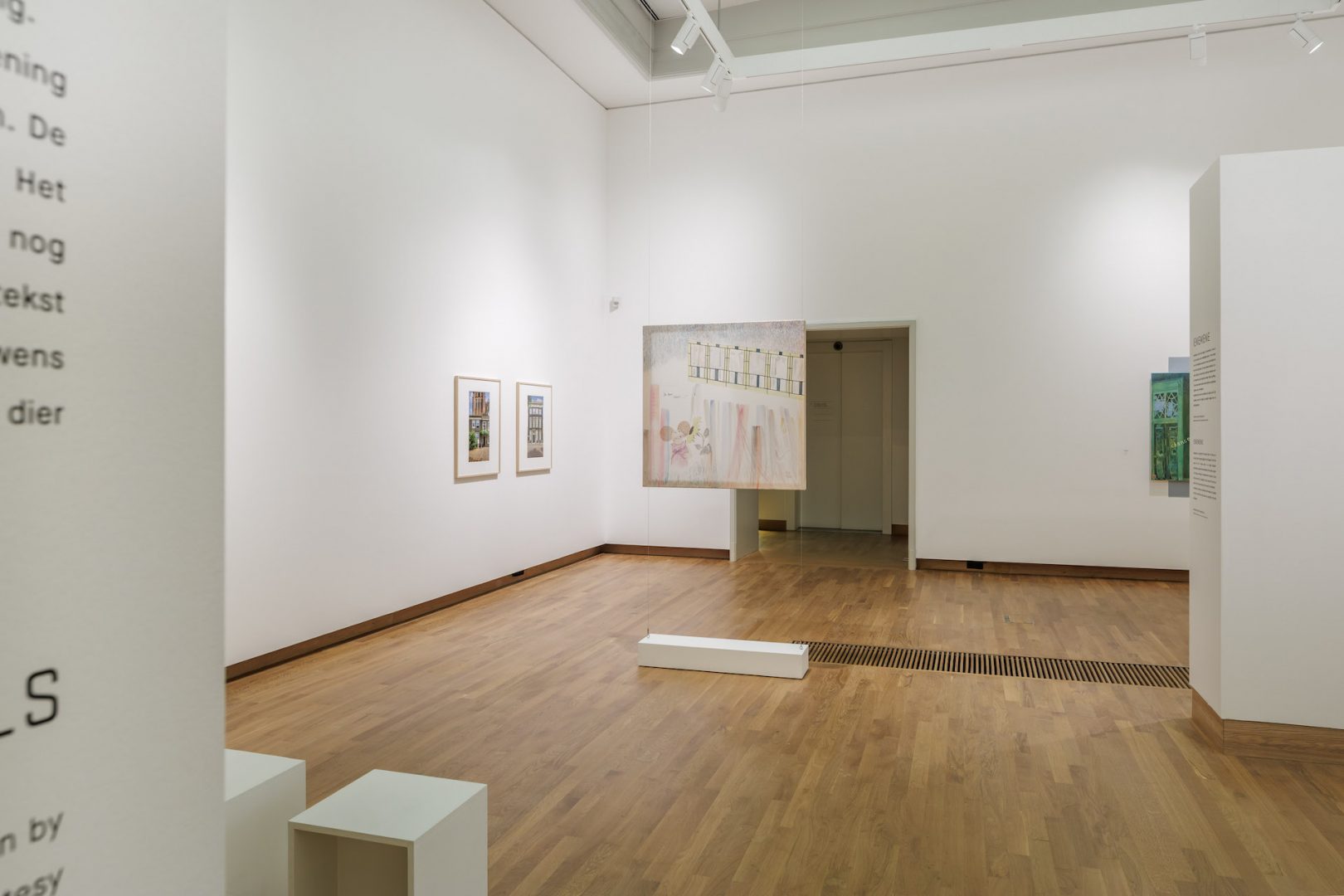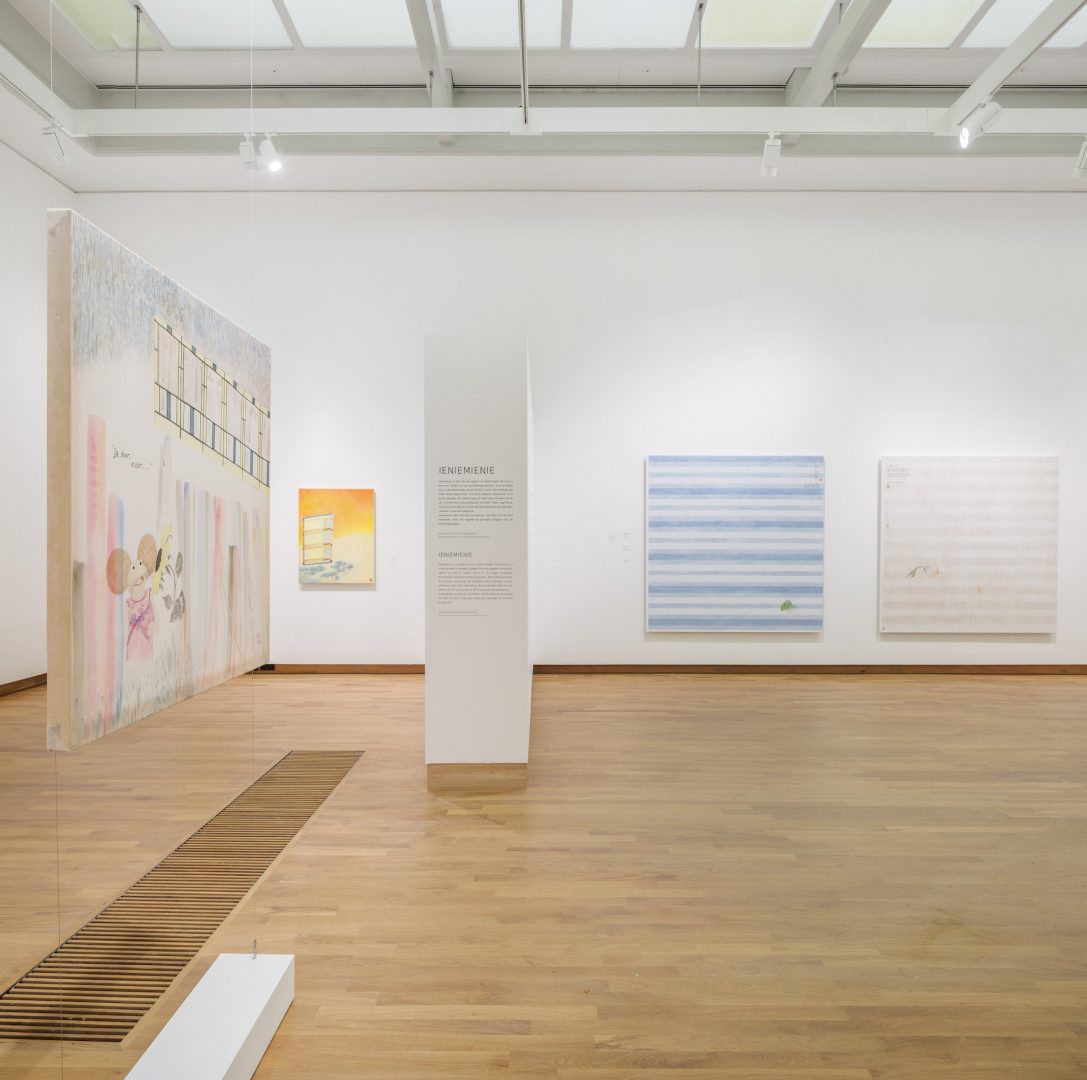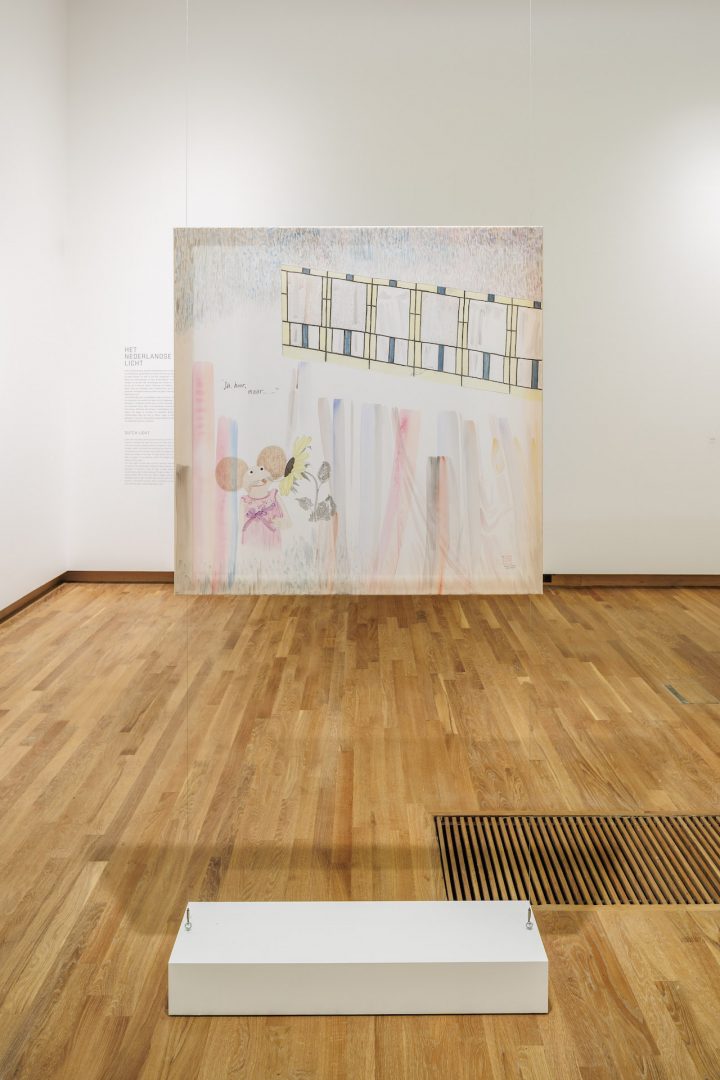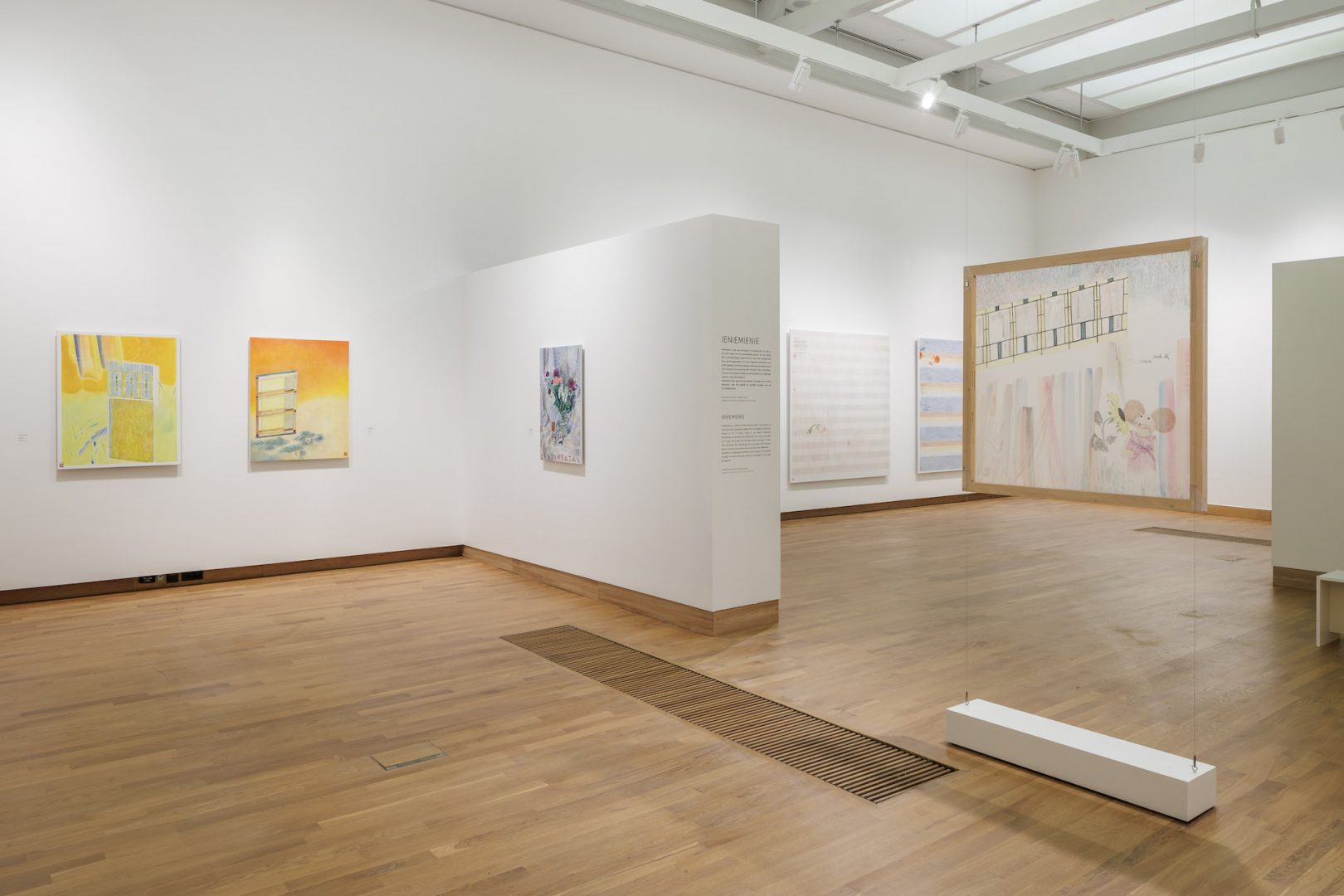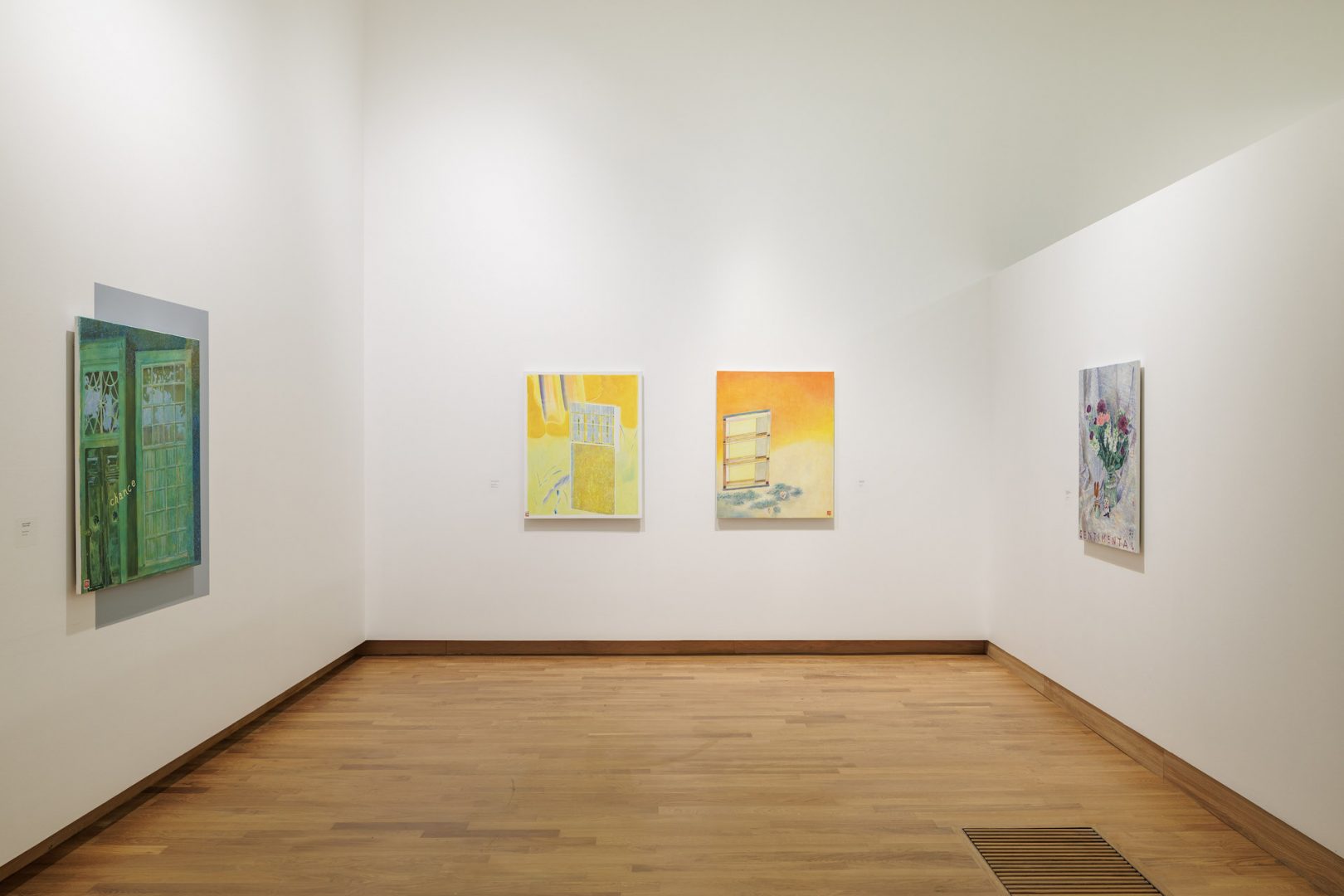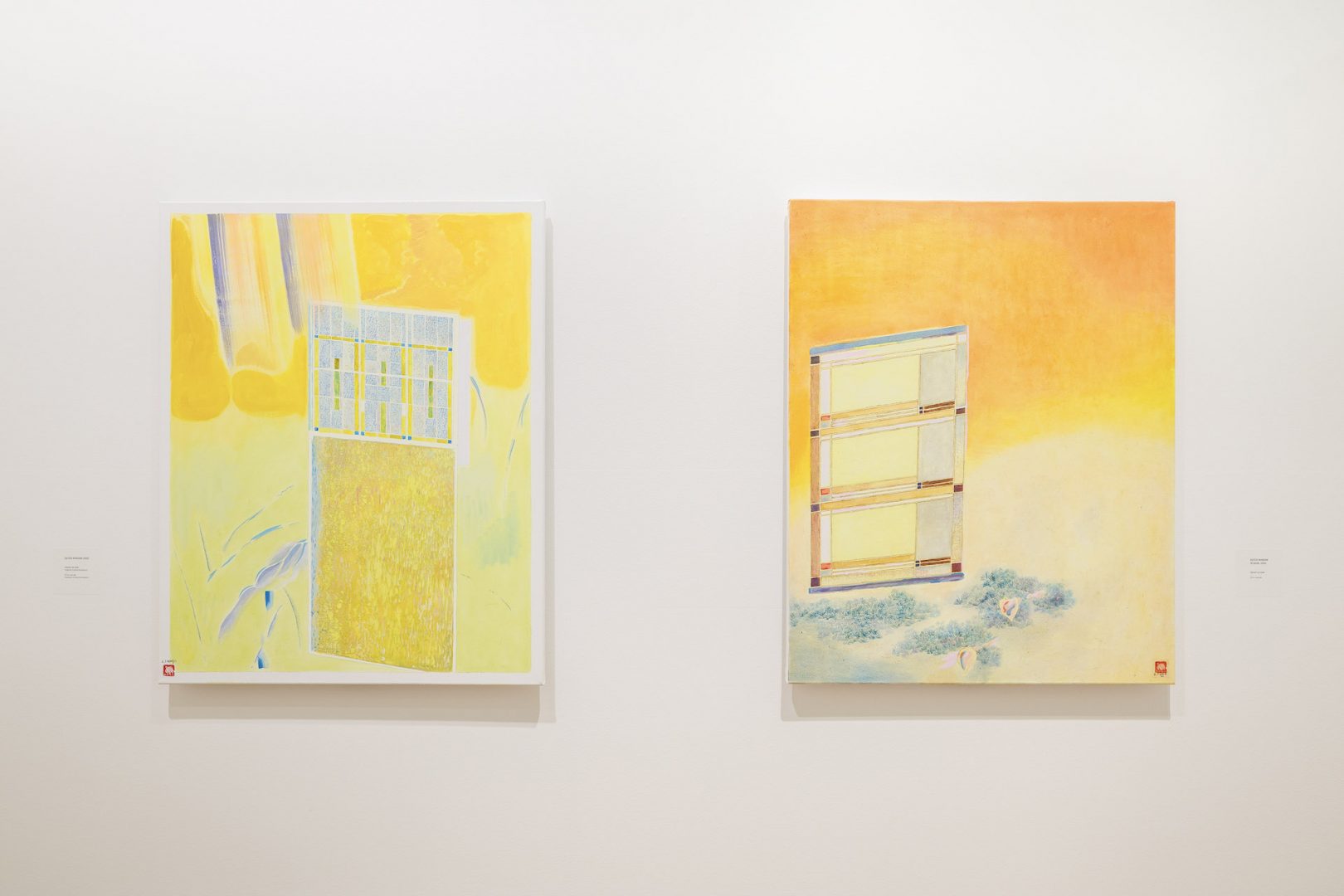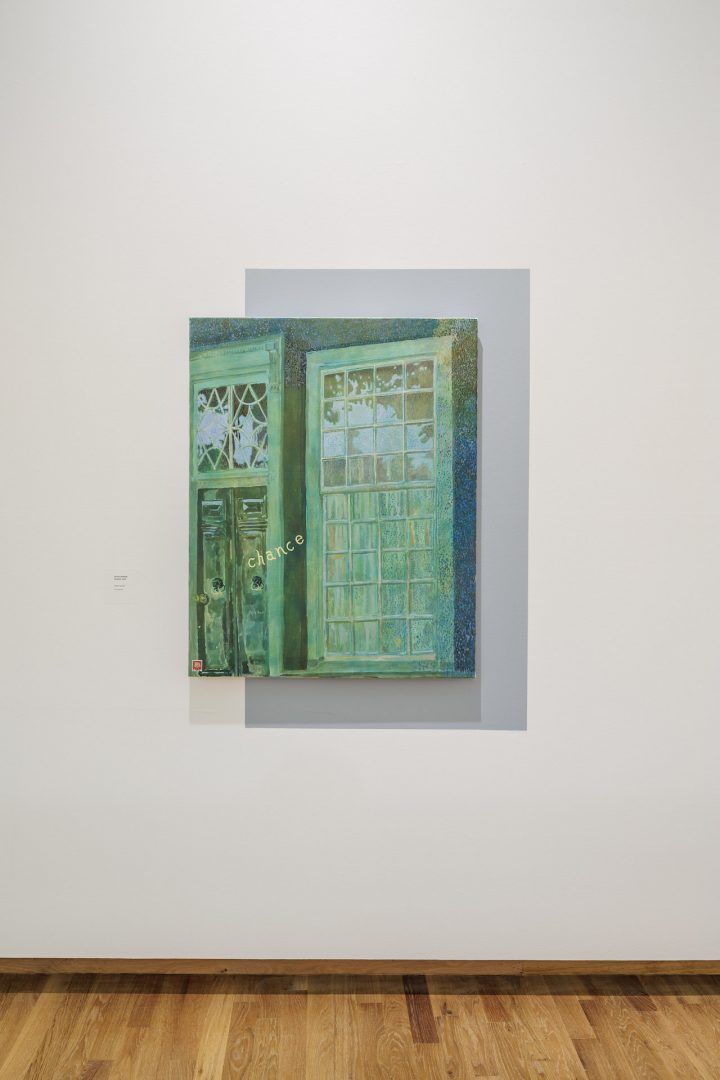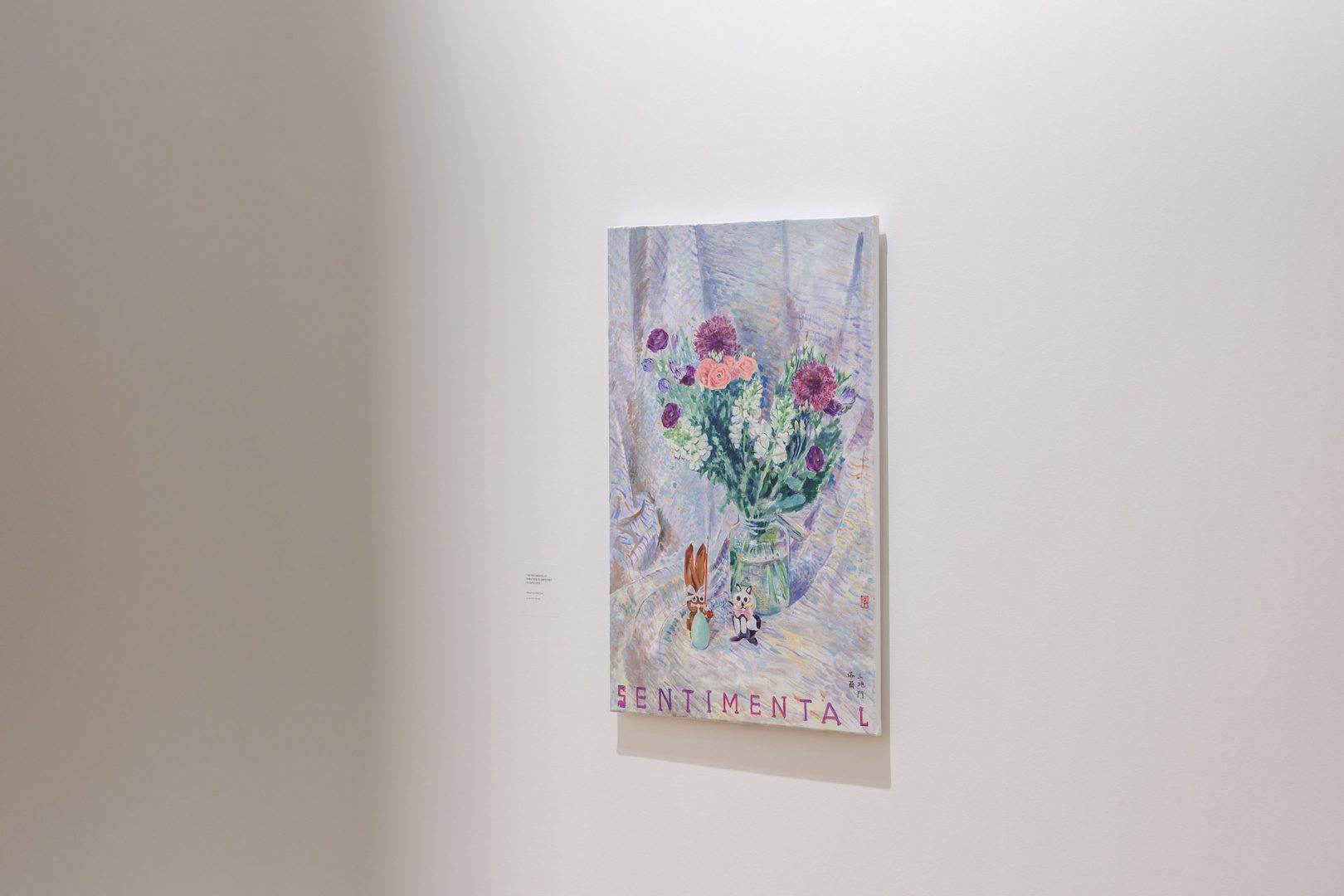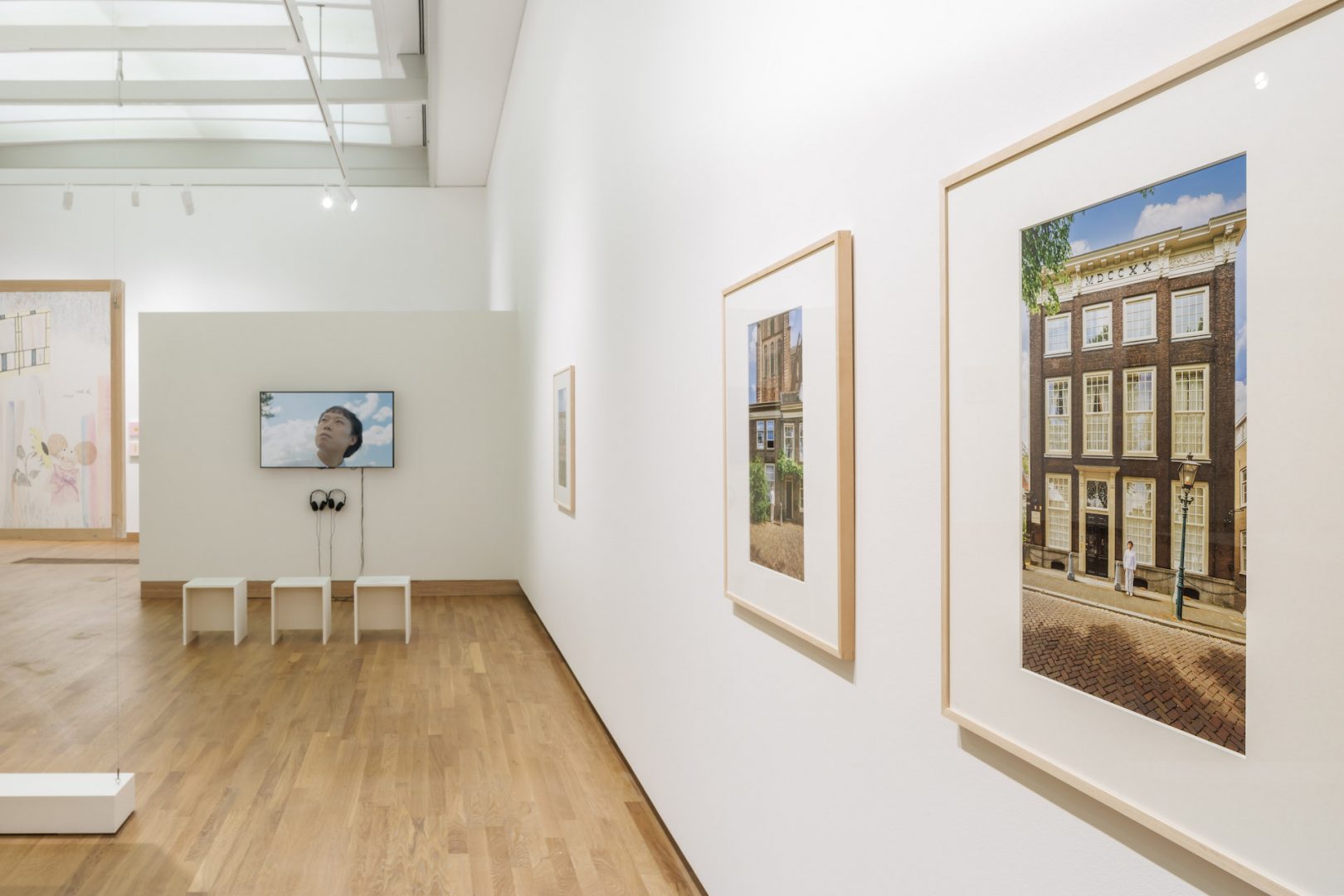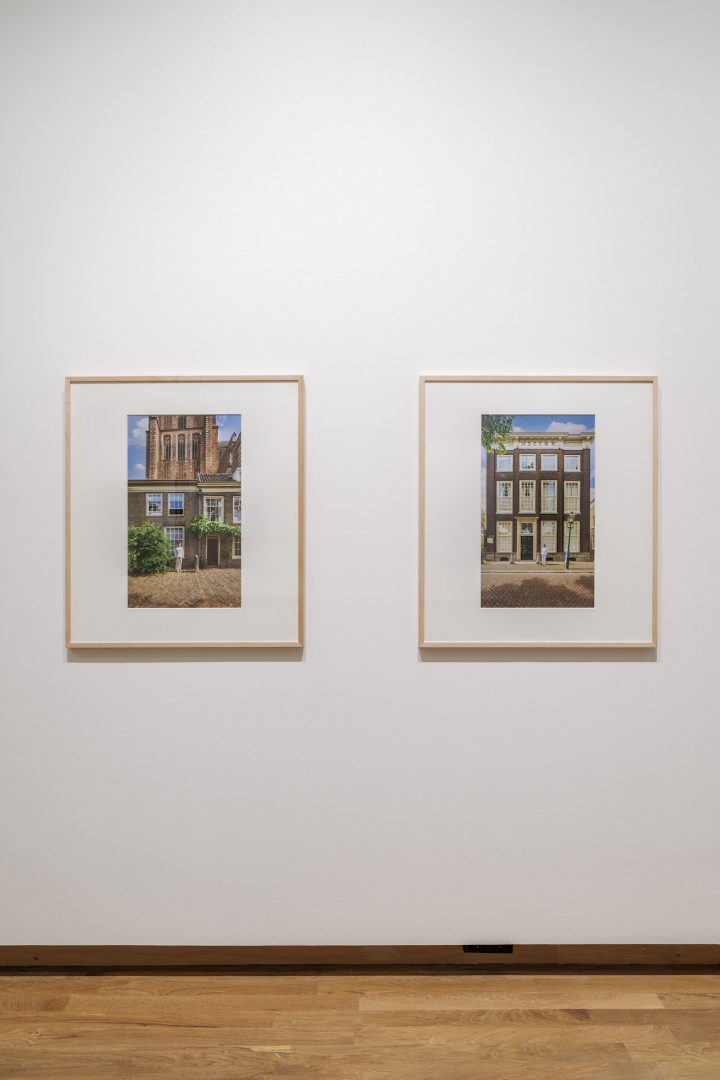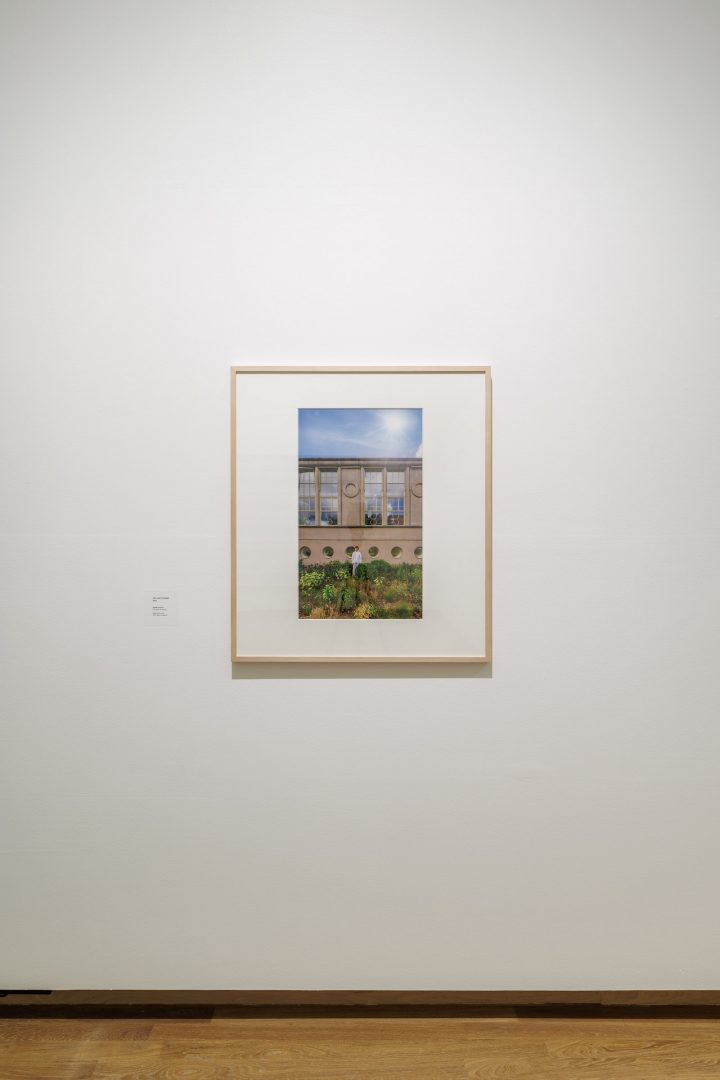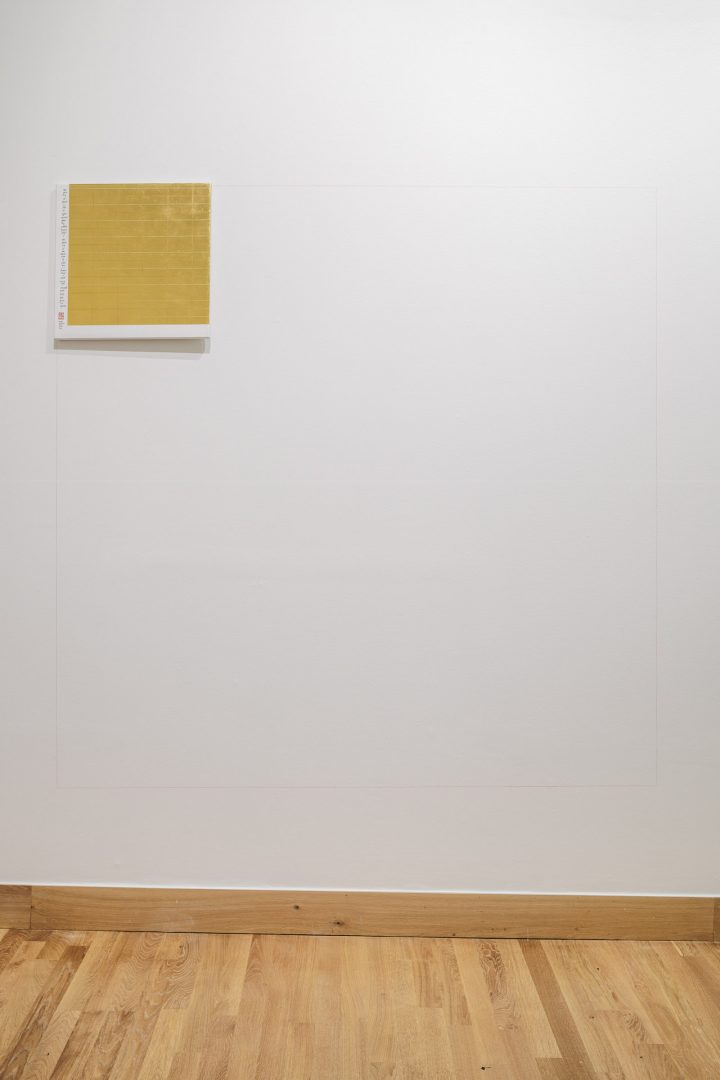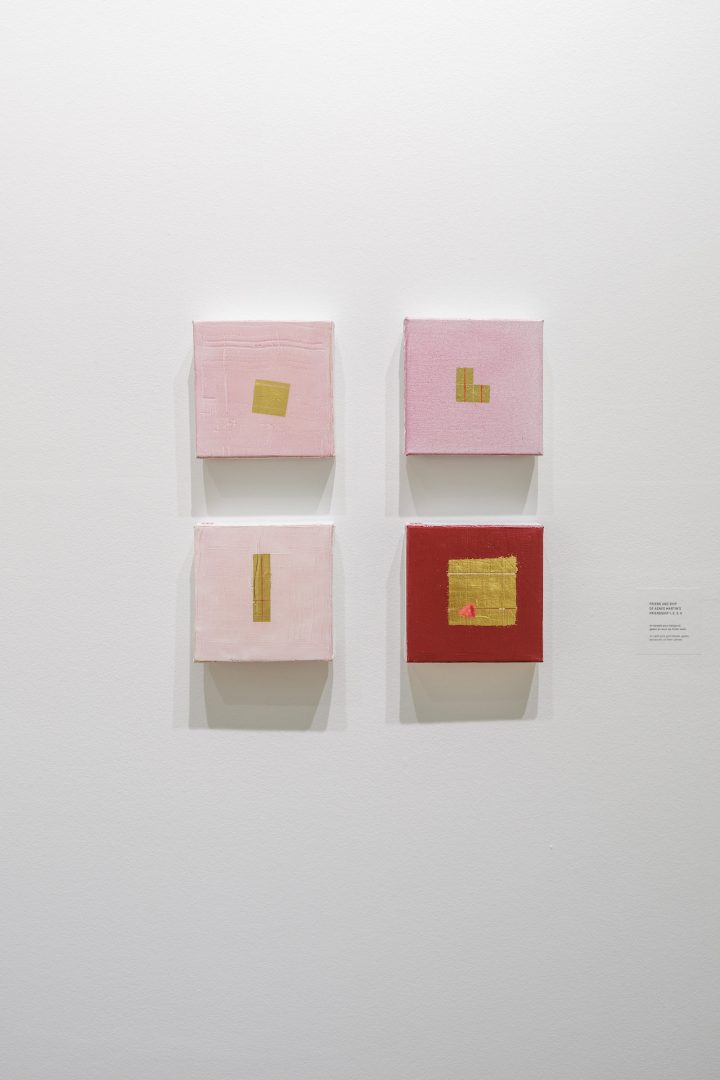 Artists