Evelyn Taocheng Wang | "Reflection Paper" @ Kunstverein Düsseldorf
Antenna Space is pleased to announce artist Evelyn Taocheng Wang's solo exhibition Reflection Paper at Kunstverein für die Rheinlande und Westfalen in Düsseldorf is open from December 22, 2020 to May 2, 2021.

"I am a very insecure person, mutable or whimsical. I see my art work more as being failures than being good, as being far away from a successful result. I always wish that I could do a 100% personal exhibition in a calm and serene mood, so that the space of the art Institution would give me a chance at the concentration needed to connect mind and eye. With those promised connections, the paintings, the architecture, and its interior would all be connected tightly with each other. But at the end the promise seems less than fulfilled, and it shall be continued.
Reflection Paper is a 'clinic' where abstract thoughts and emotions are brought together from my reading of a few writers in order to 'try to be a literal woman and sew my own womb.' With a slight homage and a little pretentiousness, I gathered this difficult and painful procedure from history, which tied together the intuition of searching with reaching toward freedom. Good night to my rationality! I tortured myself with pages, texts, language courses, administrations, and combinations of colors dyed in layers then laminated, in order to become as wise as Agnes Martin. She filmed flowers too, or became the flower! Wearing this self-designed uniform—very suiting, 100% navy wool—reminds me of the backgrounds in Georgia O'Keeffe's flower paintings. Those are my own modernism of art, or at least they are a self-invented bridge.
Reflection Paper is a circle garden, inviting you for diagnosis on topics such as 'living in the moment of now' or 'beauty is only in our mind' as you count your breath, walking through the icy white lacquer. Since my artworks are failures, I left their aesthetics and compositions in the soil of meditation, and shall we say together: 'Today is a fragment.' This garden is protected with an old grandmother's oversized flowery underpants. They are going to stop lengthy turbid speeches. They are going to repel the air of bad energy. They are going to kick out all the negative worries about the future. From there, looking onto Grabbeplatz, thinking of the movement of sun shades, they are laminating your height, and their materials are half transparent, your body then becomes almost woven into the space, so you must trust your intuition, under the sunshades, no vacation."
—Evelyn Taocheng Wang
Installation Views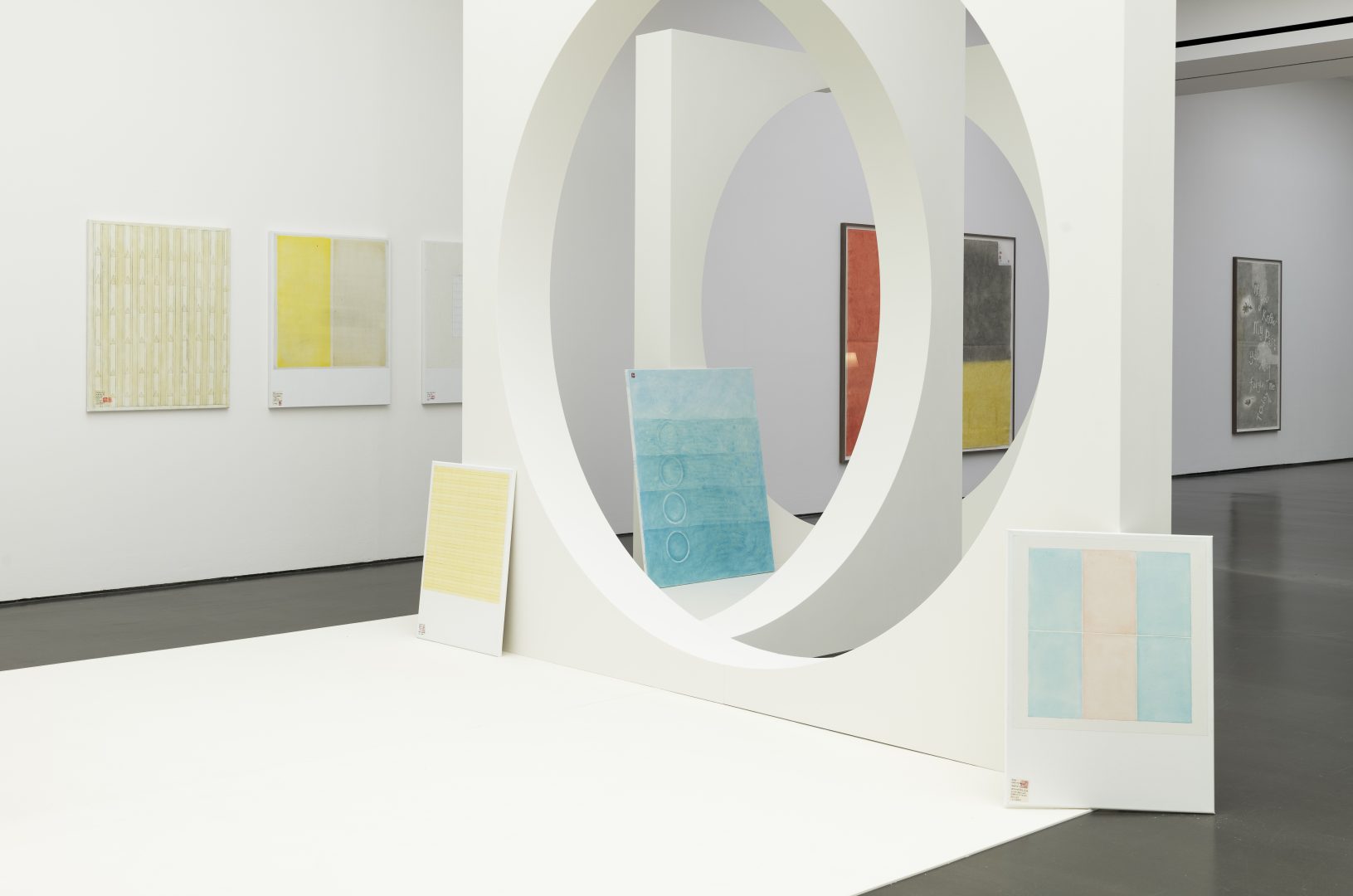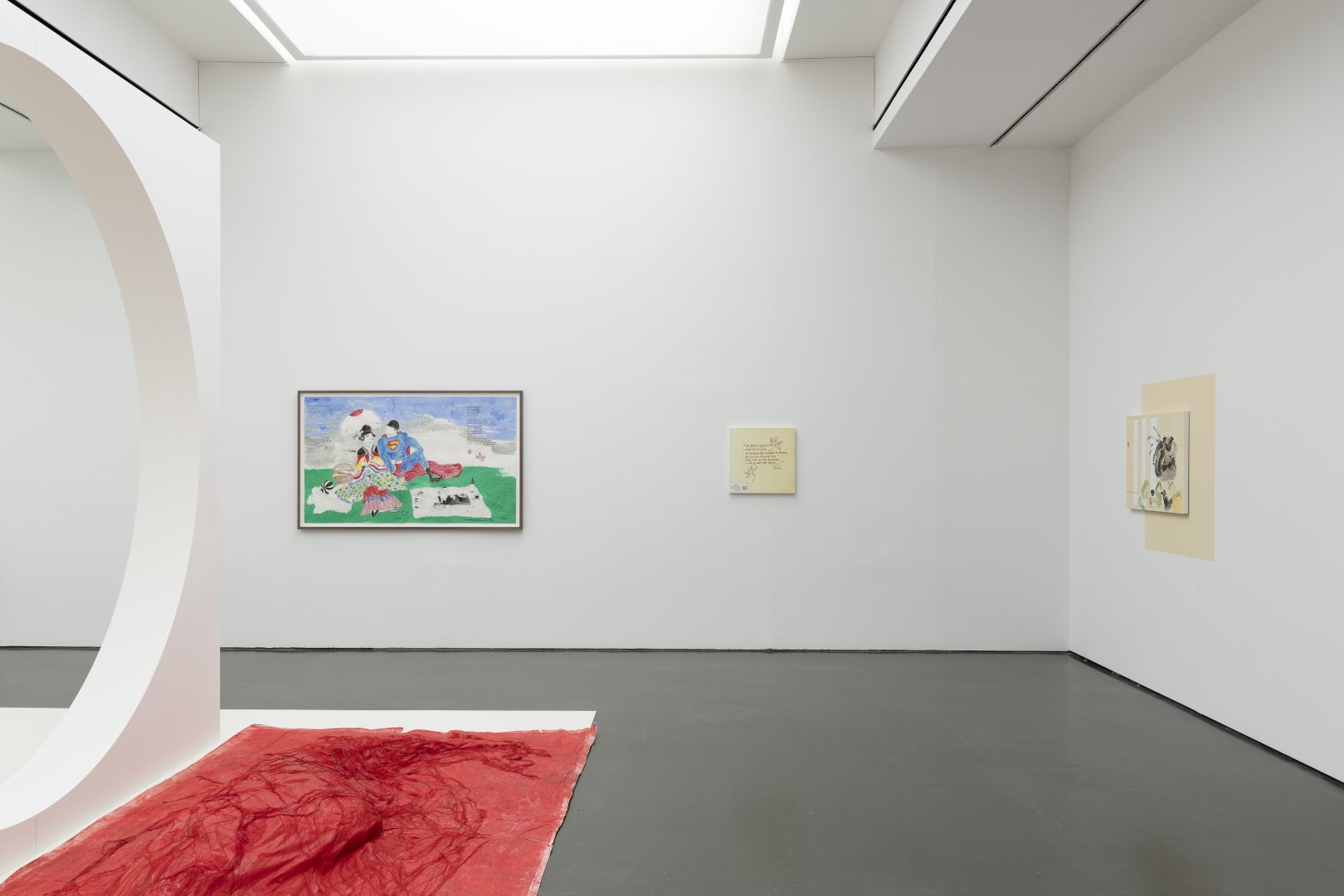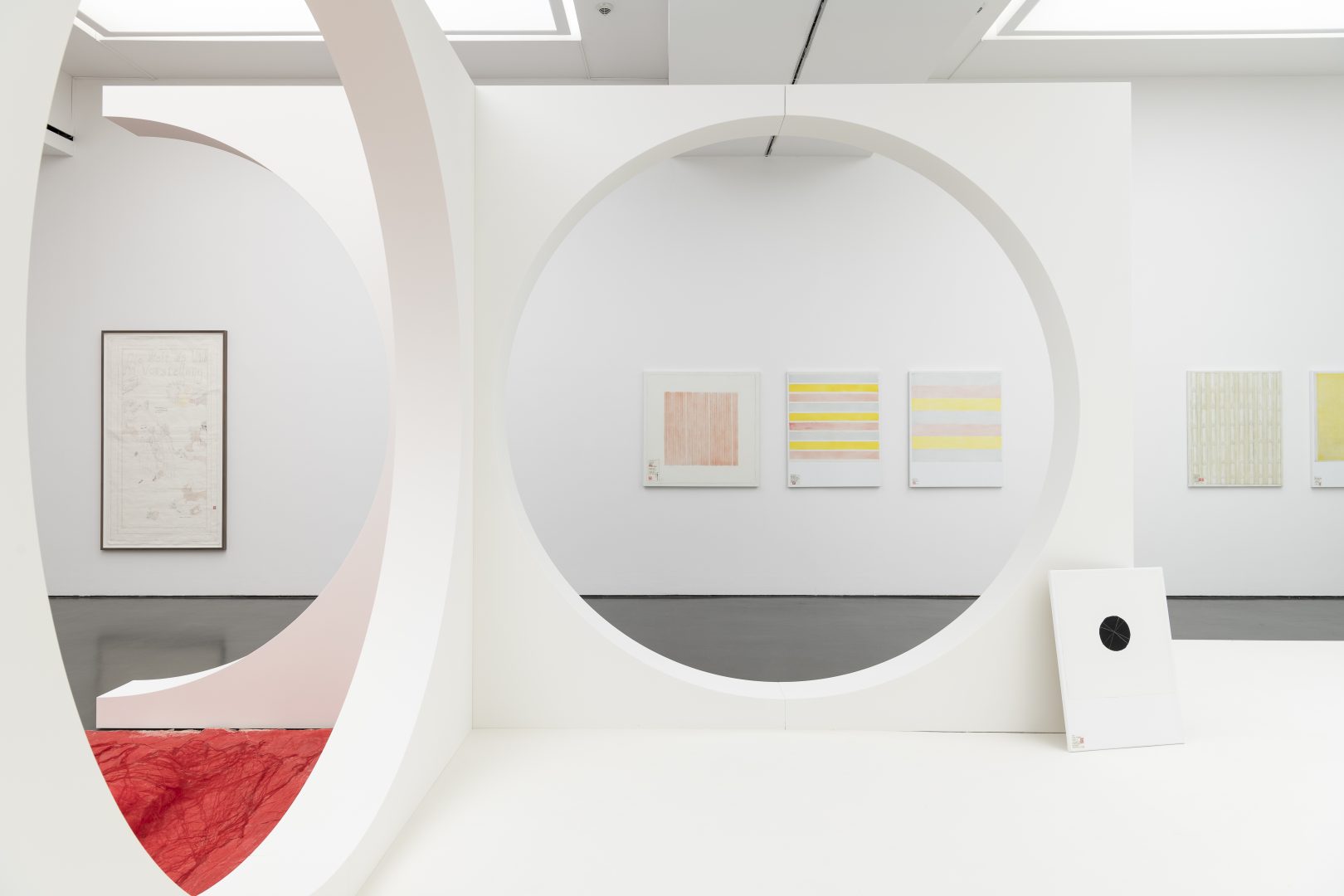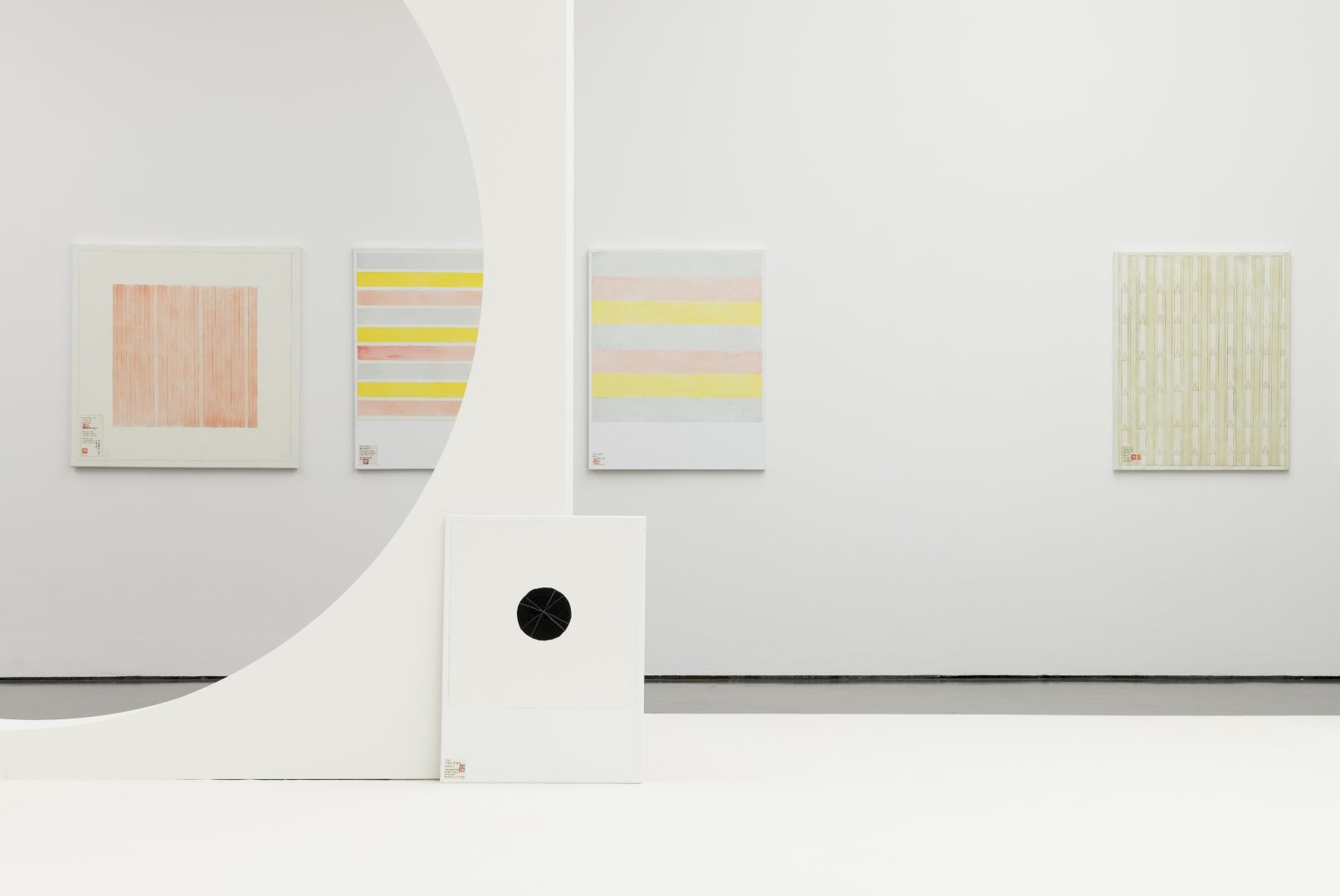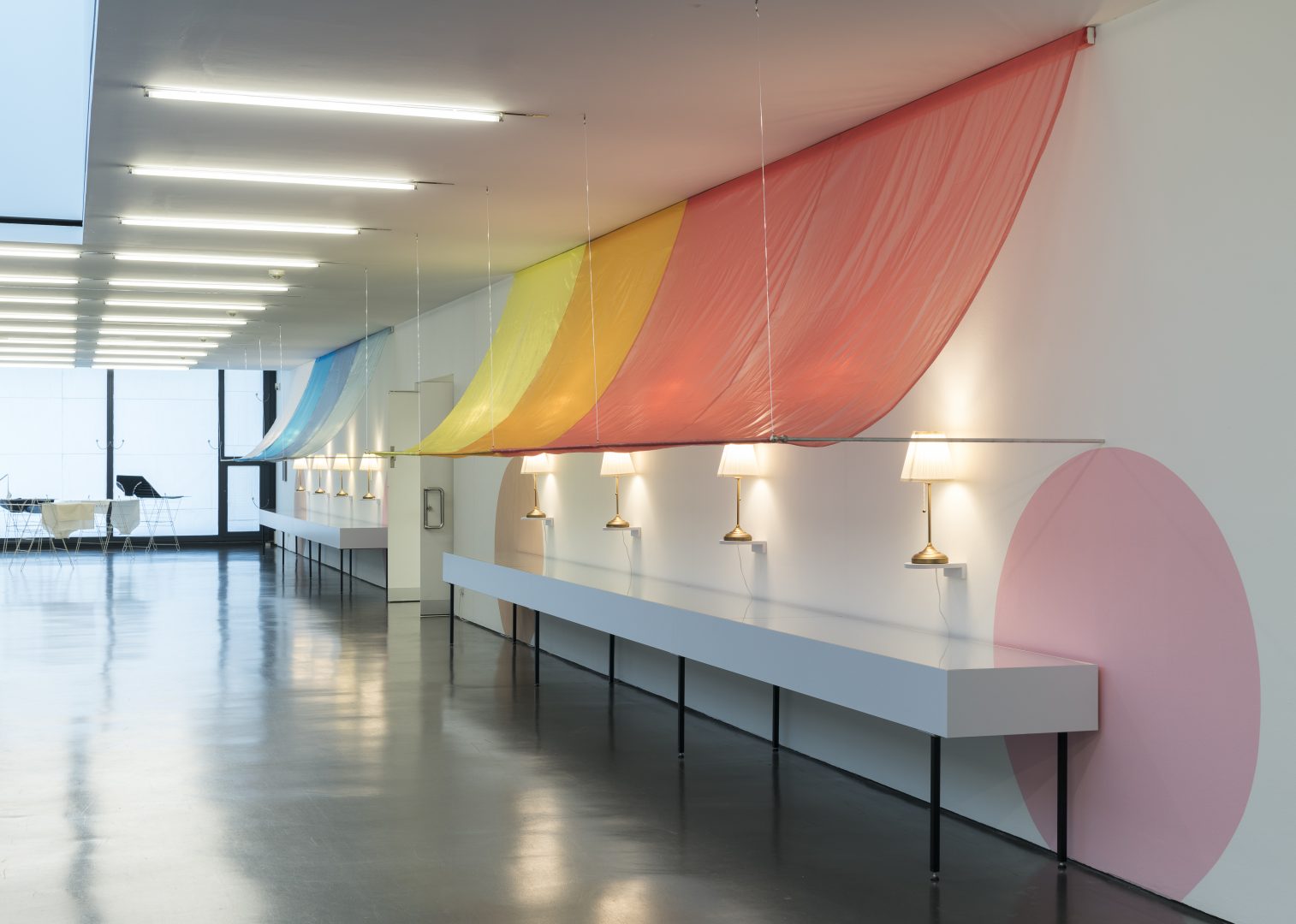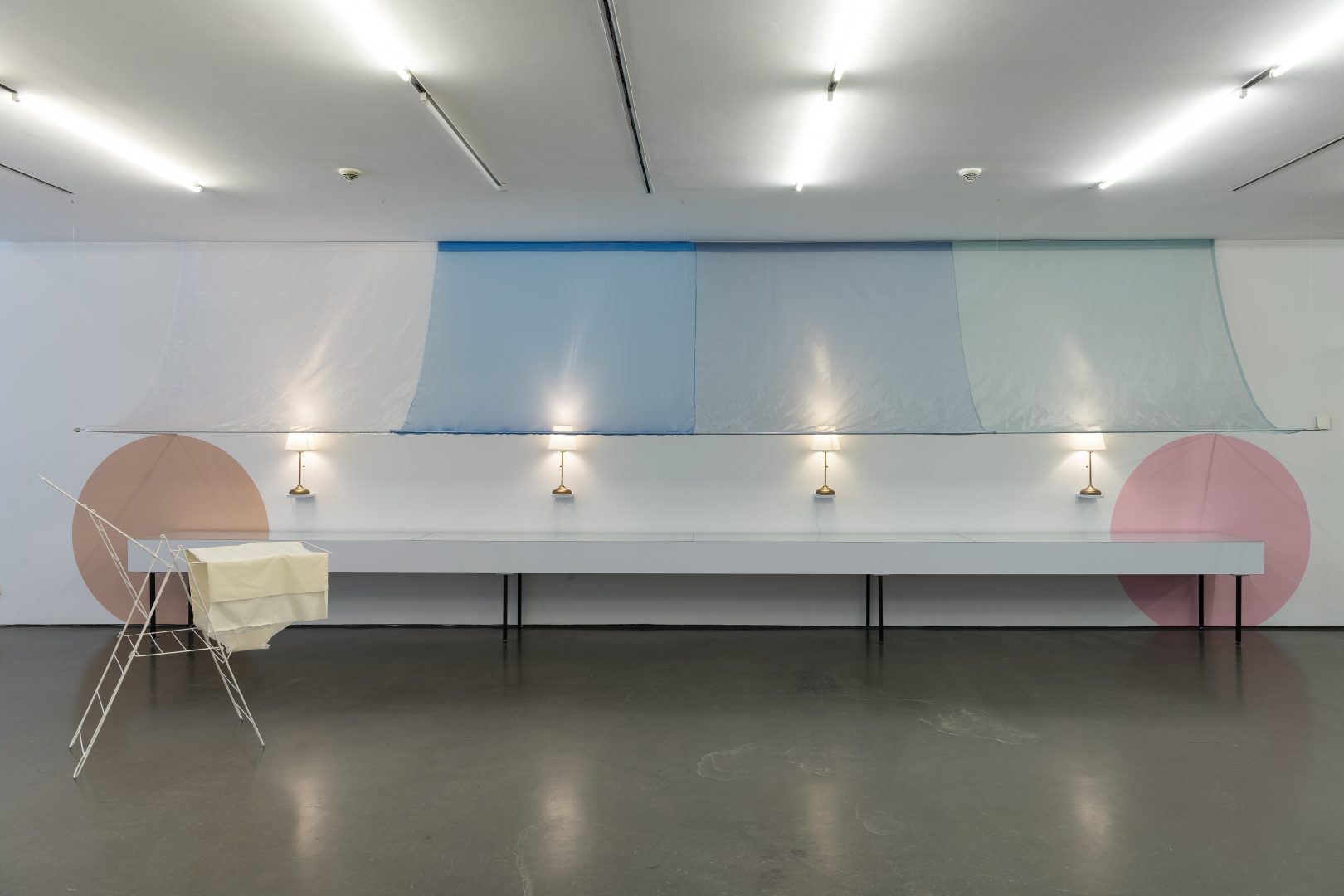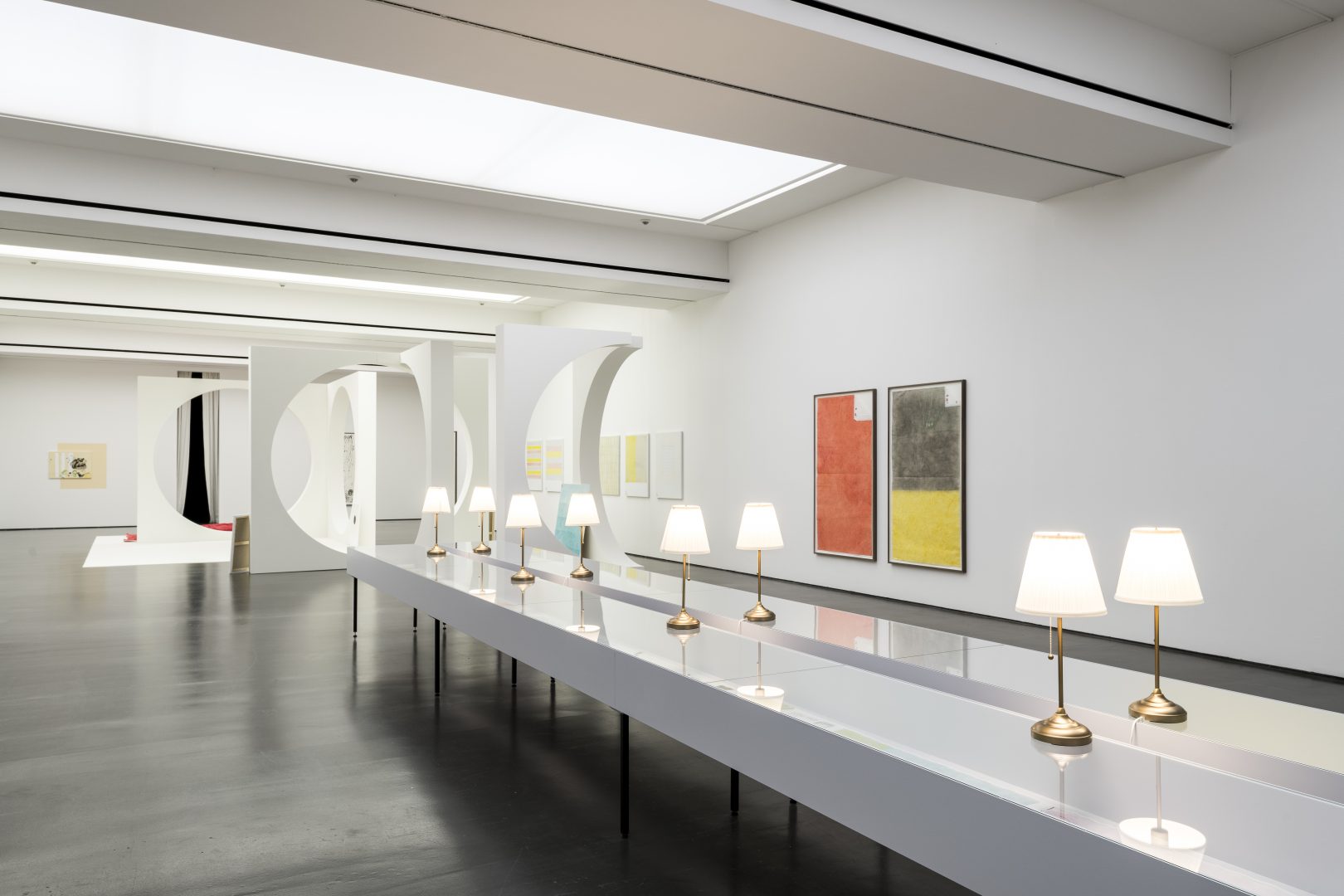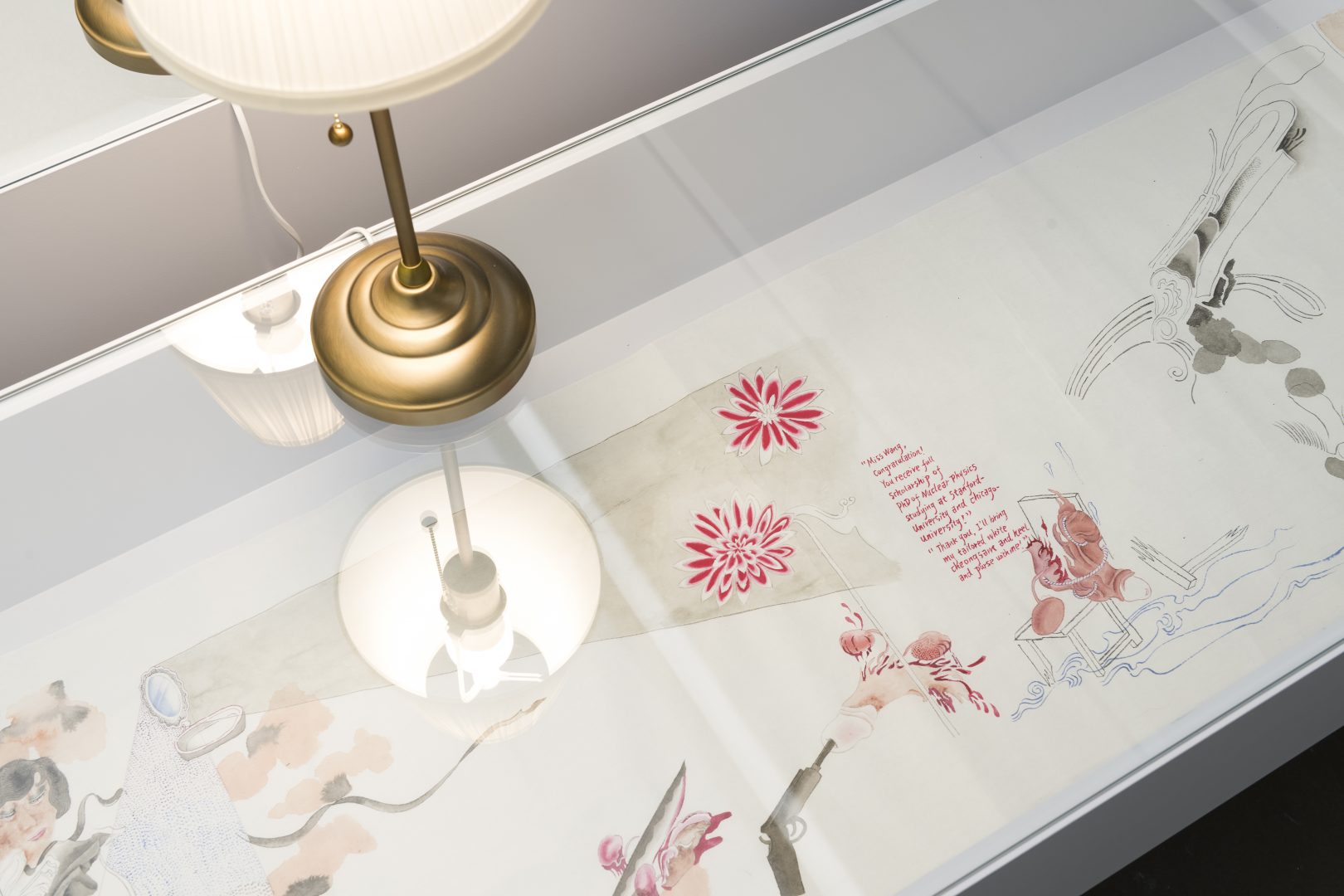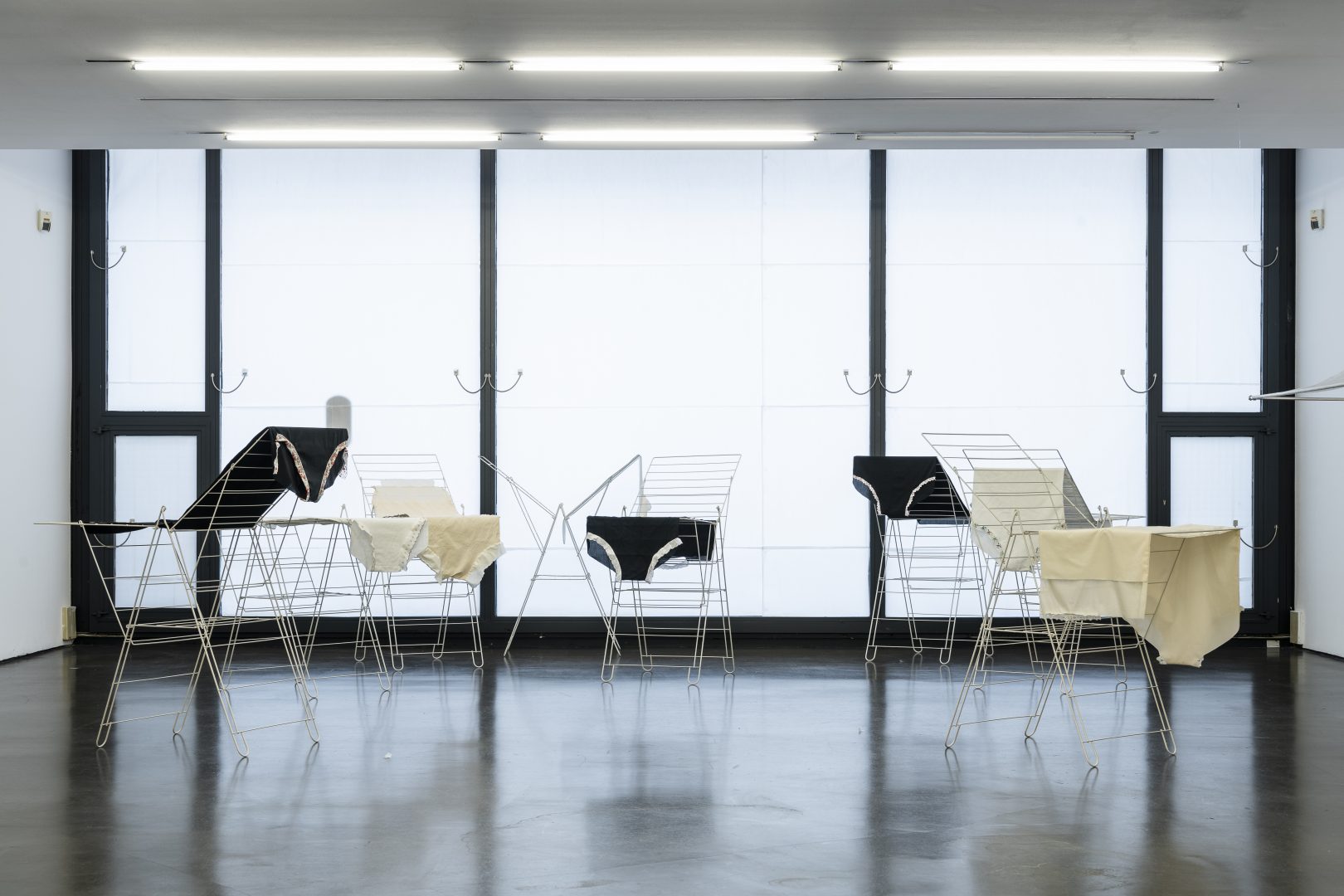 Artists