Evelyn Taocheng Wang: Heart of Eyeshadows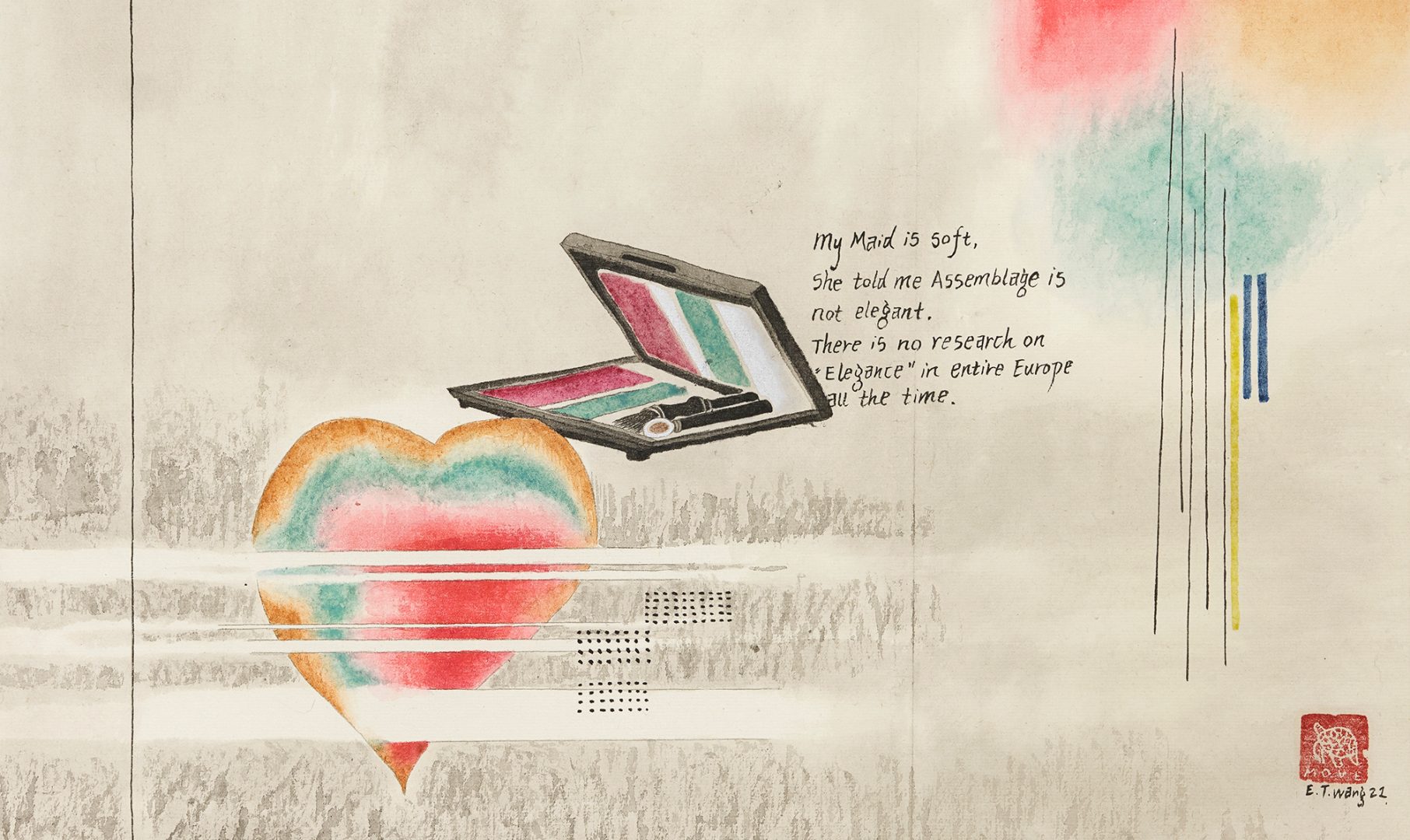 Antenna Space is pleased to present Evelyn Taocheng Wang's solo exhibition Heart of Eyeshadows. This is the artist's first solo exhibition in China since she moved to Europe. For this solo exhibition, Evelyn created 5 new hand scrolls, each of which expands its size to around 10 meters long. The form of handscroll is one of her oldest practices of art and she takes it as a metaphor of imagery editing, like a long book, which indicates time and space connecting with the intimate and subtle movement of storytelling. However, because its open needs one's personal touch, a scroll plays the role of a personal object which one can easily carry with and at the same time, it creates the magnificent experience of embracing different "styles" in one frame. Such frame of long paper stretching within resembles the four-dimensional human mind, or even the body of a mind, recalling literati paintings (wenrenhua) of old dynasties and also the meticulous court paintings (yuantihua), which Evelyn has been exploring with her own fantasy and learning in the specific and eccentric path of letting her brush going towards free expression and individual concepts rather than following the route of a traditional Chinese painter.
The topic of this exhibition focuses on one of the most-used symbols: Heart – a sign of love we express by holding our hands and standing together, the logo of the ice cream brand "WALL'S", the decoration color of manicure with solar nail polish, or even an interesting eyeshadow pattern glued on the eyelids for a pure decorative purpose – and its own shape of "being cute and sweet" brings an abstract and mixed meaning in contemporary life with its high rate of appearance in mass media, especially in the area where Evelyn lives as an immigrant herself, where different cultures intersect and more mutual understanding as well as communication is required. The 5 handscrolls have a wide range of depictions of images, for example, the park where Turkish ladies walk around and have chat with Parrots and apples, cakes from the Heinemann Cake store, or Ice Land ducks swimming in the cloud of hearts, or even the absolutely abstract images and color combination, with Evelyn's self-taught skills as an ink-wash painter. Not only a homage to tradition but also a nod of Modernist masters such as Agnes Martin, Mark Rothko, and Toko Shinoda, Evelyn called her practice which "intimate" those master's style "Eyeshadow Certificate".
The space of Antenna Space becomes a library. Each handscroll is set on a long table with a light system where people can sit down to "read the painting" since "writing the painting" was the original concept Evelyn has been following for many years in her exhibitions.
This exhibition also borrows one piece from her oldest European friend – a work by the Berlin-based artist Bettina Allamoda. Evelyn thinks this work can improve the positive energy in the space with her Diamond of Rauschenberg (a term Evelyn invented on Bettina's work), which indicates warmness and love. It will bring a question of history structure on sculptures, fashion, fabric, and feminism to a site-specific installation, and give a hint to their friendship of more than 10 years starting from Berlin.
(The Text is based on the artist's exhibition statement.)
Installation Views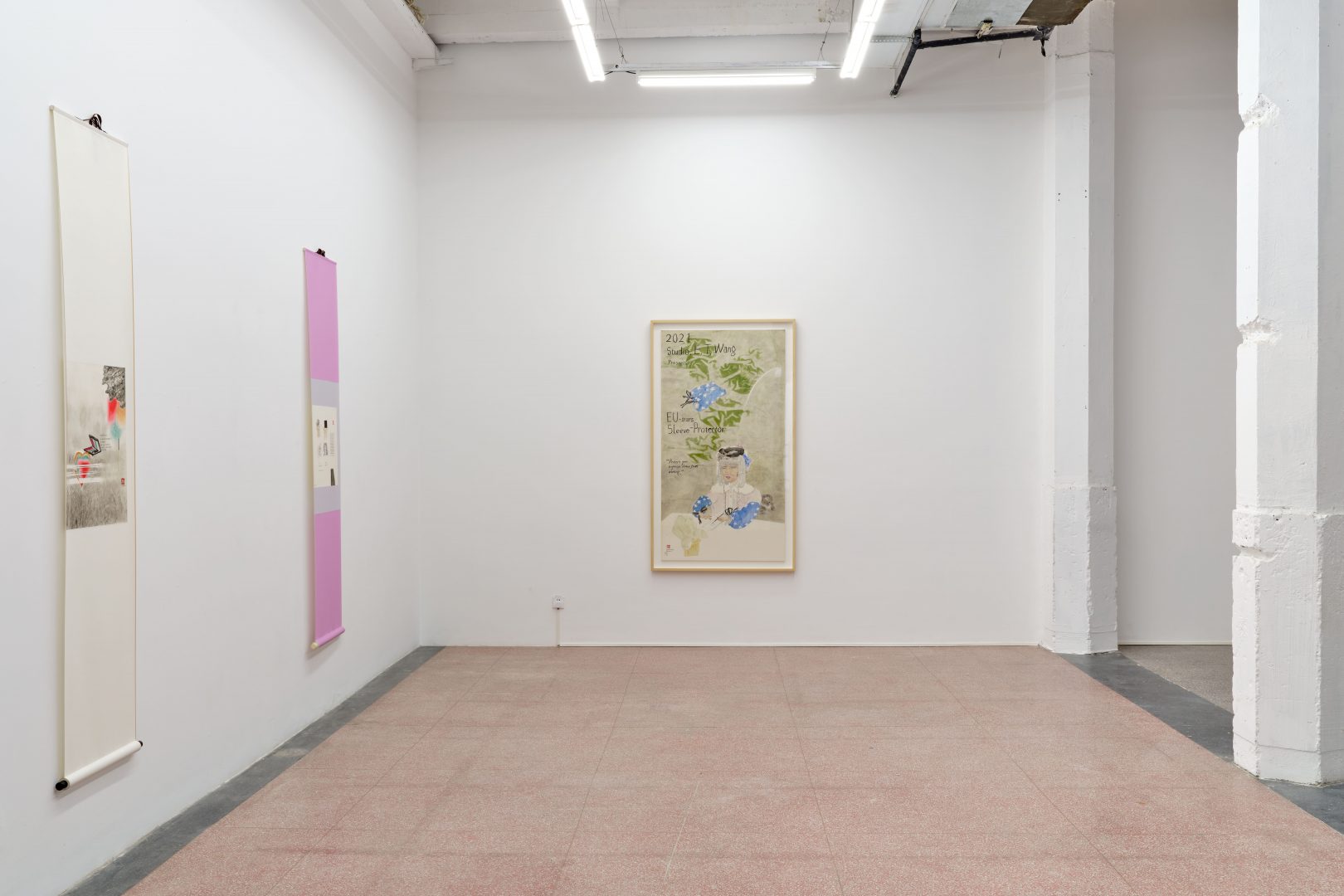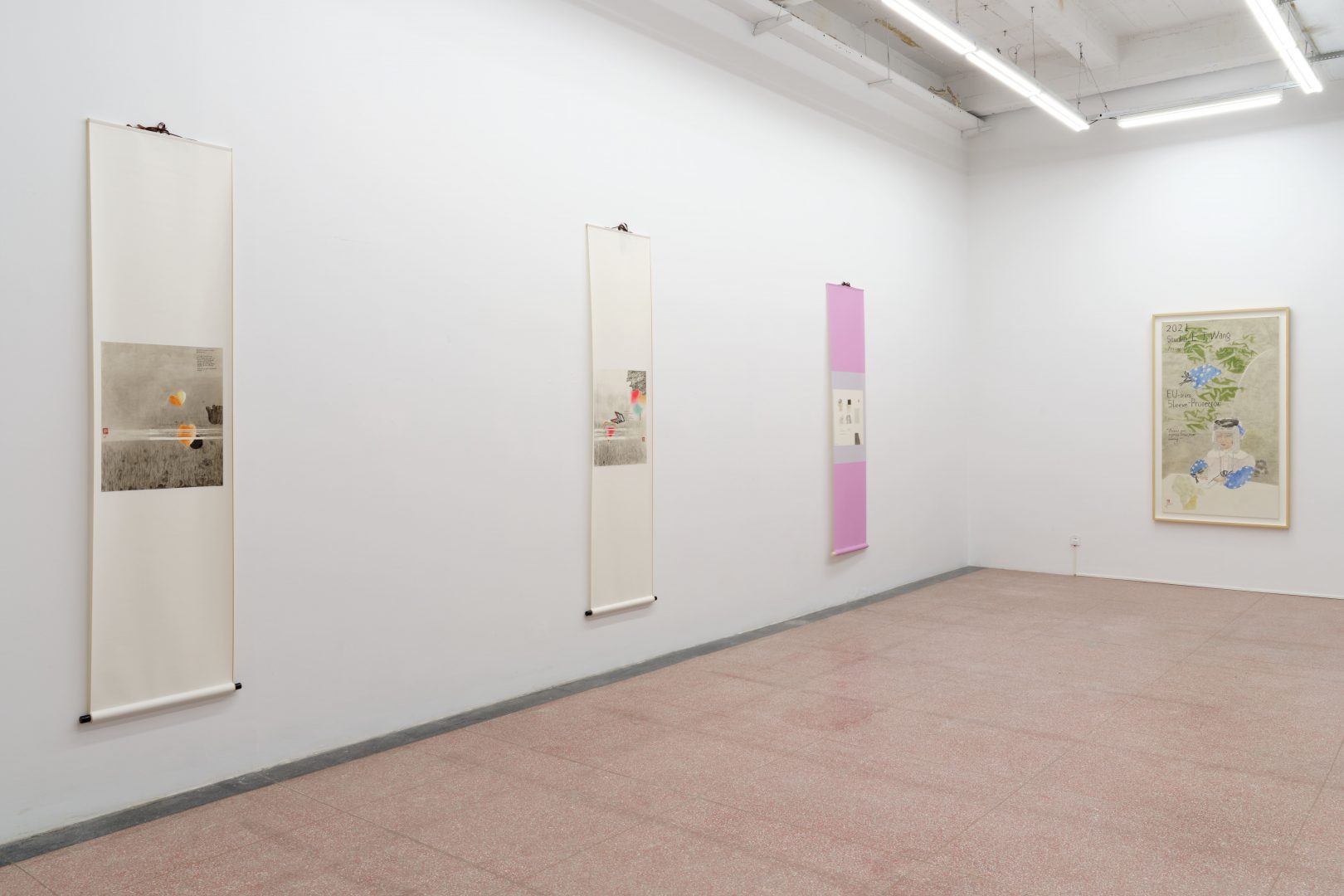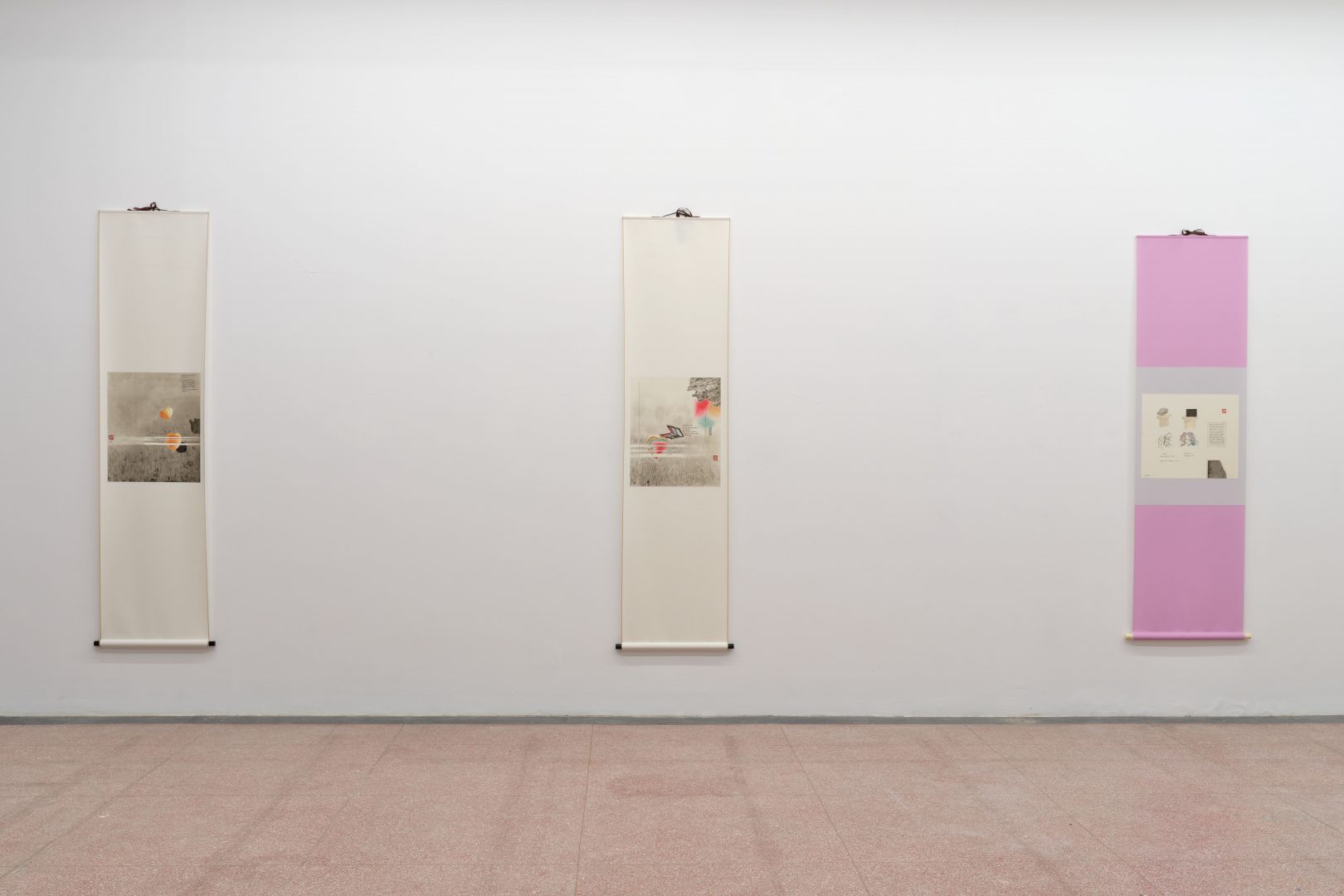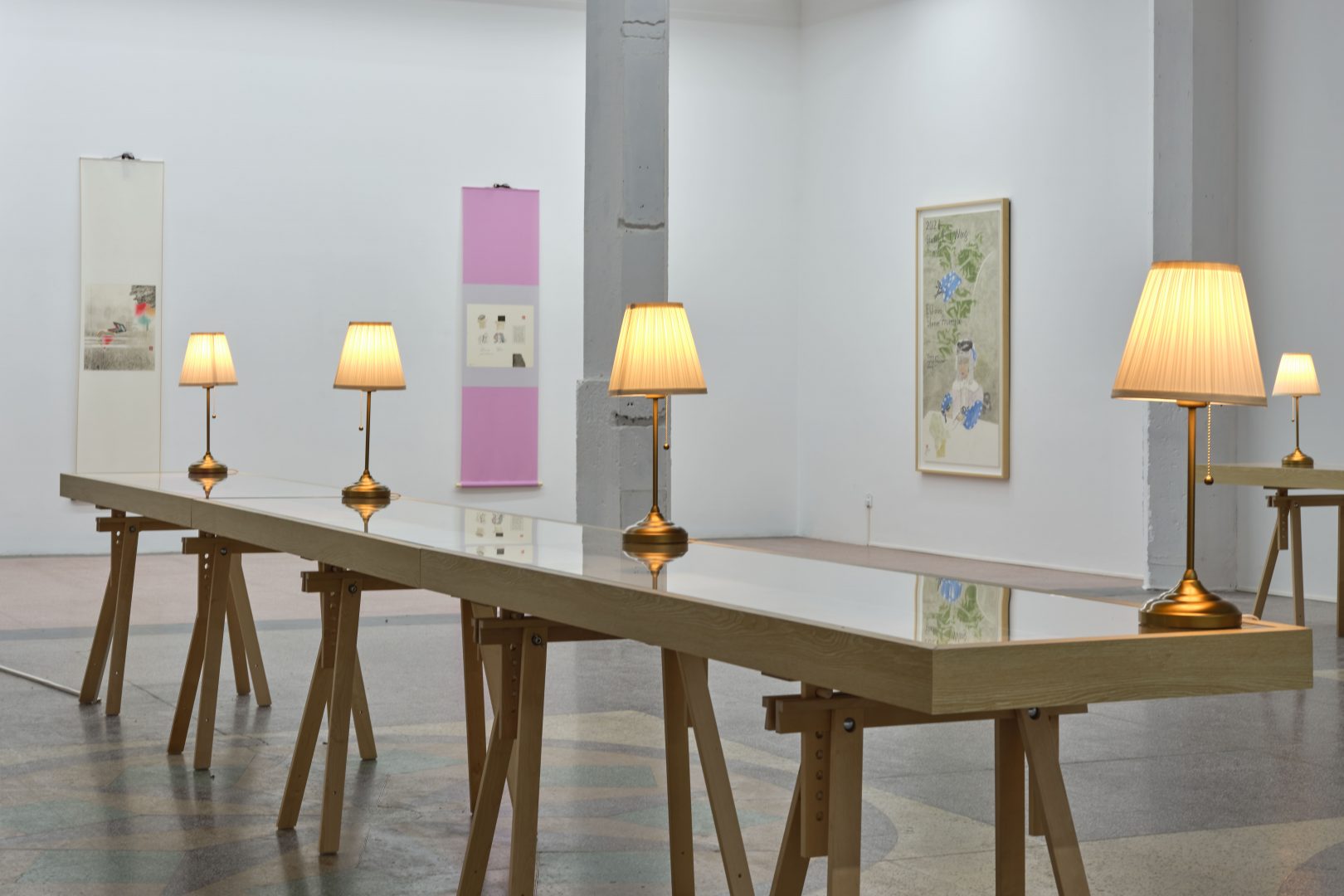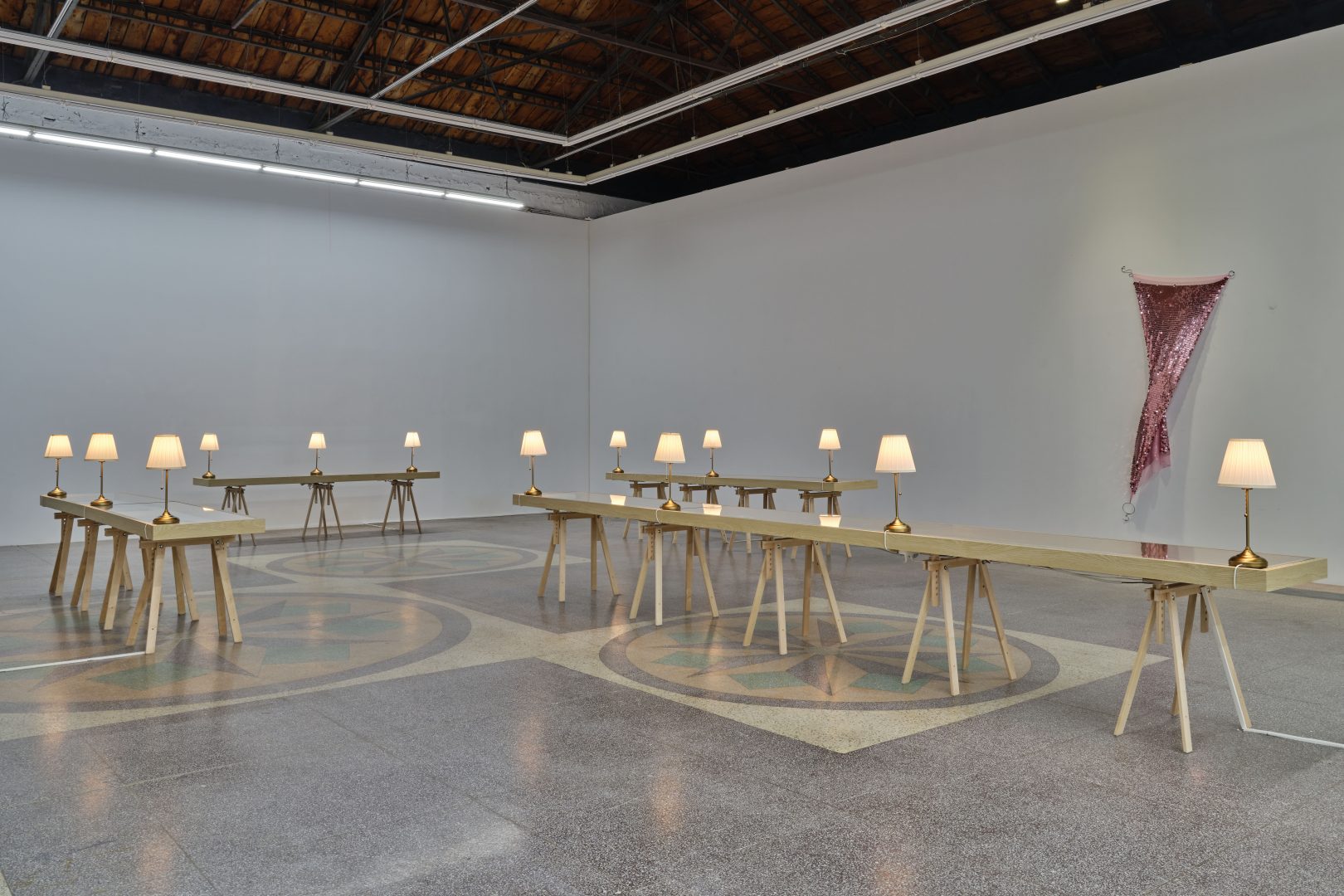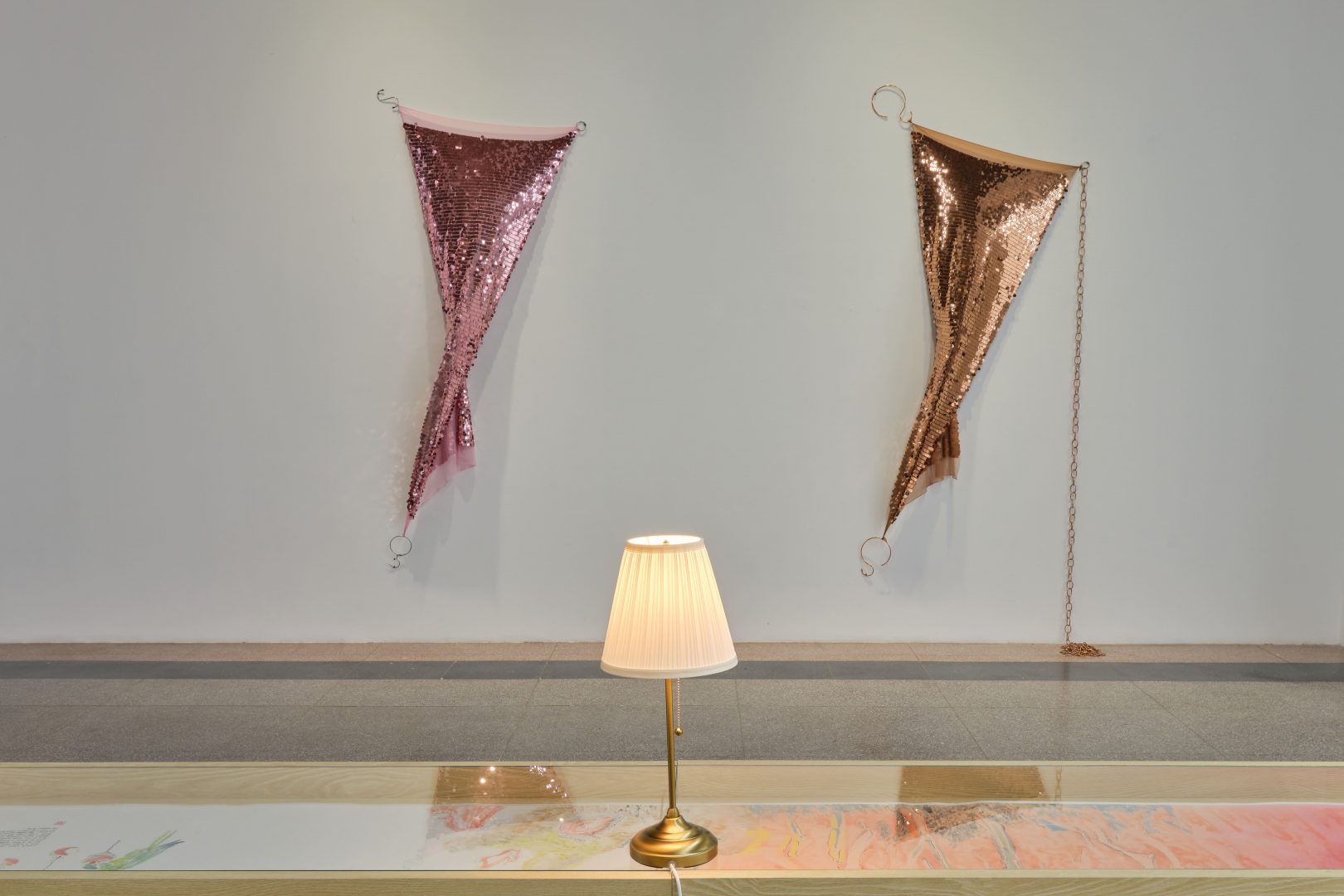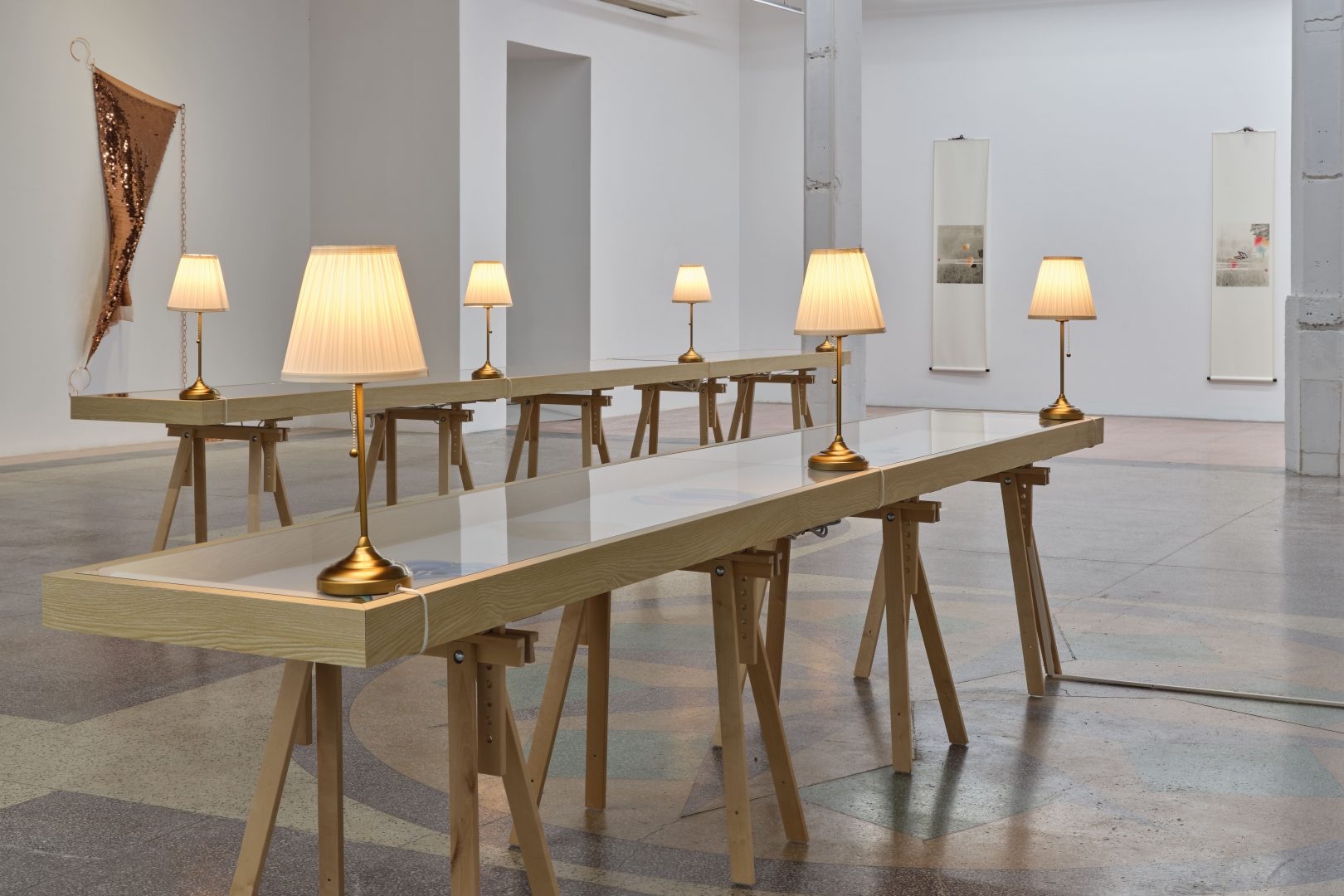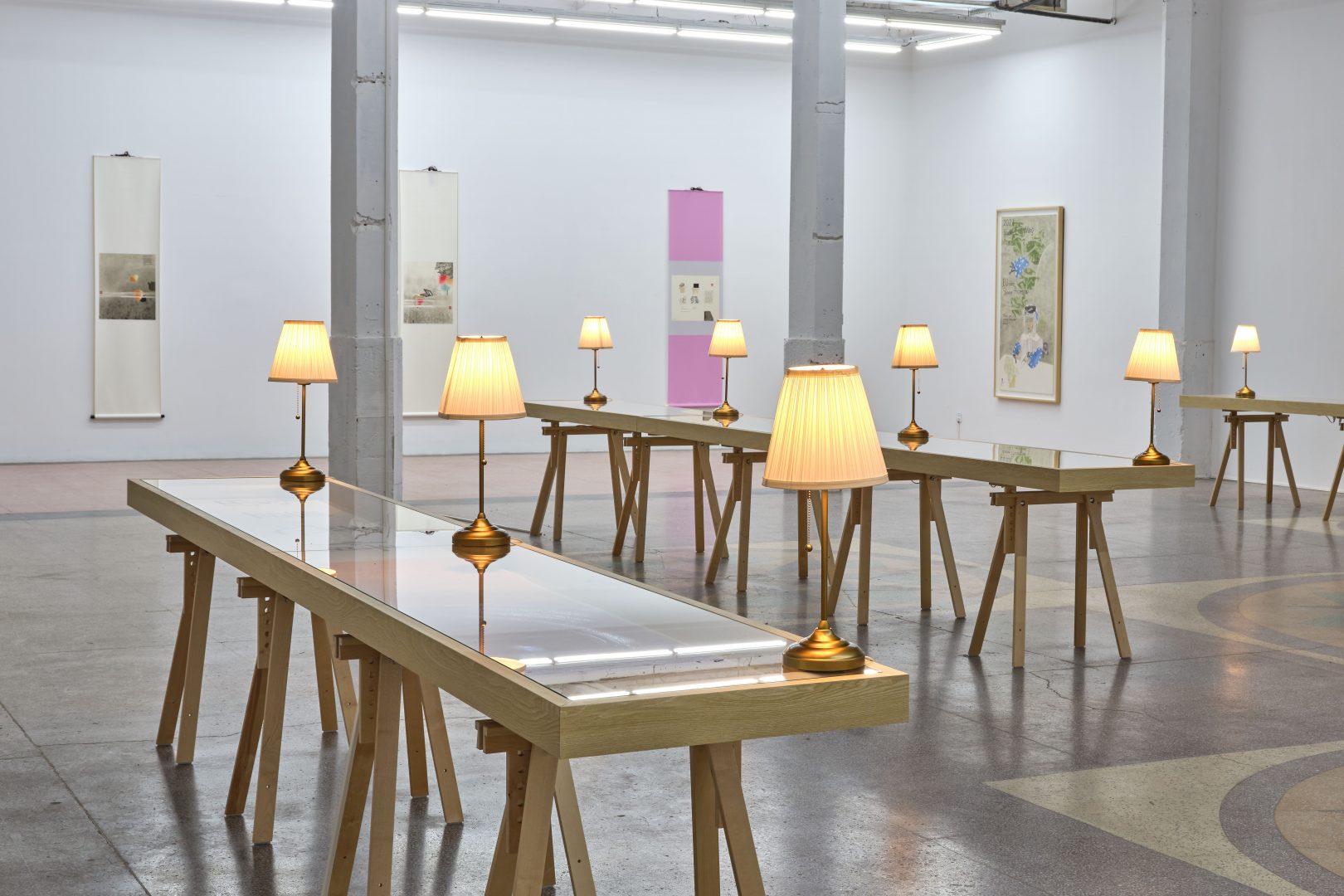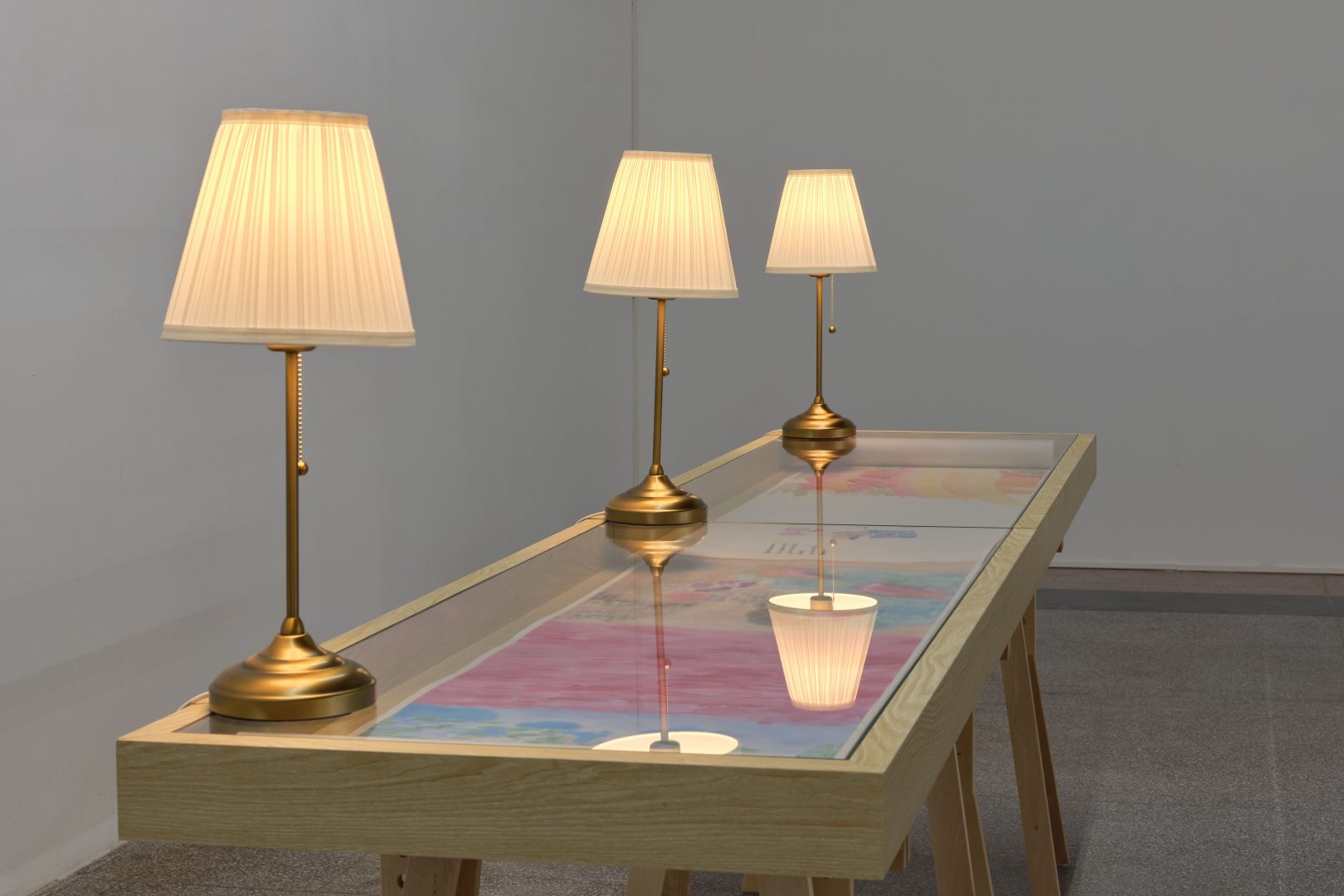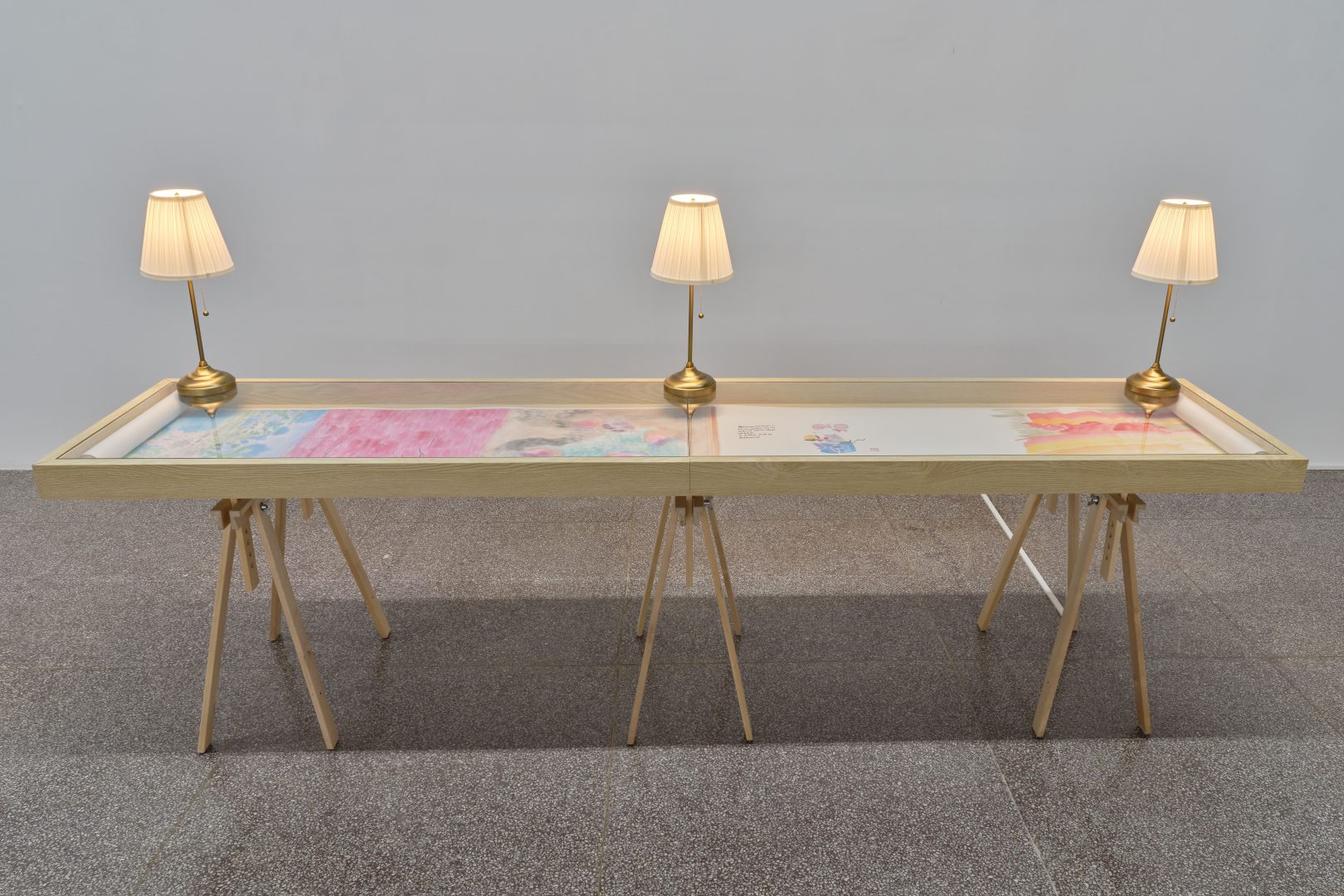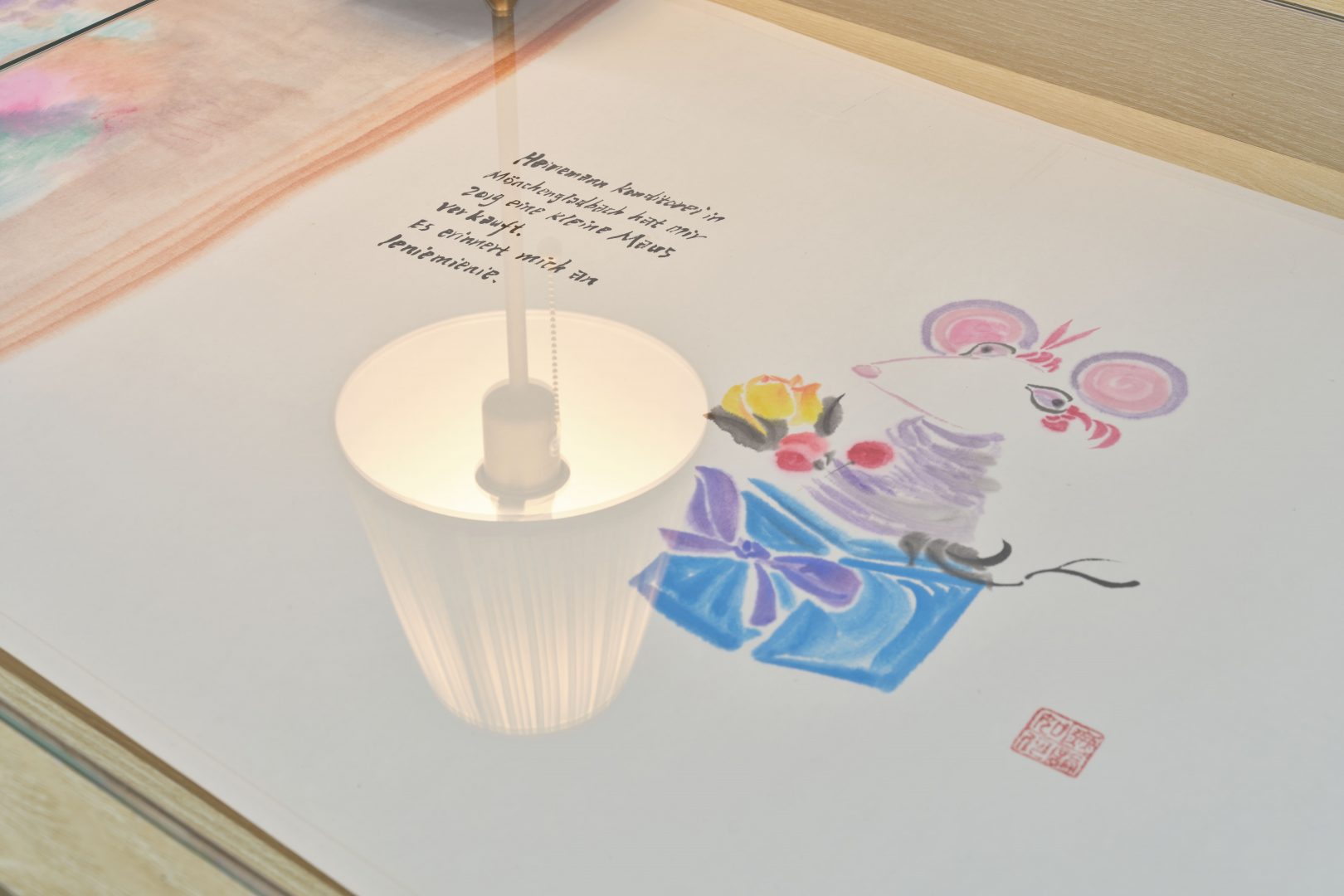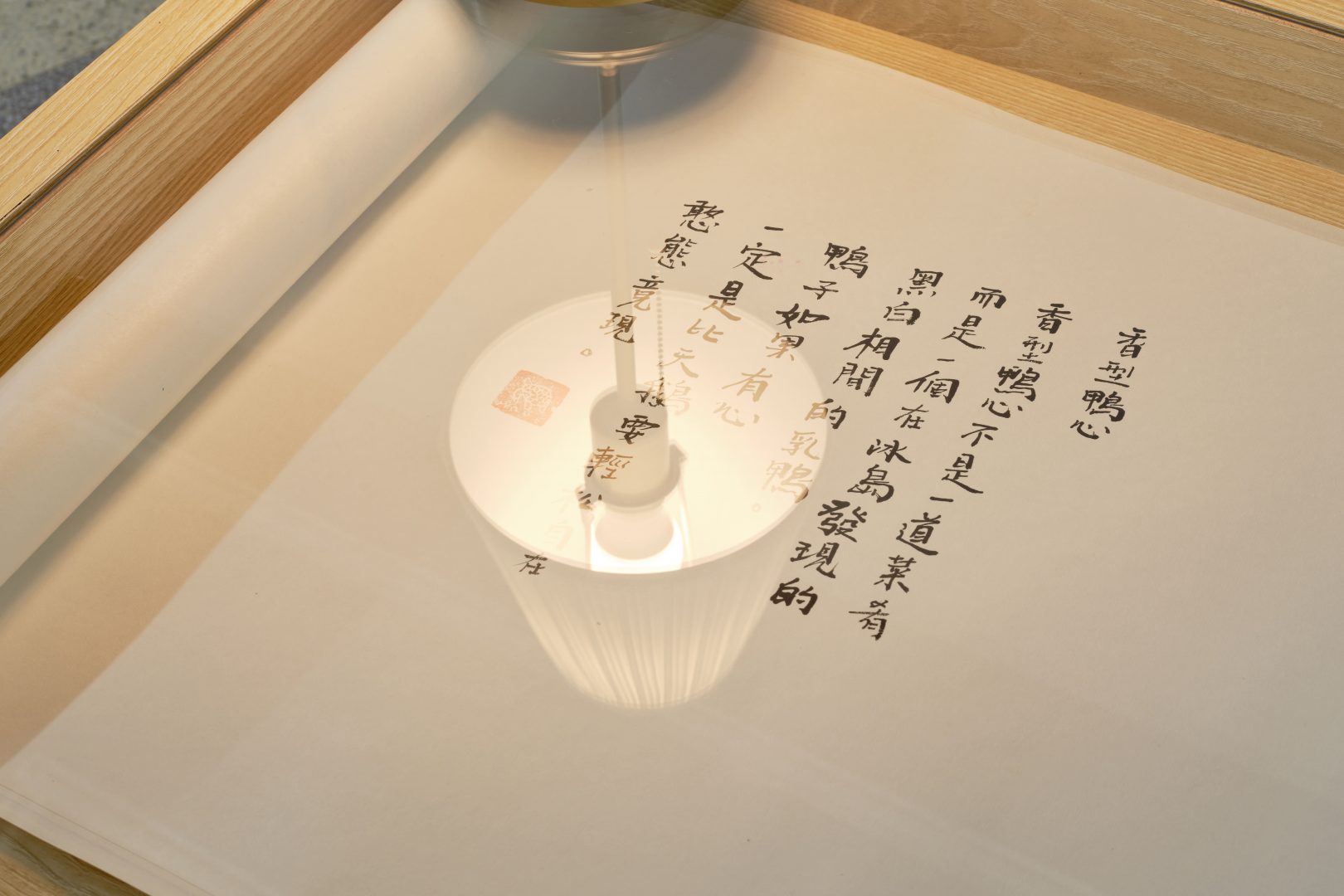 Artists