On 30 October, UCCA presents "New Directions: Li Ming," a project turning the Long Gallery into a site-specific video-installation entitled MEIWE. Based on critic Guo Juan's short essay "The Appearance and Disappearance of a Group of People", the installation delves into the psychology of several imagined characters while addressing art's capacity to unify and divide.
The Long Gallery is transformed into a simulation of a road, a visual metaphor alluding to the mental journey to be assumed by viewers, with asphalt laid directly on the museum floor. The familiar texture, strange in its new context, mobilizes viewers through a disorienting passage of elements that include sound, video, text, and the flashing MEIWE logo.
Images of runners are projected onto the entry of the space, illustrating Li Ming's belief that "there is no 'I'; it is merely an illusion of existence." Shared by an increasing number of "health enthusiasts", running is both public and private, motivated by forces unclear to an outside observer. At the opposite end of the Long Gallery, the alternating voices of six mentally distressed characters can be heard. While some are confirmed hikikomori [sufferers of acute social withdrawal], others have been outcast since youth, victims of unrealistic standards of beauty or success. The archetypes they address are immediately identifiable, and as each relates his/ her plight, viewers are encouraged to navigate the length of the hall, forming groups of two, three, four, five, and six.
Li Ming's personal involvement with the art collective Double Fly Art Centre provides insight into the aspects of "me" and "we" explored in the exhibition. As viewers maneuver his installation, the process of individual autonomy submitting to collective intention moves to the fore, broadening relations between artist, artwork, and audience before and eventually collapse once again.
Installation Views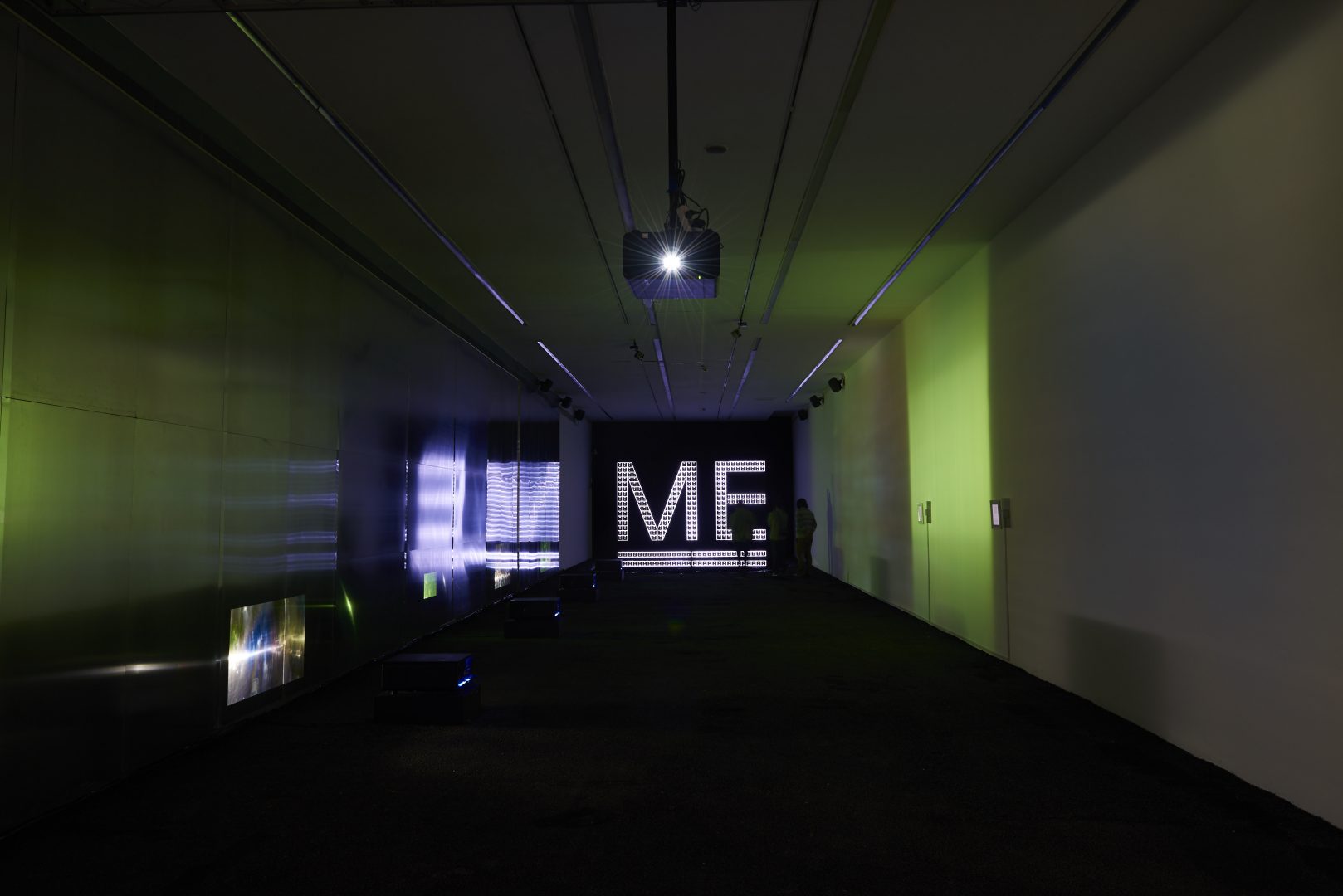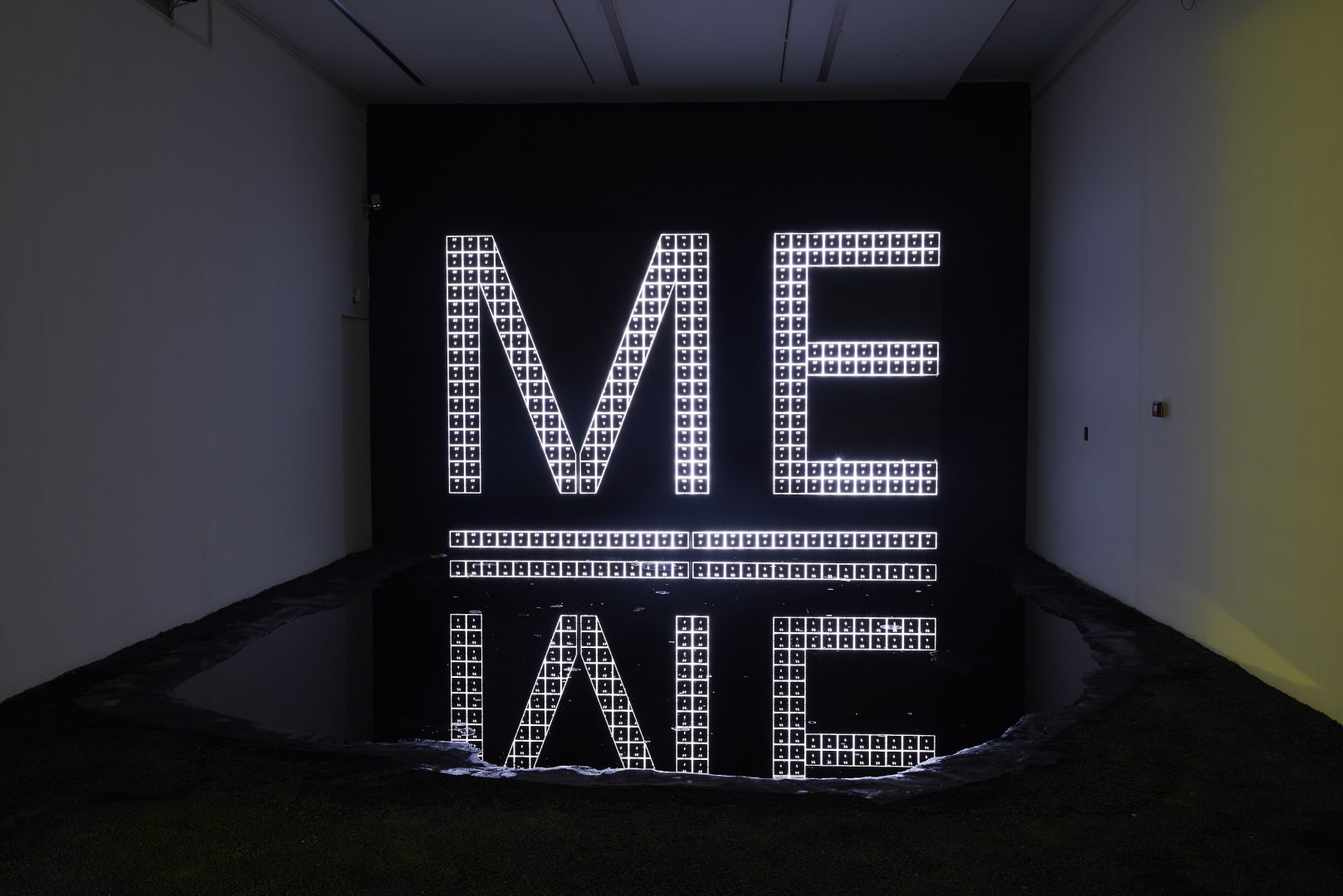 Artists