Zheng Huan Solo Project: Intimately Moulding You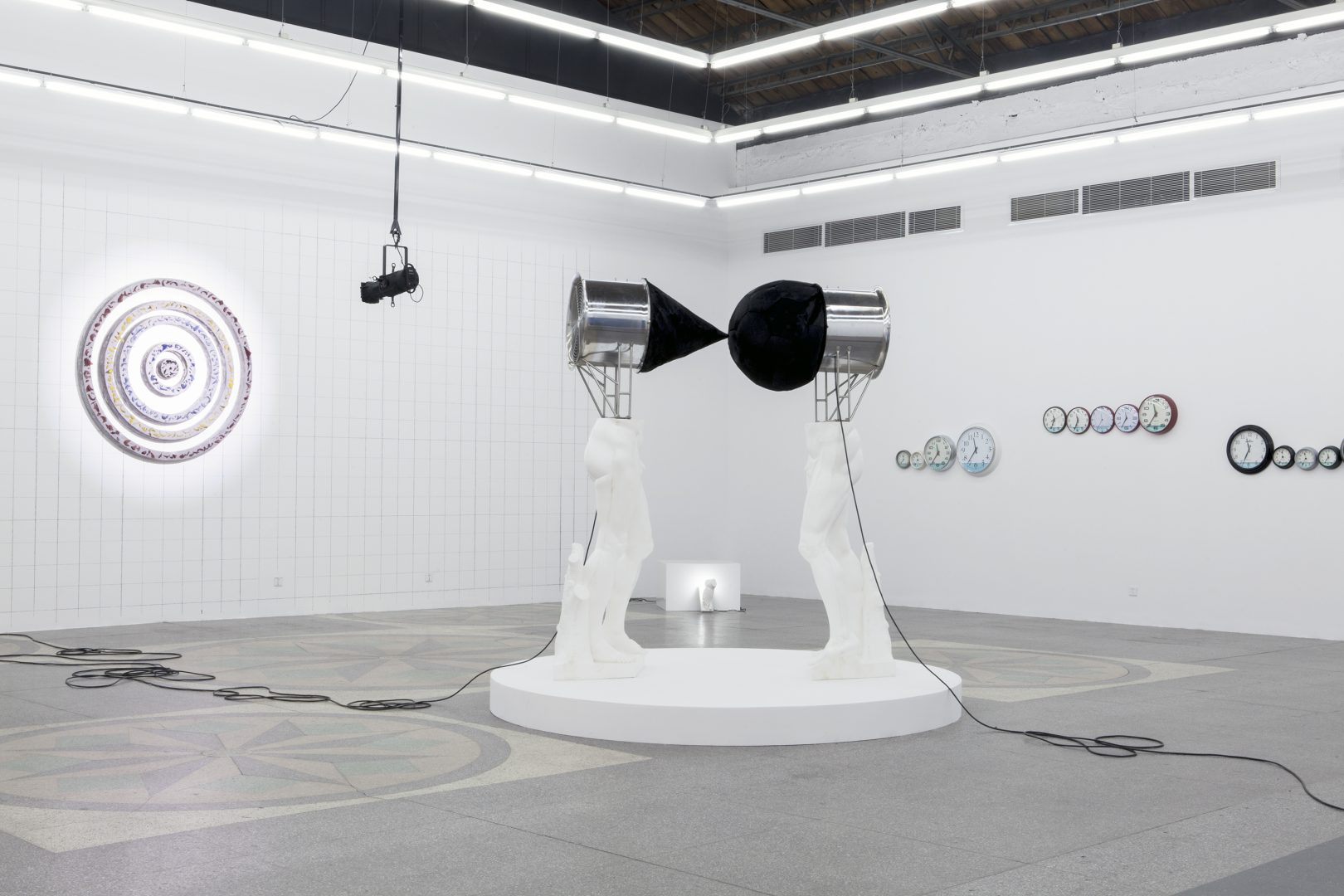 On 21st March, 2015, ANTENNA SPACE will be very pleased to present ZHENG Huan's Project: Intimately Moulding You. In this first solo exhibition of ZHENG, firstly he attempts to present the background of this series of work – "there is no such science, economy, social phenomenon, upbringing or perception that exists independently", "every aspect of culture and nature groups and regroups day by day". The exhibition is named as Intimately Moulding You. ZHENG Huan does not "mould" things to show images that are precise or conclusive, but to act out the invisible influence of time, psychology, social system, and rule on both individuals and the world. And in order to measure the absurdity of reality and work out the standard of abstraction, ZHENG borrows the idea of "calibre", which displays more ideological tendency than the word "limit", to refer to a way of looking at issues or the principle of dealing with problems that appears to be more complicated and experience-dependent. "Intimately" means a moulded approach that is daily, ambiguous and inescapable. The exhibition Intimately Moulding You shows a slow transformation, together with the cruelty of invisible violence that is mixed in the air of "intimacy".
Moreover, the word "intimately" here does not mean in terms of an intimate or close relationship, while "mould" does not primarily focus on the shapes of objects. If you follow this route into the artist's work, you will find out that a part of ZHENG Huan's art is about rethinking the given definitions in daily life, and redefining them in his knowledge system with his taste. If we regard producing and reproducing the visual experience as an integral part to an artist's work, then how should s/he connect to things that are already known? How should meanings be interpreted? Featherless Bipeds contains two men sculptures, which are inspired by Plato's definition on man as animal that has no feather. With their two feet standing on the ground while the upper parts are actually two machines, the sculptures are fully air charged by the ventilator into corn and globular shapes. In history, one major criticism of Plato's definition of man has been focused on his neglect of the nature and essence of human being. Even Diogenes, the founders of Cynicism, mocked him by bringing a plucked chicken to his academy and saying "This is Plato's man". Of course, this merely definition is not enough to represent "man". What about the ability to apply language and to think? This group of featherless bipeds sculptures, blowing to each other, could be a ZHENG Huan version of the Diogenes' mockery, or a phonetic pun playing with the logic of the language system per se. In the work Gene Copyrighted, ZHENG shifts his sight from the general understanding of human to particular individuals by making five cement concentric rings with five diameters according to his body heights in four ages respectively, while the center is a circle with the diameter as long as the width of his head as an adult. The artist watches himself; the measure and information relevant to his body are those to this country. As personal details form the data base of the national population, which is a sophisticated and multiple-layered collection that not only contains physical facts of gender, age and health condition, but also involves social and financial relationships. Therefore, this piece of work is an abstract image of a particular natural person, in which the financial condition, living environment and tradition of personal bringing up experience have been concentrated into the figure of his body height; meanwhile, when "personal" experience is incorporated into "population" facts, no individual could get rid of being viewed as part of the nation. In the work Industrial Revolution, a foot in classic sculpture language is posed on a light bulb, representing the history beginning from the electrification, or could be seen as a metaphor of destroy.
Some of ZHENG's previous works, such as What You Know Comes from What You Believe in
(2013), even the earlier Details After a Second (2012) have already reveled a certain characteristic. He is born with a passion to diagram and visualise when dealing with both the realities and his creations. He is gifted in collecting sensations on site and many times, unconsciously discloses a sense of romanticism.
ZHENG Huan, born in 1983, graduated from the college of fine arts of Shanghai Normal University. Solo Exhibition: ZHENG Huan Solo Project: Intimately Moulding You, Antenna Space, Shanghai, 2015. Selected Group Exhibitions: Studio, Jewelvary Art&Boutique, Shanghai, 2014; Spectacle-12 presentations of contemporary museum architecture in China (Museum of Unknown Project), Power Station of Art, Shanghai, 2013; Mist Return Journey If There Is No Prophecy Within 3 Meters Whether Future Effects on Present? God's Thoughts Details After One Second Everyday 太陽底下沒有新鮮事, Bund 18, Shanghai, 2012;Super Organism, CAFA Art Museum, Beijing, 2011.
Installation Views