Wu Tsang | "Anthem" @ Guggenheim Museum
Antenna Space is delighted to announce Wu Tsang's solo exhibition Anthem will be open on July 23rd, 2021 at Guggenheim. The exhibition will last until September 6th, 2021.
Wu Tsang's new commission, Anthem (2021), was conceived in collaboration with the legendary singer, composer, and transgender activist Beverly Glenn-Copeland and harnesses the Guggenheim's cathedral-like acoustics to construct what the artist calls a "sonic sculptural space." This site-specific installation revolves around an immense, eighty-four-foot curtain sculpture suspended from the oculus. Projected onto this silky and translucent textile is a "film-portrait" Tsang created of Glenn-Copeland performing a series of original compositions. Conjuring an alluring and reverberant aura, Anthem weaves Glenn-Copeland's music into a larger tapestry of other voices and sounds placed throughout the museum's circular ramp, building a soundscape that wraps around the space. Working in collaboration with the musician Kelsey Lu and the DJ, producer, and composer Asma Maroof, Tsang developed this arrangement of sounds as a series of improvisatory responses inspired by the call of Glenn-Copeland's voice. Visitors are encouraged to traverse upward from the bottom of the museum to the top of the building, and vice versa, and explore how Anthem ascends and descends along the spiral path.
The title of this exhibition, Anthem, draws from lesser-known histories of the word meaning antiphon, a style of call-and-response singing associated with music as a spiritual practice. Unlike a conventional anthem, which amplifies the power of a song through loudness and uniform sound, this installation enhances the call of Glenn-Copeland's voice by combining it with ambiguous vocal timbres, changing tints of ambient sound, and other heterogeneous sonic and visual textures. Within this lush yet complicated auditory environment, Tsang's Anthem also cultivates moments of quiet, rest, and reflection, reimagining the rotunda as a compassionate atmosphere for collective listening and looking.
Wu Tsang: Anthem is organized by X Zhu-Nowell, Assistant Curator. The exhibition text is written by X Zhu-Nowell, in collaboration with musicologist Frederick Cruz Nowell.
Installation Views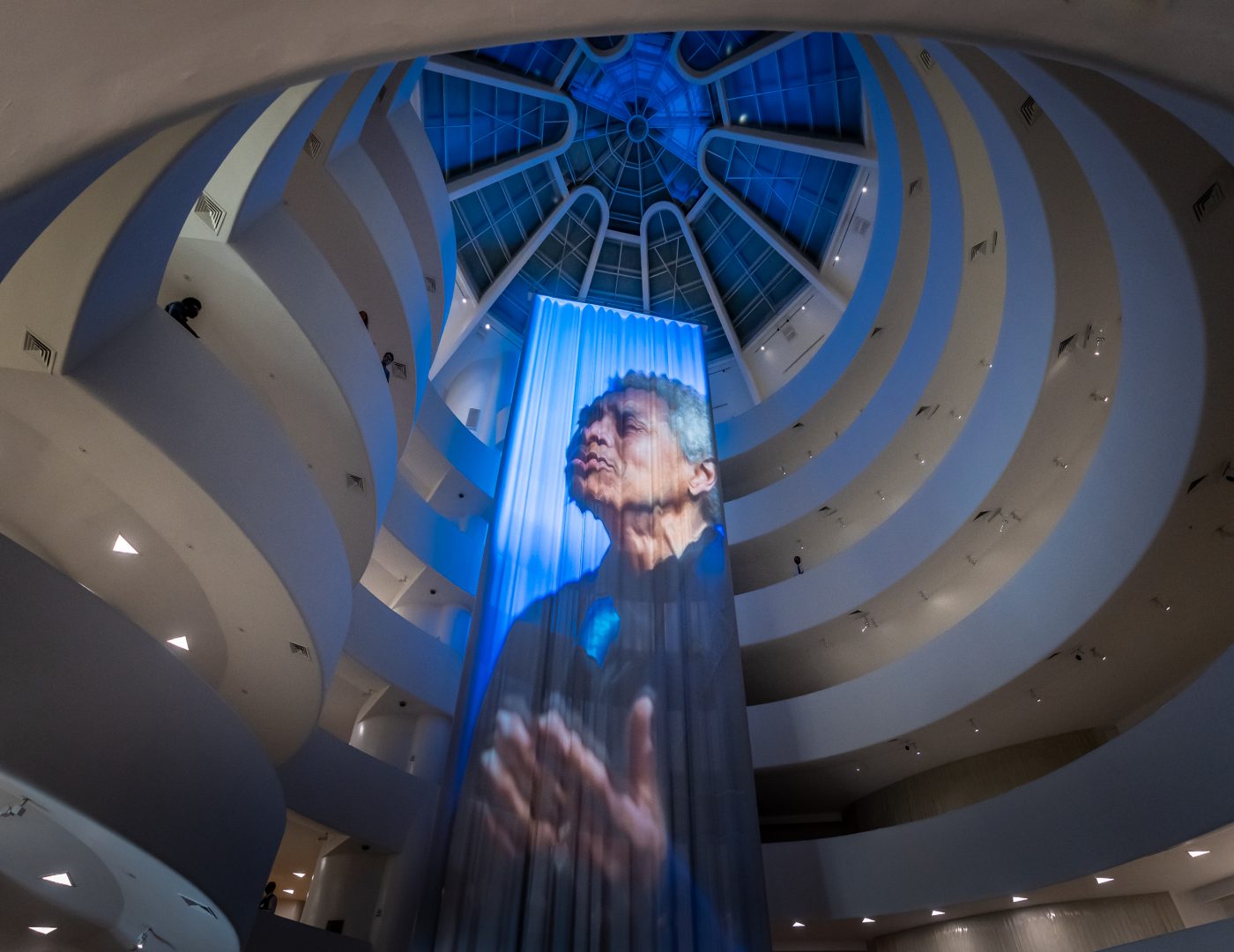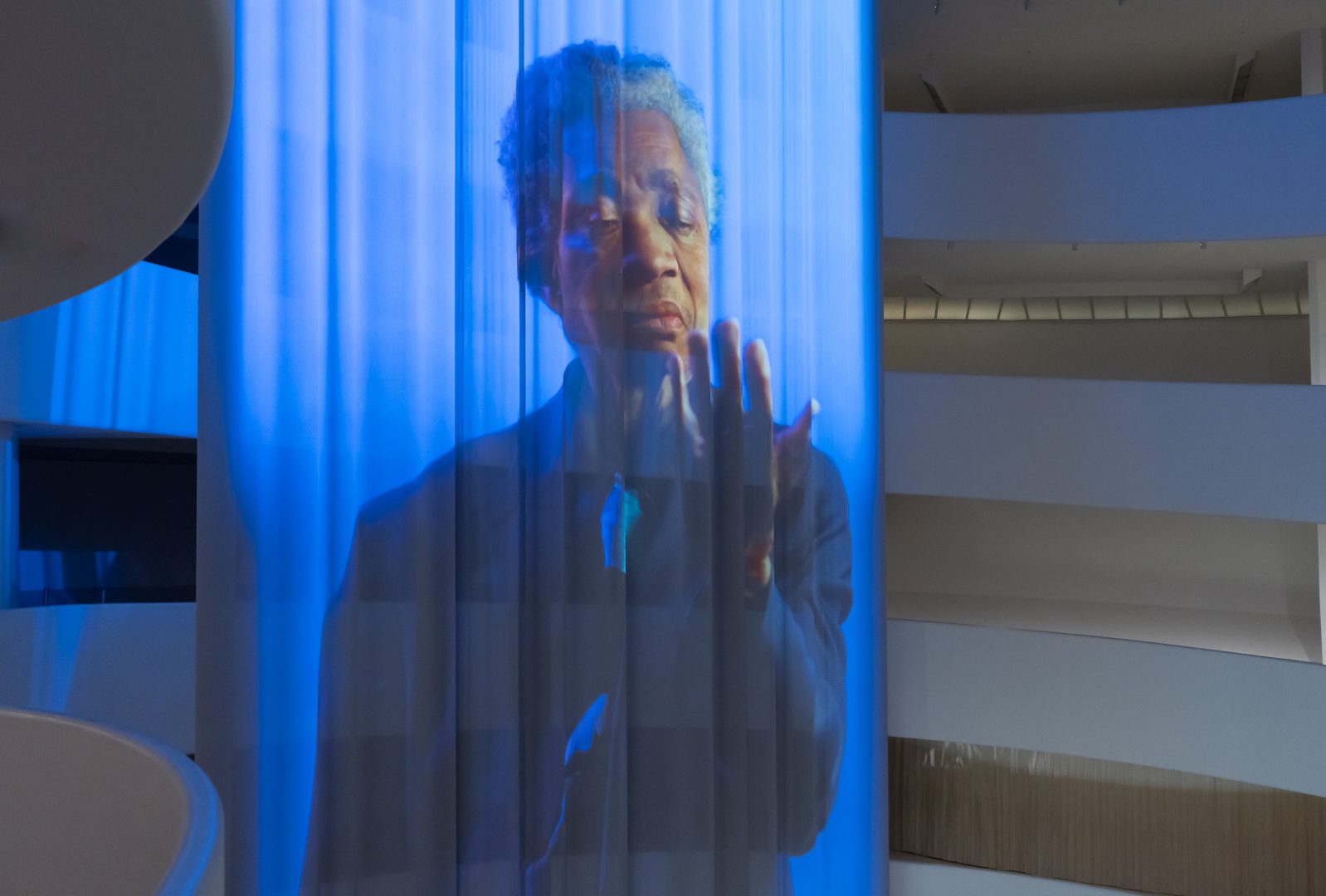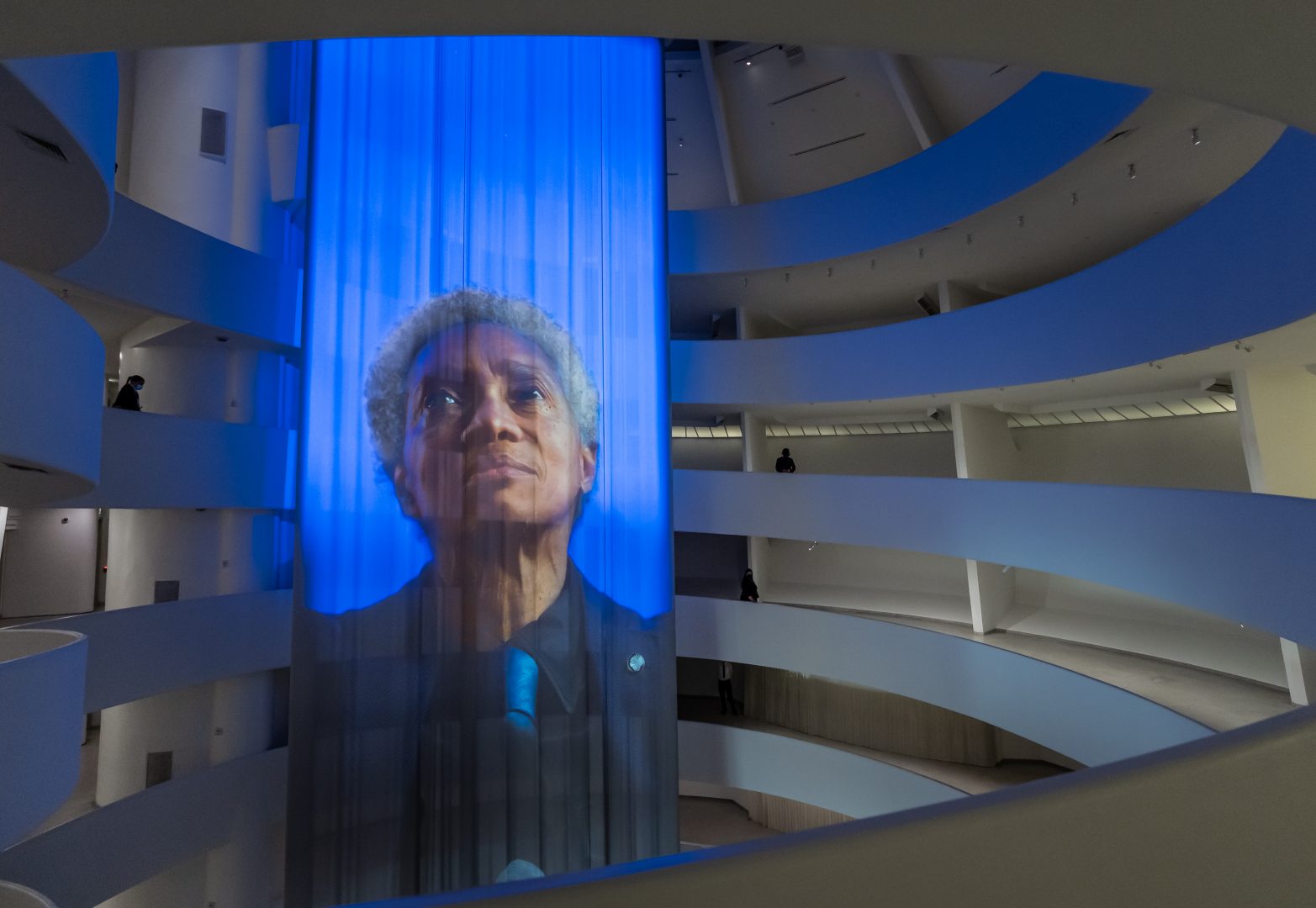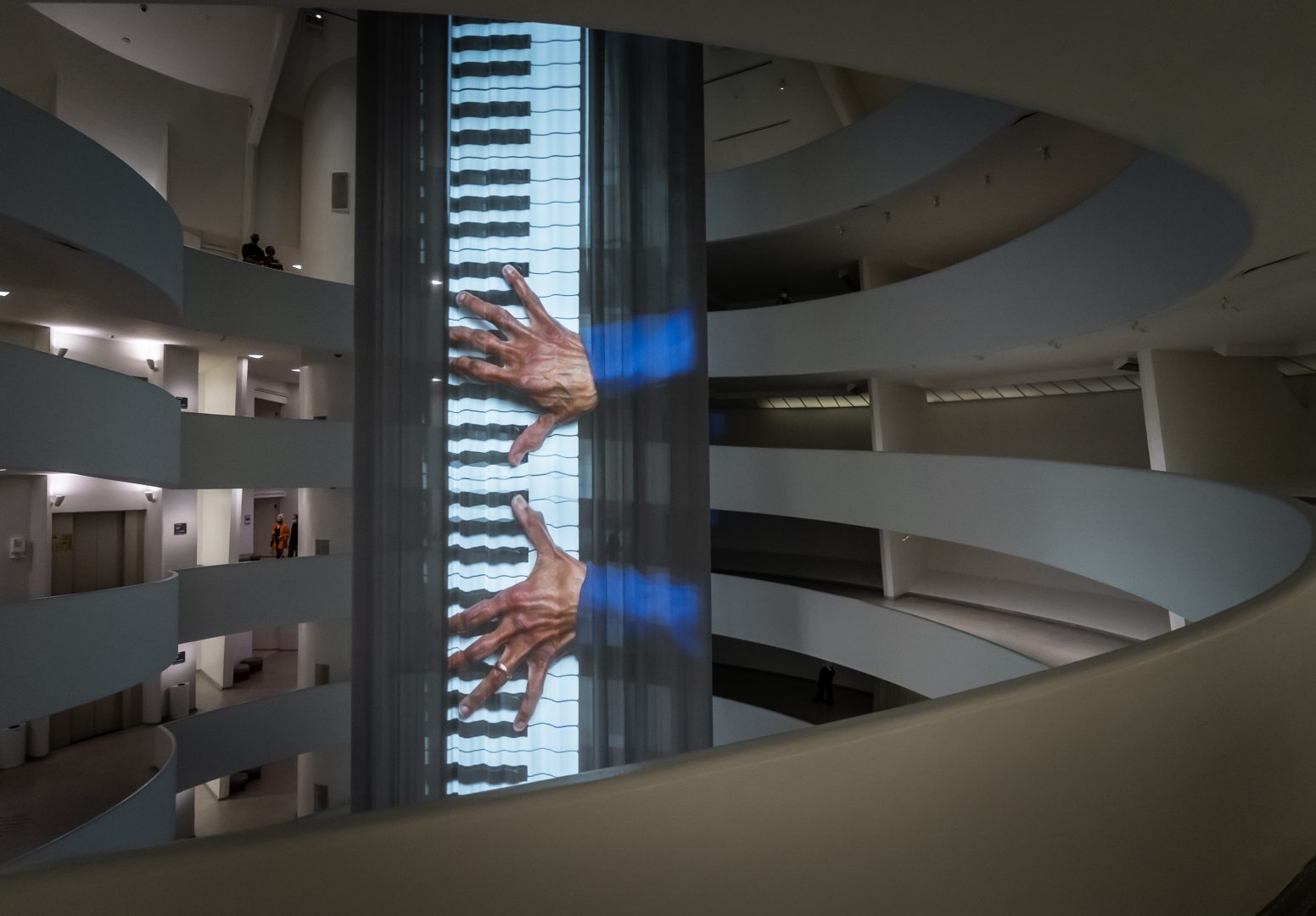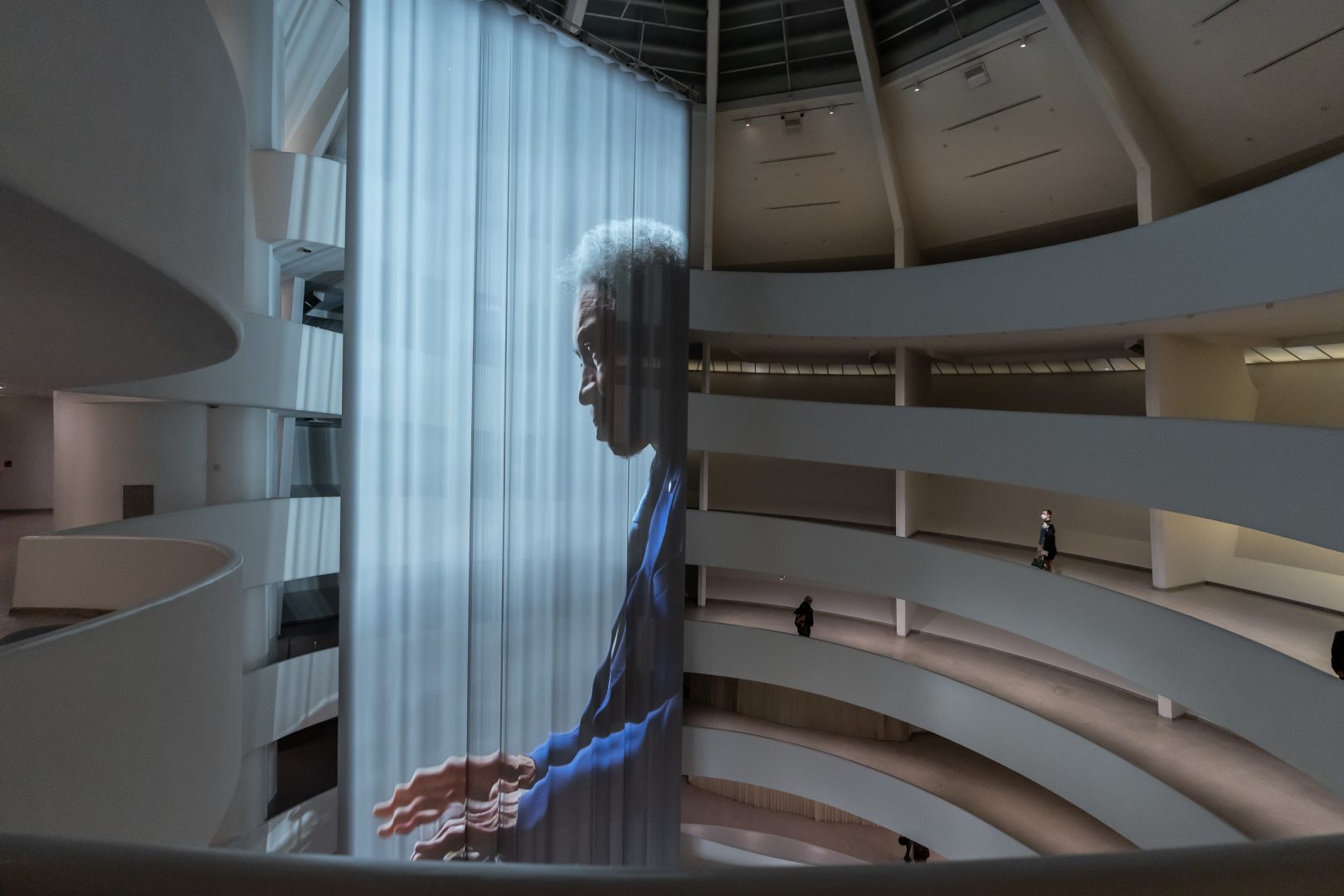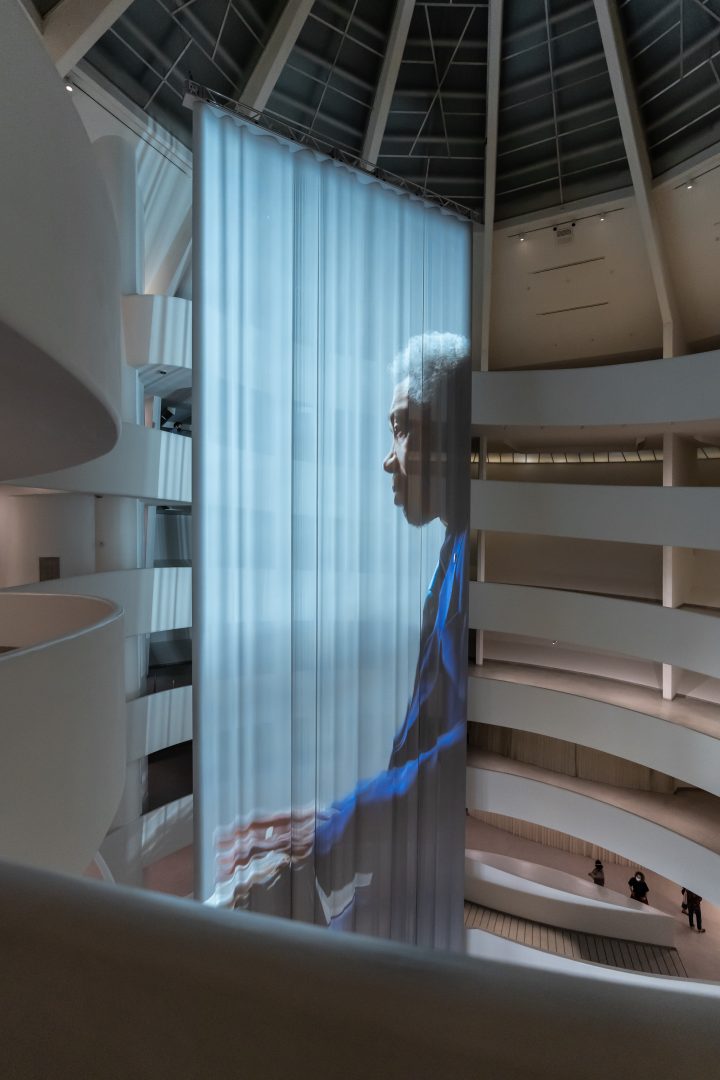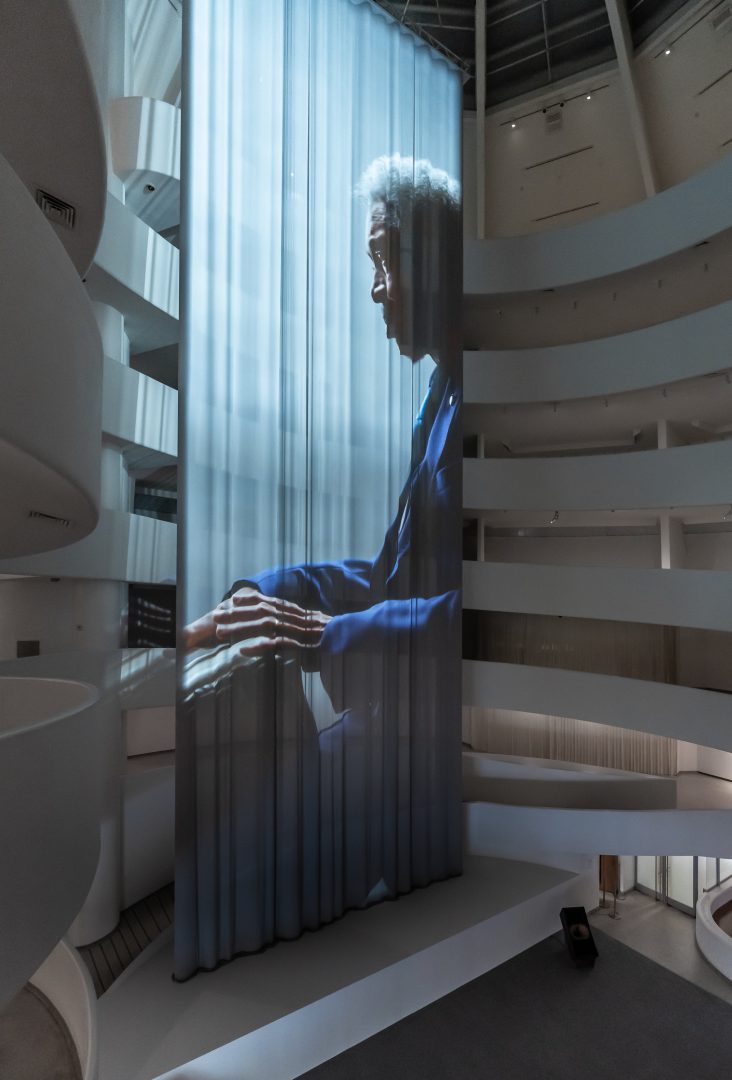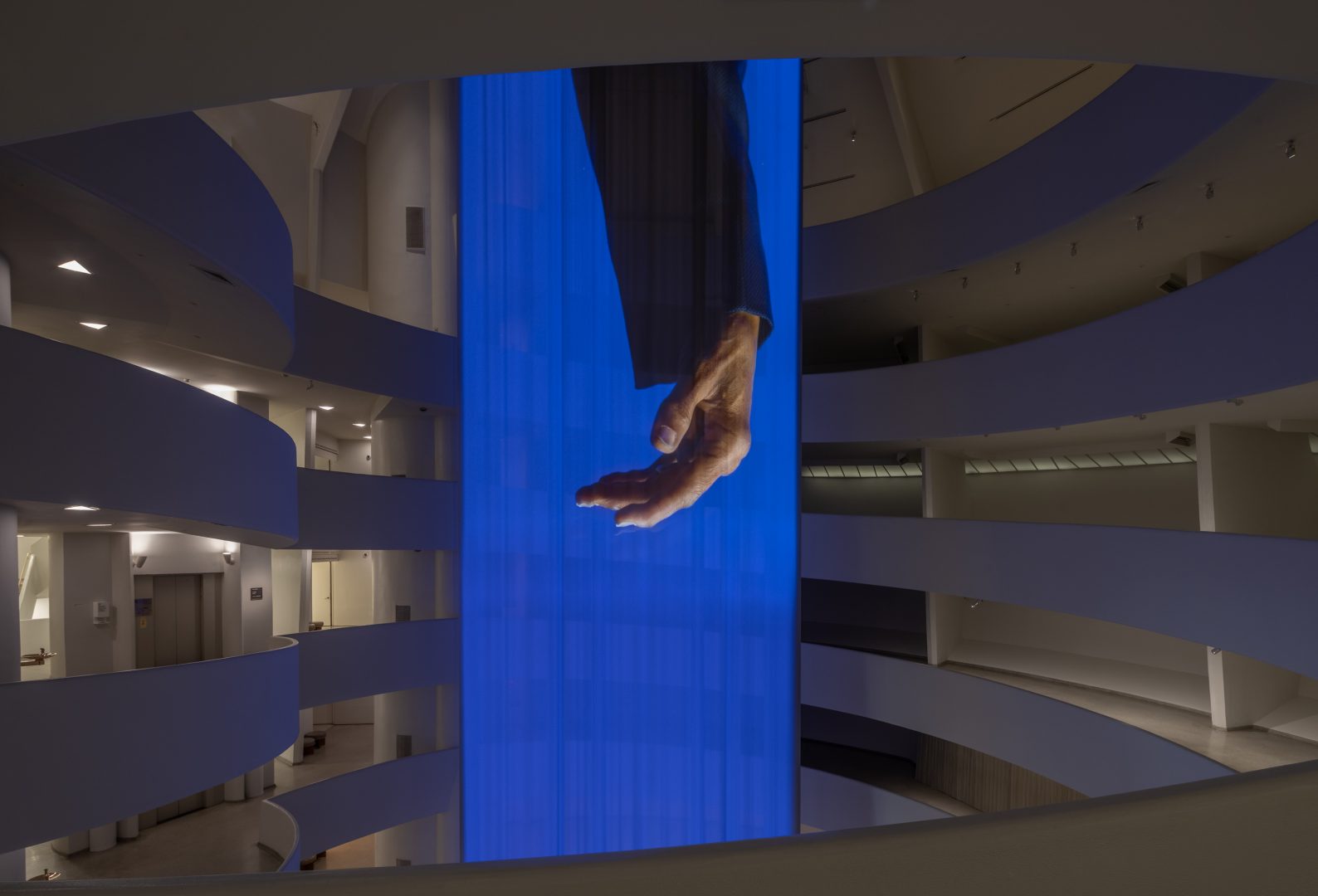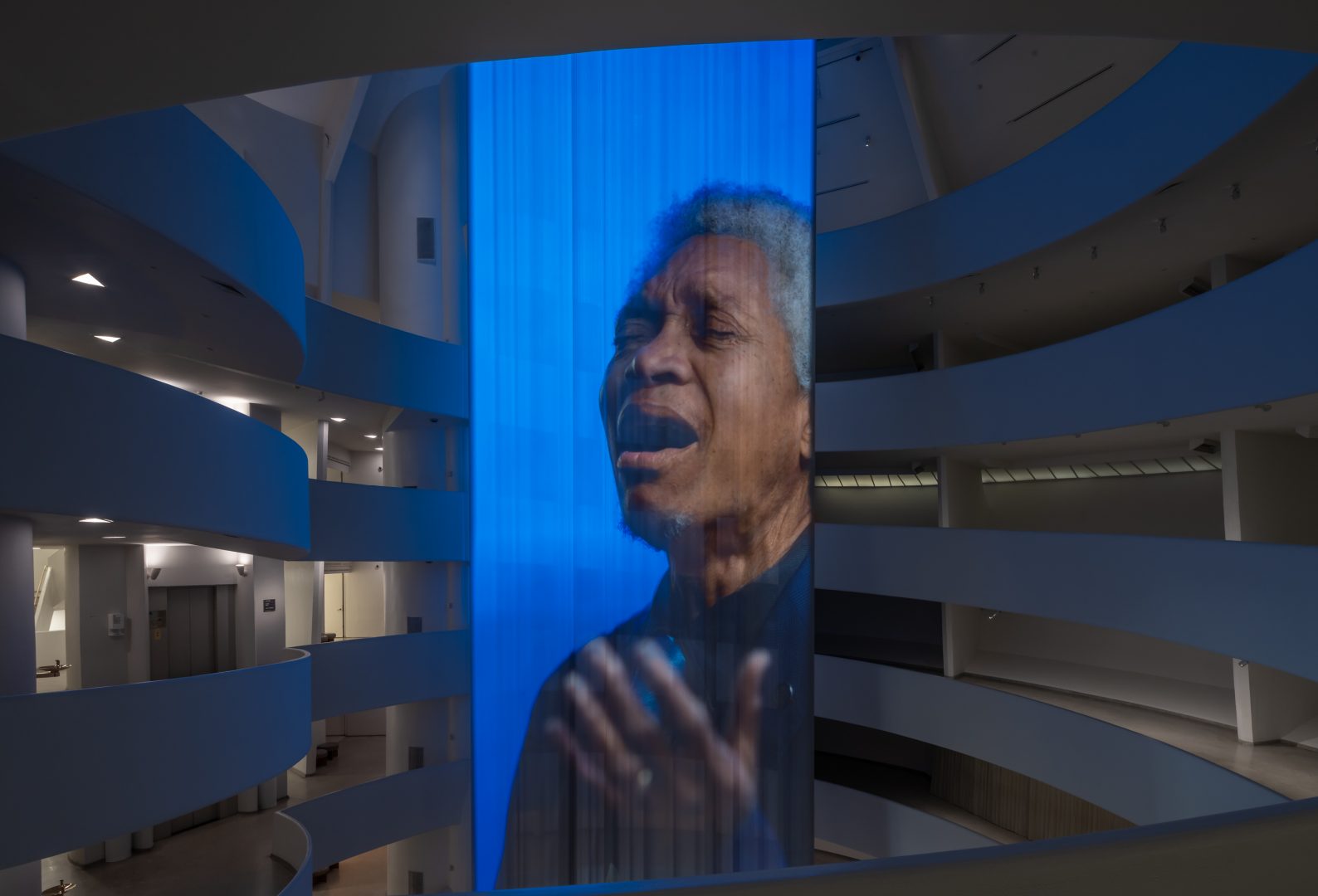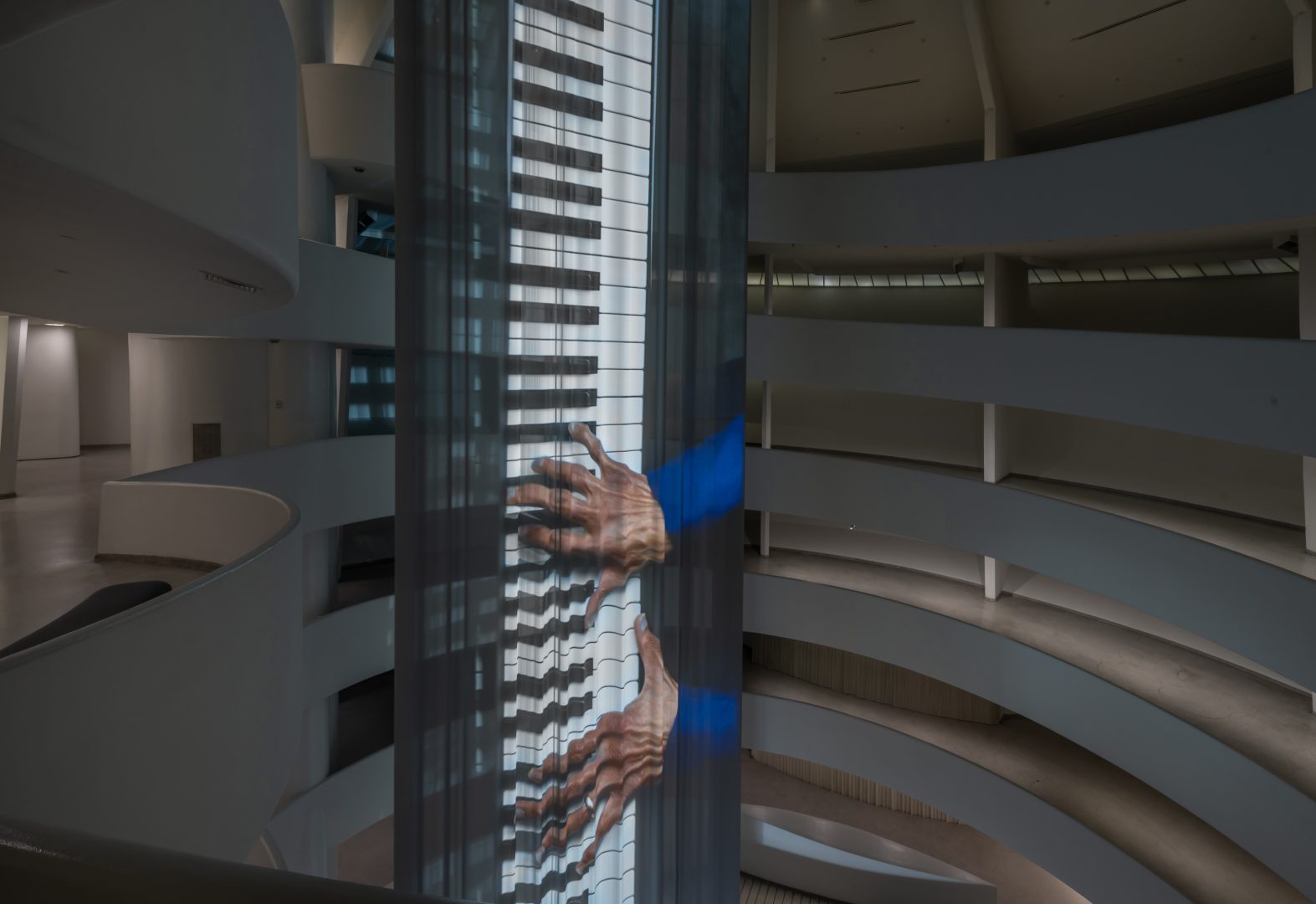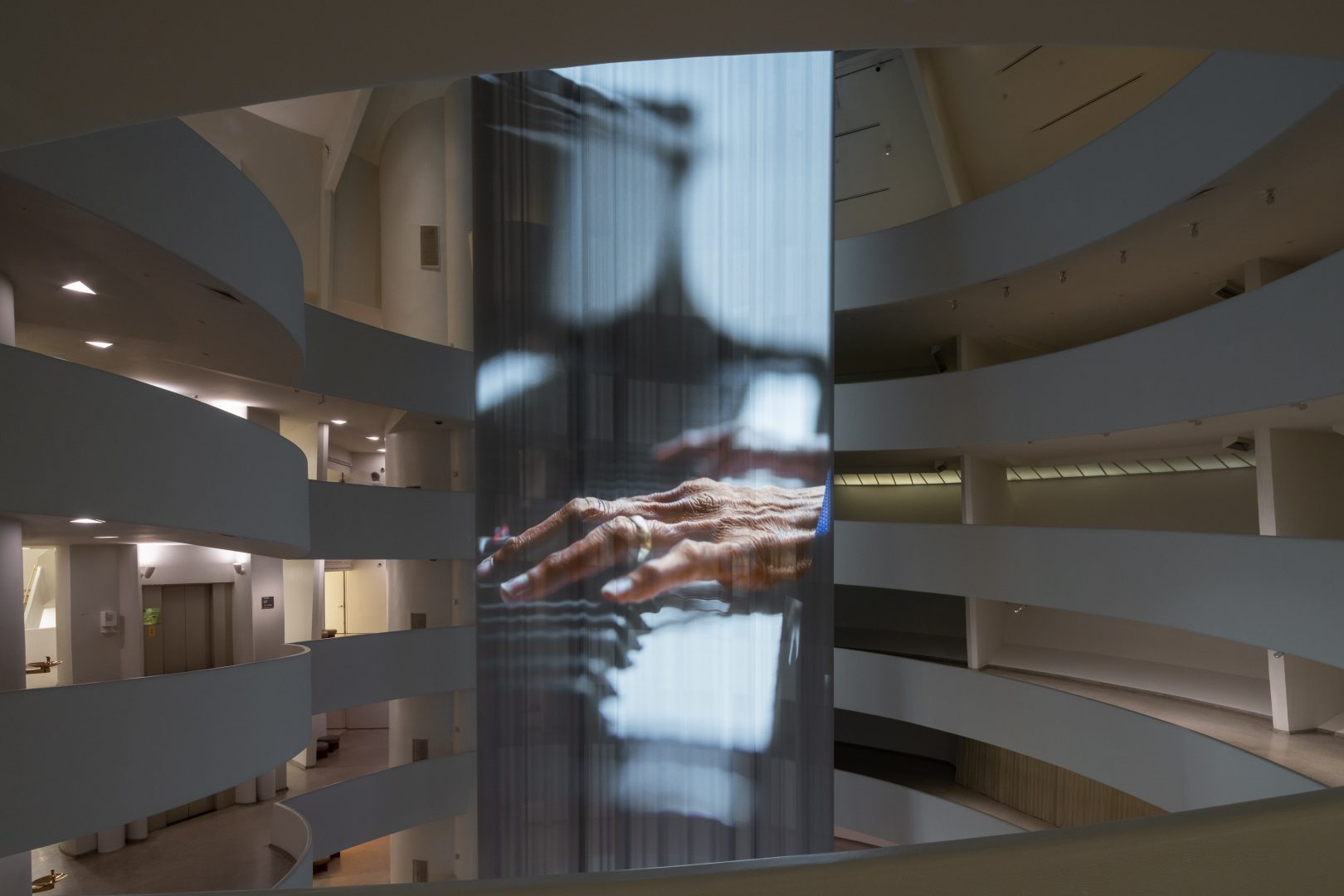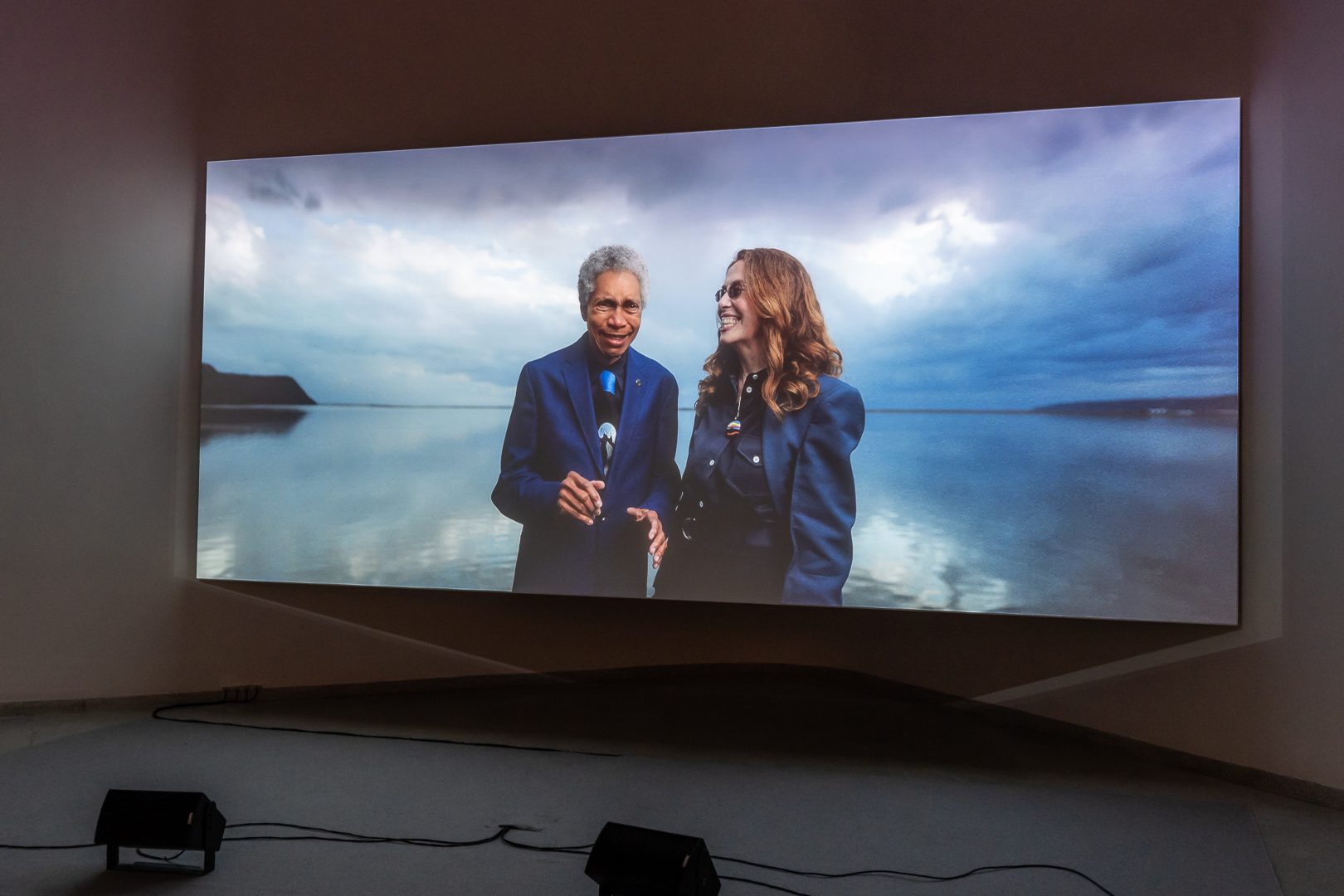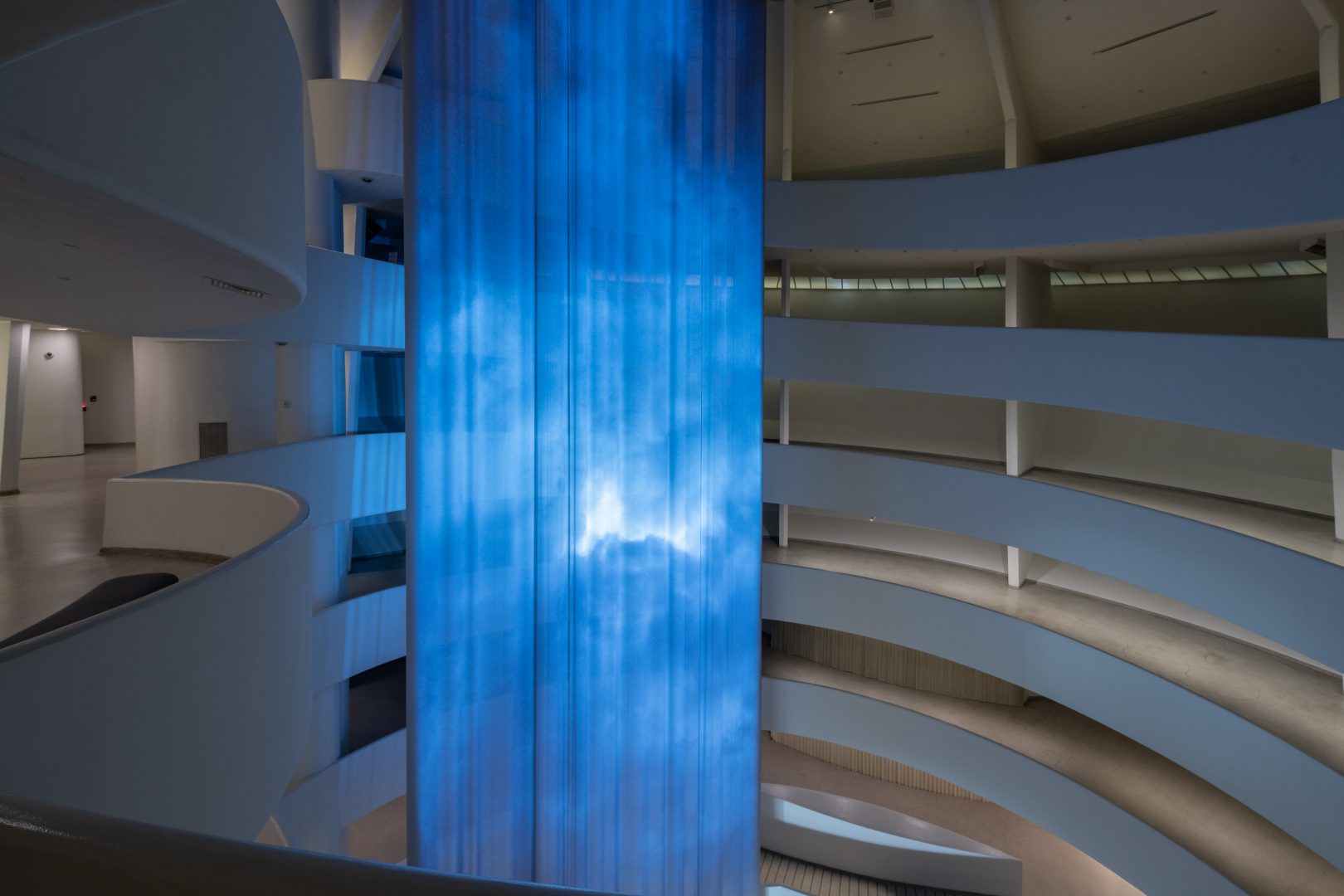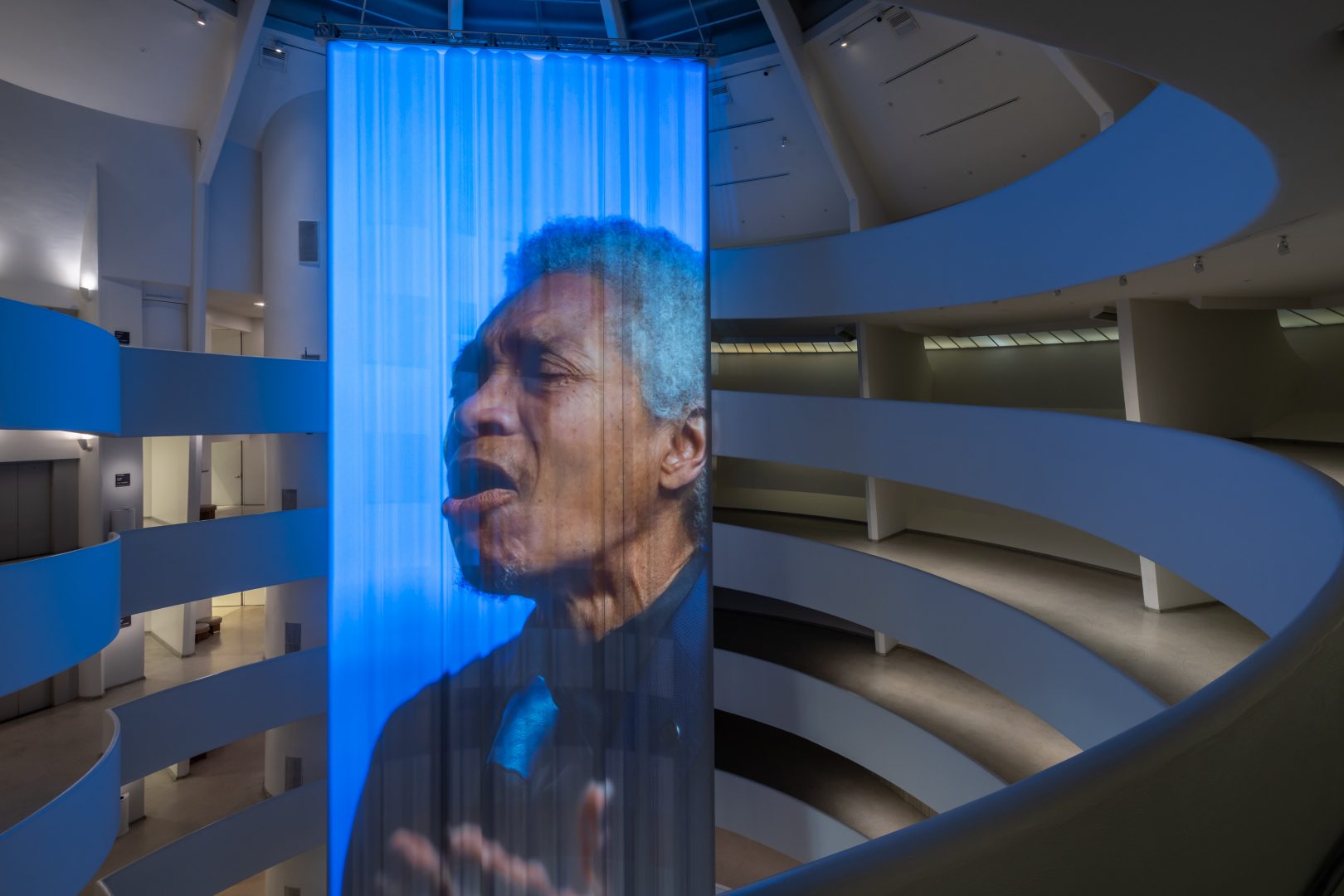 Artists