Transcendental Empathy: Cheng Xinyi, Dora Budor, Guan Xiao, Han Bing, Li Ming, Yu Honglei, Zhou Siwei, Huang Yuxing, Louisa Gagliardi, Liu Ding, Tang Dayao, Xu Qu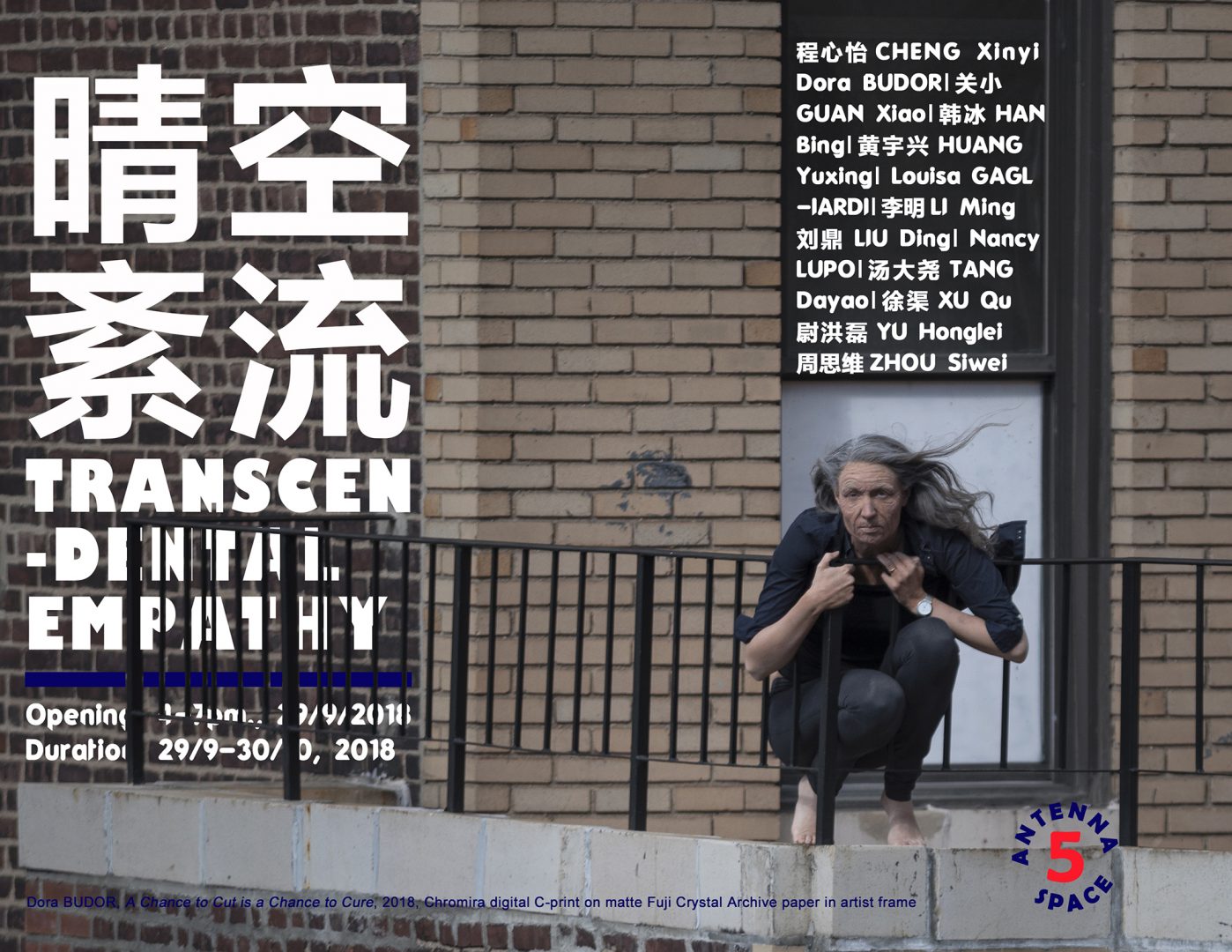 (Clear air turbulence (CAT) is a kind of wind shear. Often hard to detect, when it strikes, the plane will plunge quickly, posing a rather severe safety threat to the aircraft; At this moment, the aircraft will be quickly switched from autopilot mode to manual control and readjusted to a stable flying state.)
On the occasion of its 5-year anniversary, Antenna Space is launching a group exhibition featuring 13 artists whom the gallery has collaborated with or exhibited before, as a thank you to the artists who have been supportive of the gallery and a memorial of all the exhibitions held at the gallery over the past 5 years. No need to explain, this aviation term is placed within a new context. Artistic language and style have always been the subjects under scrutiny in exhibition discourses. Plans are converted into languages via particular channels. The creations of an independent artist might be heavily subject to the influences of their immediate environments while also affecting the works of other artists. However, this exhibition is more keen to stress the ample emotions filled in the artworks from our present time, when artistic trends flow and change rapidly. Not only are these emotions non-linear, they also incorporate those that are generated between humans and objects, humans and humans as well as humans and phenomenon. Such emotions can spread like a virus, while the judgements of the senses might be mercilessly squeezed into a narrow, single-layered and interfacial space. A more accidental change might bring about greater stimulations in thinking and creation. Similarly, the work and practice of a gallery also embrace various complicated emotions. How do we do with them? What are the natures of these emotions that traverse space and time? Like European and American sci-fi movies or our domestic time-travel TV series in the 90s, aesthetics might also undergo changes along the vicissitude of its contexts and naturally we will be put in front of new challenges and urged to make more accurate judgements in new environments at times of change. Perhaps, the only thing that doesn't change are the emotions that are able to travel across time and space.
Exhibiting artists include: Cheng Xinyi, Dora Budor, Guan Xiao, Han Bing, Huang Yuxing, Louisa Gagliardi, Li Ming, Liu Dig, Nancy Lupo, Tang Dayao, Xu Qu, Yu Honglei and Zhou Siwei.
Installation Views